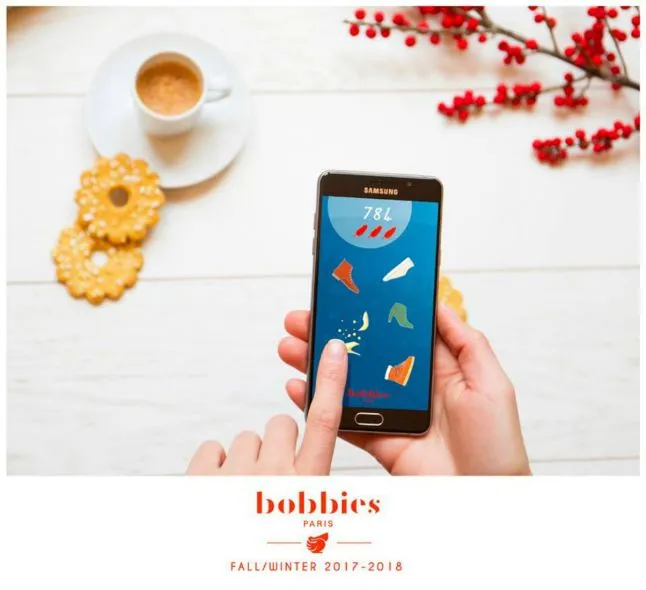 Game Reskin for a Luxury Shoe Brand
Since games for brands has been on the rise, I wanted to share this experience for the benefit of Gamasutra readers. It's an interesting article on how brands (and developers like us) think about creating games, to fulfill certain objectives.
We worked with Bobbies, a luxury shoe brand from Paris, to develop a slicing game called Ninja Jean-Bobby. This HTML5 game was used for the brand's seasonal online competition, where the top 10 winners will get a pair of Bobbies shoes.
About the Brand
Since 2010, Bobbies has been providing quality footwear for women such as moccasins, boots, trainers, and derbies. Recently, the luxury brand deployed HTML5 games as part of their Christmas holiday promotions. In this article, we will focus on the making of Ninja Jean-Bobby (the title of the game)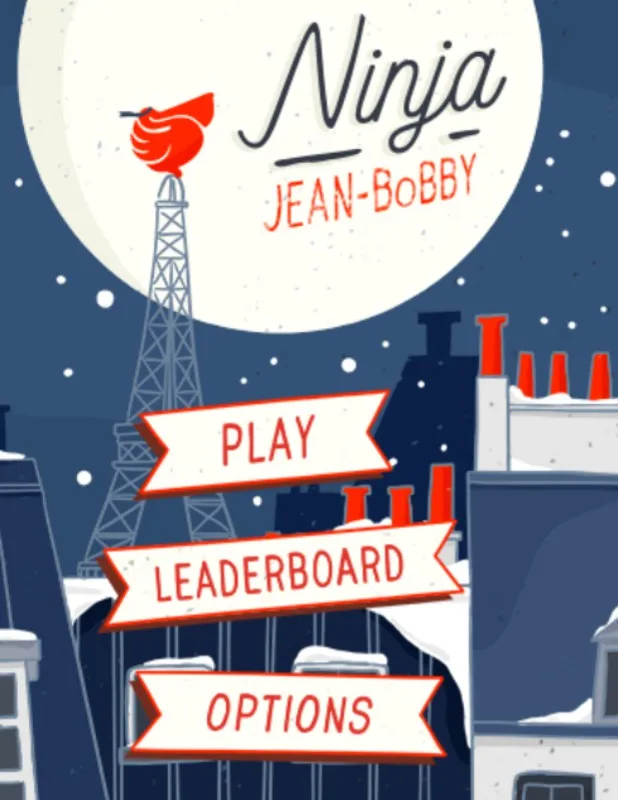 Slice Some Shoes and Win a Pair!
Bobbies launched a three-day online contest to market their brand to a wider audience during the Christmas season.
In order to join the contest, players must choose to register their details and play Ninja Jean-Bobby. Only registered players can win prizes.
At the end of the campaign period, Bobbies awarded the top 10 players of the game with their favorite pair of shoes.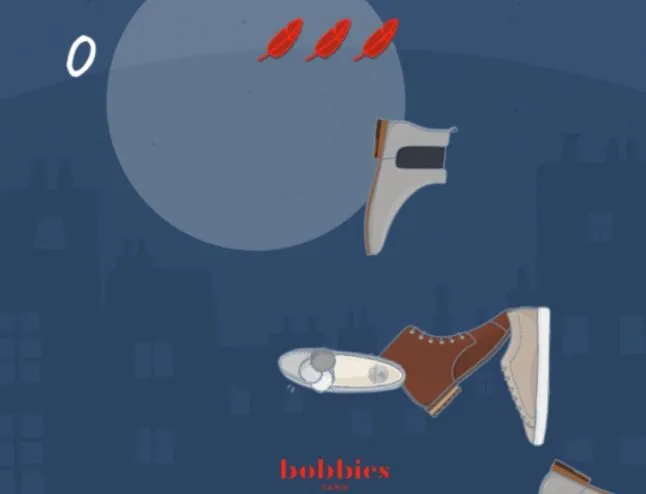 Gameplay
Ninja Jean-Bobby is a slicing game where players must swipe Bobbies shoes that appear on-screen. Instead of a time limit, players are given three lives. Every time they miss a shoe, they will lose one life. The game ends if they lose all three.
After playing, players can register their details so the game can record their score on the leaderboard.
Here's a short demo of the game:
Localization
We created two versions of the game in English and French. Our work involved translating and adapting the game language based on the target market's unique culture.
Players are more attracted to a localized game than a generalized version. Localization gives the players a feeling that the game was specially developed for them.
This process also ensures that the message of the game will not be miscommunicated to its target audience.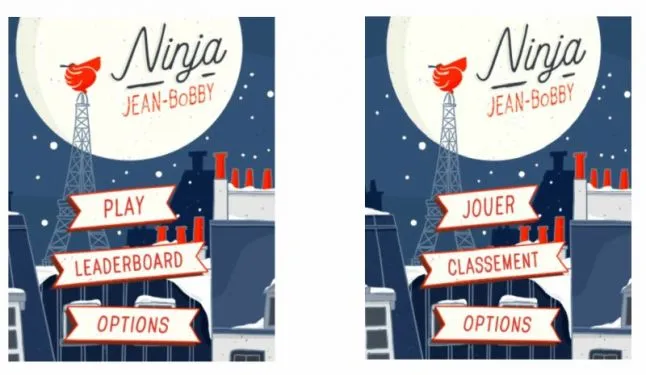 Game Reskinning
Reskinning is the process of using an existing game engine into a new game to suit its audience. Nina Jean-Bobby is a reskin of our previous game called Fruit Blade, where its graphics were modified with visual elements from Bobbies.
To make the new game more unique, we introduced the concept of having three lives instead of a time limit.

Since this was more of a reskin project, we were able to complete the project in a short amount of time. Furthermore, reskinning also helped the clients save on resources without sacrificing quality.
Leaderboard
Bobbies wanted to collect marketing leads within the game. We added a registration and leaderboard system, where players provide details to save their scores and join the online contest.
The registration is done after playing the game. After registering, players can view their usernames and ranks in the leaderboard.
Results
The game generated over 500,000 gameplays and over 1,500+ leads for our client within the first 24 hours, as well as some social media exposure. Overall, we consider this a successful campaign.
HTML5 Framework
HTML5 is (we think) the best technology to build marketing games thanks to its cross-platform capabilities and lightweight nature. Ninja Jean-Bobby and all of our HTML5 games can be played on smartphones, laptops, tablets, and other devices that can open a modern web browser. There is no need to install any plugins or download applications to enjoy the game.