Market Profile -- India
Population: 1,166,079,217 (July 2009 est.)
GDP per capita: $2,800 (2008 est.)
Internet users: 80 million (2008)
Mobile telephones: 362.3 million (2008)
(Source: CIA World Factbook)
India is up to 12 hours ahead of North America -- and it could be the time zone or the lives of 1.2 billion people bouncing off each other, but it feels as if India right here, right now, is the center of the world.
I moved here more than 12 months ago after more than eight years in the UK mobile games industry. I thought I'd seen everything until I came to India. But for every carrier, there is a nuance, and for every handset, a new business model. More pertinently, it is a land of varying signals and patchy reception. How I long for five bars to appear on my mobile and crystal-clear coverage.
Where to begin? Well, with more than 10 million new subscribers being added every month, it isn't exactly a stagnant market; as an increasing number of carriers fight for market share, this should be a golden age for mobile games.
But let's start at the beginning. India has a population of almost 1.2 billion people, 400 million of whom are lucky to eat a meal every day -- yet this is also a country that earlier this year sent a rocket to the moon. It is pressing for a seat on the Security Council of the United Nations, but also suffers from endemic corruption and has a road system that is more rutted track than highway.
And while 120 million new mobile subscribers join up every year, the country still has less than 30% mobile penetration. The market is even more exciting than China. But something is holding the Indian tiger back. And guess who's to blame? None other than the big bad carrier.
The four major carriers, Bharti Airtel, Vodafone, Reliance, and Tata have fairly comprehensive coverage all over India, but each urban territory, known as a "circle", has any number of smaller carriers competing with the Big Four. While competition is keen for text and SMS, mobile games are far behind music as the entertainment of choice for the mobile user.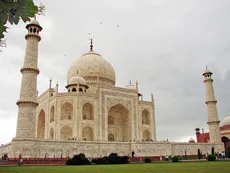 In May 2009, mobile music officially took over from traditional retail as the biggest music market in India when Bharti Airtel announced that for the first time the company's registered music revenues had exceeded those of Saregama, Indian's largest music record company, whose latest registered figures at the end of the 2008 fiscal year were $300 million. And that's just one carrier, albeit one that has 32% of the market.
Compare this with mobile games. According to industry analyst MobileSQUARED, this market only turned over $42 million in 2008, way behind mobile music, and while this figure is expected to double in 2009, there is much room for improvement.
Samir Bangara is COO of Indiagames, one of India's biggest mobile games publishers, and he believes that the biggest hurdle to the development of the market is the revenue share that carriers offer publishers.
"Different carriers have different business models and I obviously don't want to name names, but let's just say a 40 to 50 percent revenue share funds creativity, but those that give 75% to the carrier choke the system.
"The Indian mobile market is still immature and the demographic is very much geared toward casual games and the under-30s. Games based on cricket and Bollywood stars are extremely popular, as well as action genres such as Batman and Superman, but the Indian mobile business model is very different than the West," he says.
Bangara is correct in pointing this out. While most Western countries operate from a contract model, India's predominant model is 'pre-paid' rather than 'post-paid', meaning most subscribers are very careful with their mobile rupees and how they spend them.
India is a country where credit card use is minimal and the iPhone doesn't really exist. Both of these factors add to the relatively slow take-up of mobile games. While Vodafone Live has recently launched an Apps Shop and the other carriers are in process of emulating Vodafone's lead, a disproportionate carrier revenue share is something the market could do without.
---
Nick Lane, chief analyst of MobileSQUARED and co-author of India: Birth of a Mobile Content Superpower, 2009-2013 is in full agreement that the carriers are squarely to blame for the stasis in the market.
"Some carriers are demanding a revenue share of up to 80% on content transactions, which is placing a ridiculous and unprecedented amount of pressure on the mobile games community. Until this changes, operators are effectively squeezing the life out of the value chain.
"In the West, the [Apple] App Store has forced carriers to revise this stake in the revenue pie to around 30% -- giving the majority of revenues to the developer. This has to happen in India for the content market, and games in particular, to really boom, but this is unlikely to happen before 2013," he says.
Lane goes on to explain the dichotomy in India between urban and rural areas and how he expects the mobile games market to bifurcate.
"Such is the divide between the urban and rural population that there will be different demands coming from each socioeconomic sector. The urban market is more likely to adopt high-end smartphones and access high-end gaming, whereas the rural market will be dominated by low- to mid-range devices.
"This means functionality of the games will be limited to cater for the lower processors in these devices. We predict a split in the mobile games market, which will also be reflected in a two-tier pricing model for smartphones and basic devices," he says.
But what of Western content in the land of 330 million Hindu Gods and where Bollywood and cricket are a national fascination? Will the carriers close off the market to non-Indian content owners and only market Indian games?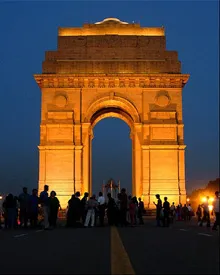 Not according to Kristan Rivers, executive director of digital entertainment, Asia-Pacific, for Paramount Pictures. A native Texan, Rivers has worked in the UK, Japan, South Korea, China, and Singapore, and has sold mobile games "on every continent except Antarctica".
His recent appointment to Paramount comes at a time when the company is extending its Asian footprint and India is key to Rivers' strategy moving forward.
"We want to leverage our content over all platforms and India is one of our key markets. Any territory that has almost 400 million mobile subscribers and only 80 million fixed broadband users is obviously a target for us. We see no barriers to entry in India and our relationships with Indian carriers are very healthy.
"At Paramount we are looking at IP licensing our content for casual games and while we distribute huge movies such as Transformers and GI Joe, the actual IP is owned by other companies (in these cases Hasbro). This means the IP owners generally cut movie-tie-in games with traditional mobile games publishers.
"But that's not all. We have a large portfolio of content that we want to bring to mobile games and we need transparency and quality. In India we can't rely on the GSM networks for instant delivery of our mobile games so we will be working with some innovative partners doing really cool things to circumvent this problem," he says.
---
Other publishers, however, have entered the Indian mobile games market in other ways. EA Mobile and Gameloft both have big presences in India as a place to hire highly trained and motivated staff, and smaller publishers have followed their lead by opening Indian offices to keep costs down.
London-based Player X, a mobile entertainment company recently acquired by the Zed Group, is a case in point. In 2007 it opened an office in the trendy city of Pune, 200 kilometers from Mumbai and its CEO, Tony Pearce, has been highly impressed by how his Indian staff has seized the chance to be part of a global company.
"It is beyond doubt one of the best decisions this company has ever made. Our people in Pune are highly educated and absolutely committed to Player X. From day one they have been fantastic and we now employ more than 50 people here.
"In many ways the Pune office is even more impressive than our London offices and it has to be. Staff churn is this sector is very high and it is the quality of the office environment that encourages people to stay with a company. Their home internet connections are not as fast as they are in the office and it is probably the only time I've experienced a situation where staff want to stay at work and not go home," he says.
But what of the mobile games market and having a local office in India? Has this helped Player X obtain market share as a publisher in the country? Pearce sounds a note of caution to publishers who think they can waltz into the market and gain market share.
"Whatever you hear about how Indians lap up Western mobile games, it's not that easy to break the market. While we now work well with Indian carriers, there is still a huge bias towards local content.
"This is a country that has more than 100 different languages and, if anything, it is going to be localized games that will drive the Indian mobile games market forward. But saying that, if brands are strong they will be marketed by the carrier. The success of movie content such as Spider-Man only underscores this," he says.
Nick Lane at MobileSQUARED also believes that Western content will be embraced by Indian mobile users, but suggests this may come about by a different route; that of mobile social networking.
"At the moment Bollywood and cricket dominate content, but that is not to say the market will not import mobile content. It is inevitable that the major mobile games publishers and aggregators will try and tap into this marketplace.
"The most likely route for this content provides is through mobile social networking, building a community in India, or to partner with an existing social networking provider and to then start promoting their content to the relevant groups within each community," he says.
There is also another factor that may help push India's mobile games market to the next level and that is December's forthcoming auction of 3G licenses. This oft-delayed auction is already 10 months late, but now carriers are literally clearing the decks to accommodate it.
Back to Samir Bangara at Indiagames who is cautiously optimistic about its likely effect on the take-up of mobile games in the country.
"Data tariffs in India vary from carrier to carrier and I expect 3G to be a significant factor in driving the market, but only emanating from the urban centers. More spectrum will free up the market and high-end users are already expectant about what 3G will offer.
"Although iPhone use is negligible in India, there are likely to be many app stores on Indian carriers over the next 12 months, and all of these will benefit from faster download speeds. I'm not saying it will kick-start the mobile games market, but it certainly isn't going to suffer as a result," he says.
So, while the outlook may be rosy, there are many thorns likely to make the Indian mobile games market bleed. The carriers' (somewhat naïve) approach to revenue share seems to have held things up, but it's worth remembering that there were many in the value chain that failed to see the effect of the iPhone in the early-adopter Western markets.
While the price of an iPhone is beyond the reach of even the burgeoning Indian middle class, this market is moving so quickly there are many imponderables in the upcoming few years.
While Lane at MobileSQUARED believes the Indian mobile games market will increase tenfold from its 2008 revenues, there are others who are more conservative.
As for me, a newcomer to this insane country of contradictions, I couldn't make a call either way, but being 12 hours ahead of the US in time difference could yet transmute to being a long way ahead in several other ways... as long as I can get a signal.