Everyone is keenly aware of the iOS App Store where, at the end of October, Apple reportedly achieved two milestones -- over 300,000 apps for the iPhone, iPod Touch, and iPad were listed and more than 7 billion downloads had been recorded.
That's a lot of competition for developers who may not have considered selling their games elsewhere on one of the less-familiar but still very successful "app stores."
For example, on Google's Android Market where a leaner 100,000-plus Android apps reside. That's up from 60,000 in May, with an average 5,000-plus added weekly. Approximately 15 percent are games (although the company would not give a more specific breakout).
Or the Ovi Store where the daily number of app downloads for Nokia smartphones just topped 3 million.
And then there's the platform-agnostic GetJar which provides more than 60,000 mobile apps across all the major handset platforms and where the daily download rate is similar to the Ovi Store's.
All three stores are eagerly welcoming game submissions as evidenced by recent interviews with corporate spokespeople.
Android devices especially are enjoying a growth spurt -- over 200,000 are activated daily, double the number just six months ago. But, admits Eric Chu, game developers have been asking for native access to more parts of the system.
And so, this week Android is unveiling Version 2.3 of its platform, says Chu, with approximately half its new capabilities specifically targeted at game developers. Chu is group manager, Android development ecosystem.
Android 2.3 is said to enable smoother animation and increased responsiveness among other enhancements. The SDK is available immediately to developers and Chu expects that devices will be shipping with the updated platform "over the next quarter or so."
"We're trying to make the game developers' lives easier by allowing them to bring over existing native code with little work... and that should definitely increase interest in Android as a platform for gaming," he explains.
Chu emphasizes the fact that the 26-month-old Android Market is "an open marketplace, not a store or a reseller, meaning that it is structured to create an open distribution system for developers to make their games available to users. We don't get in the way of testing or validating whether an application is good enough to be listed."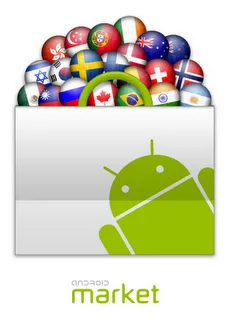 Developers who submit games to the Android Market aren't slowed by a certification process, he adds. The games are immediately available to users worldwide. If a developer subsequently finds a bug, they fix it, resubmit the game, and the updated version is posted.
"Developers don't have to worry that when they start building a game that it may not get approved," Chu says. "If they go to our web site and look at our content policy, if they follow that policy, they should know that we won't arbitrarily block their game from being available to their customers.
"That is very, very important when looking at making an investment in a platform. You want to be certain that you'll have the ability to distribute it."
According to Android's rev share policy, developers get 70 percent, carriers get almost 30 percent, and Android "keeps a small percentage to cover a portion of the transaction costs," Chu notes. "The Android Market is really an investment on our part to make certain that the Android ecosystem has an open distribution model for developers and users."
In-app billing is not yet supported but, "when it is introduced soon," he adds, "there will be the same revenue split."
Developers interested in posting games on the Android Market are urged to go to the Android Market Web site, download the free SDK, "and start playing around with it," says Chu. "Technical help and information is available on our developer page and in various forums. After you finish building your game, you pay a $25 fee, you submit your game, and you're done. It's as simple as that."
Gamers who are unaware of the Android Market become enlightened as soon as they turn on their Android device which comes with the Market pre-bundled. While not all Android devices share the same features and capabilities, the Market is smart enough to do the proper filtering so that, for example, phones without keyboards will only list games that don't require keyboards.
"It's very easy to find games in the Android Market," says Chu. "You just click on the tab for 'games' and you can see all the different subcategories. Our ranking algorithm is a bit more sophisticated than relying solely on the number of downloads a game receives. At the request of many developers, it looks at downloads and it also looks at whether people are actually keeping the game on their device plus a variety of other factors."
---
Meanwhile, the 19-month-old Ovi Store -- which replaced older services like Widsets, MOSH, and Download! -- is the content delivery channel that works across 135-plus Nokia devices, from entry level to smartphone. Reflecting the brand's global popularity -- its installed base numbers roughly 675 million devices -- the Store is live in over 190 countries and it supports 30 languages with 90 percent of content delivered to the user in their local language.
"Another huge differentiator is that we offer customers a choice of two billing methods," says Alex Bubb, senior partner manager for Ovi Games. "One is credit card billing -- just like the App Store -- and the second is operator billing which practically no one else does. In the U.S., we work with both AT&T and T-Mobile and globally we work with 99 operators in 29 different markets around the world.
"Gamers can choose what they want to buy, download it with two or three clicks, and it is automatically billed to their handset account. So they never actually see the transaction; it just pops up on their mobile bill. We've found this to be a very popular form of payment."
While Nokia doesn't discuss the number of games in its portfolio, Bubb reveals that they are "the number one paid item that consumers are buying. On the free side, however, apps continue to be on top with games number two."
Regardless, Nokia is clearly on a campaign to attract more developers by lowering the entry barrier in several ways, including two beta programs.
The first -- an invite-only, in-app purchase closed beta program -- is for developers who want the ability to sell additional game levels, app enhancements, or content subscriptions via operator or credit card billing within an app.
The second -- another invite-only closed beta program -- offers developers for Nokia's Qt and WRT frameworks a new revenue stream by making it easy to serve display advertising in their games from various networks. Nokia intends to roll out both programs in Q1 2011.
"We also make it simple for developers by giving them a single point of entry -- a worksite that is the first point of call to sign up, upload their content, and distribute it," explains Bubb. "We've added over 400,000 new developers in the past year, 92 of them having topped the 1-million download mark, and there have been over 1.5 million downloads of our Qt software development toolkits."
And, several months ago, Nokia lowered the developer's cost to register to just one euro while removing entirely the cost of Symbian signing and Java verification.
On October 1, Nokia's rev share policy changed -- for credit card billing, developers get 70 percent while Nokia takes 30 percent; for operator billing, developers take 60 percent while the operator gets 40 percent and Nokia receives nothing.
A very different rev share policy exists at GetJar, an independent mobile phone app store with its U.S.-based office in San Mateo, CA. Founded in Lithuania in 2004, the company is platform-agnostic and provides about 75,000 mobile apps -- about 20 percent of which are games -- across major handset platforms.
GetJar allows software developers to upload their apps for free through a developer portal; about 300,000 developers have used the service resulting in over 1 billion downloads. The rate is currently about 3 million downloads daily.
"Regardless which other stores a developer uses, the business is essentially the same -- upload your game, sell it for 99 cents, take a 70 percent cut, and repeat," says chief marketing officer Patrick Mork. "But GetJar is very different; we don't charge the developer and we don't charge to download any of the content. So, basically, there is no revenue to share."
---
But "free" doesn't mean that the developer goes hungry, says Mork. "While developers can't charge for content to be downloaded, they can make money in various ways after the download."
For example, while a developer may choose to charge, say, $1.99 for a game on the Ovi Store, on GetJar -- since there is no billing -- that same game can be ad-supported or it can use in-app billing and utilize a third-party billing provider, like PayPal.
"The bottom line is that we leave everything up to the developer and they get to keep 100 percent of the revenue," says Mork. "We tell them that all they need to do is put their stuff on GetJar, make sure the game is downloadable for free, and then however they choose to make money on the game is up to them. We just don't get involved in the whole billing/selling thing."
GetJar earns its living from its in-store advertising system which allows developers to bid to promote their games.
Instead of having their app crowded into the games section along with thousands of other games, developers can bid for a spot in premium sections of the store -- like the home page, the "top games" section, the "new" section, and so on.
"You decide how much you want to bid -- which can be as little as a penny or as high as a few dollars," explains Mork. "Then, if your bid is high enough -- and if you get enough downloads -- then you get listed in one of those high-visibility, high-traffic areas on our site. So the algorithm isn't just about how much you bid. If you bid high but have a crappy game that doesn't get a lot of downloads, you still may not get one of the premium spots."
GetJar supports over 2,300 smart phones and feature phones across all open platforms, including Android, Blackberry, J2ME (Java), Flash, Windows Mobile (up to 6.2), and Symbian. Closed platforms like Windows Mobile 7 and Palm OS are excluded.
"Because the Apple system is closed, we host all the graphics, text descriptions, and a link to your file on the App Store," says Mork. "While we can't host the actual iOS game, we can redirect the consumer back to the App Store if they want to download it. That enables consumers who might not find your game among the 300,000 in the App Store to discover it on GetJar."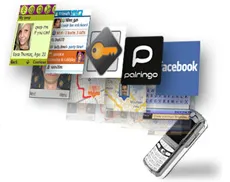 But because GetJar isn't preloaded onto any handsets, the store has a few discovery issues of its own. As a workaround, GetJar has deals with about 60 carriers globally -- including AT&T, Sprint, and Rogers in Canada -- which carry links to GetJar on their portals in either their games or download sections.
"There's no doubt that finding a store is easier if it comes preloaded on the handset," says Mork. "However, we have so many apps that are supported on so many different types of phones that whenever you search for a particular app on Google, if that app is on GetJar, there's a high likelihood it will show up in your search results."
The process of posting on GetJar begins with creating an account "which takes about 30 seconds," explains Mork. "Then you log in, select your platform, and upload; we then check it to make sure it meets our basic requirements. Typically, it takes no more than 48 business hours before it goes live."
GetJar's pitch to game developers focuses on how many prospects they can reach by including GetJar in their marketing strategy as opposed to limiting their reach to just one platform-specific app store.
"We never tell developers that they should just list their games on GetJar and nowhere else," says Mork. "We say use as many distribution channels as you can. If you've got Android games, list them on the Android Market... and also on GetJar. I mean, there's no extra charge, there's very little extra effort. Why wouldn't you want to do that?"