Yuji Naka will always be known as one of the original creators of Sonic the Hedgehog, but his Japanese-headquartered independent development studio Prope (Let's Tap), which he founded after leaving Sega in 2006, continues to create new games.
The company's newest release is a DS, Wii, and Windows Mobile title called Ivy the Kiwi?. This week, XSEED announced it is publishing the game in the U.S. for the two Nintendo platforms.
Gamasutra got a chance to speak to Naka about the inspiration behind Ivy, the current state of Prope, and gauge Naka's thoughts on the current state of the character action genre he helped popularize -- including an update on the state of Prope's "Sonic-like" platform game.
Namco Bandai published this game in Japan, but XSEED is publishing it in the U.S. How do you feel working with a U.S.-based publisher for the international version? How's the relationship, and do they "get" your game?
Yuji Naka: This is our first time working with XSEED, but I think we're developing a nice relationship. Their response time is very fast, and they have a good understanding of what the game is about. It was actually XSEED's suggestion to make the graphics more colorful for the U.S. version.
What's it like working with external publishers? You were at Sega for so long.
YN: Since departing from Sega, I've been talking to a lot of publishers, and I'm very surprised on how differently each publisher thinks about what games are, and the strategies behind them. It's been very refreshing, and I'm learning so much from it.
You've been focusing on smaller games lately, compared to the blockbusters of your Sega career. Can you talk about why?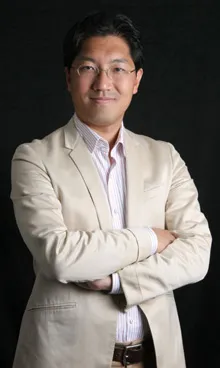 YN: That's just simply because Prope is a lot smaller company than Sega (laughs). Of course, blockbuster titles are fun to work on, but the fun essence of a game doesn't equal the size of the game.
Compared to the days of Sega, I am now more involved in the smaller aspects of the game, so I can really mold the game the way I want to which is a lot of fun.
By the way, currently Prope has around 40 employees, and we are working on a title that is a little larger in scope than Ivy the Kiwi? at the moment.
Now that Prope has been around for some time, do you feel like things are going in the direction you had hoped for the company? Are you where you planned to be right now?
YN: This also applied to Sonic Team, but Prope has a very at-home type atmosphere where all team members work as one to create a game. We are very fortunate to have a lot of very talented staff members, and I believe our current situation is looking very good.
Where did the idea for Ivy the Kiwi? come from?
YN: Originally, a few of our young employees were working on the idea as an experiment. I really felt some great potential in the concept as a game so we decided to make it as a company project and it evolved into Ivy the Kiwi?
The player interaction with the world in Ivy is pretty simple. How do you keep it interesting in the long term?
YN: Ivy the Kiwi?'s controls are indeed very simple -- however, it is not an easy game. Once you play the game you'll understand that you won't be able to control Ivy as you want to. As you play though you'll find out that little by little you'll be able to control her more freely, and by the end you'll be able to perform some very sophisticated movements.
Ivy the Kiwi? has a wide range of skills that can be improved upon by the player. In the beginning it will be difficult just to reach the goal, but then you'll start wanting to collect all the feathers, and afterwards time trials will start and you'll want to complete stages faster to obtain better medals. (The time in which a stage was completed is only shown when all feathers for that level have been collected).
I think I was able to create the most ideal "simple but deep" game with Ivy the Kiwi?, which is what everyone aims for when creating a game.
---
When we last spoke to you, you mentioned a "Sonic-like platform game" in the works. Is that Ivy the Kiwi? that game, or are you working on something else still?
YN: That's another title and not Ivy the Kiwi?. Unfortunately, we had to stop development for the time being for the "Sonic-like platform game." However, we are in the process of developing another action game right now.
For Ivy, Why did you go with Windows Mobile instead of iPhone at first?
YN: During development, Windows Mobile had a pressure-sensitive type interface while iPhone's electrostatic type didn't work well using a stylus. We thought perhaps the users may hurt their fingers from the friction by playing the game so we decided to go with the Windows phone.
However, Windows phones now have electrostatic type touch panels too and users ended up playing Ivy with their fingers anyways, so maybe we should release it on iPhone as well.
This started as a mobile game, but also spans DS and Wii. How important are multiplatform games to Prope?
Also, how important is it to stick to the advantages of a platform when making a game? I.e. DS and Wii both have pointing mechanisms, whereas PS3 or 360 do not (yet), so Ivy might not work there.
YN: At Prope we never limit ourselves to a certain platform, and always choose whichever platform is the best fit for the idea we have. For Ivy the Kiwi? we considered which platform would be best for the game.
We thought it would be fun if we could have it for the PlayStation 3 and Xbox 360, but it'd be difficult to simulate that same feeling of control with those platforms. We may be able to use the motion controllers, but the machine would be able to read the player's location but not the position on the screen.
In the future when there's new hardware it will be fun to release an updated version with the same feeling of control, but I would like to create a new game instead for those consoles if given the opportunity.
What platforms most excite you right now, and why?
YN: Right now I'm really interested in the Nintendo 3DS.
The in-game world has evolved so much since 3D was first introduced. However, at the same time since there's depth it became difficult to determine the success and failure range, and action games had a more difficult time expressing the fun aspects of the genre. I'm curious if Nintendo 3DS can solve this issue.
Character action games aren't as popular as they once were. Do you think they can come back, or do we need to explore new avenues?
YN: I personally think the character action game is the most fun genre, and I wish to keep at it so that I can create an action game that makes everyone excited again.
Sonic the Hedgehog. Ivy the Kiwi. The titles are similar in format. Coincidence? And why a question mark at the end of "Ivy the Kiwi?"
YN: This wasn't a coincidence. As we created this new "Ivy" character, I wanted to have the same direct and simple title, like Sonic.
Regarding the question mark, that's a secret (laughs). I think you'll understand the meaning behind it once you finish the game, so I look forward to having people figure it out on their own.
---
You seem to like lighthearted, sentimental, friendly games. Why is that, and what's important about that to you?
YN: That is because I think games should be something that's more close to us. Recently there are a lot of games that you need to learn what to do before you play the game, and I think that's one of the reasons people step away from gaming.
You can play Ivy with only a stylus for DS, and just pointing with the remote for Wii. The controls are very simple, as it's a game that will make the person next to you say, "Let me try, let me try!" Wasn't this how it used to feel when we played action games for the first time?
Are you interested in getting back into coding? Does Prope allow you to get more hands-on, as you have said you wished to be when you left Sega?
YN: Unfortunately, I was not in charge of the programming once again. However, in my role as producer, I am working a lot closer on the heart of the game than when I was at Sega.
I'm involved in the fine tuning of the gameplay balance as well, so if you think the balance is off you can write, "Yuji Naka, the game is too difficult," in your review (laughs).
You're well-known for being a talented programmer, and worked in assembly. Nowadays there are scripting languages which make game creation much easier. How do you feel about these changes?
YN: I'm very happy to see that there are a lot more people becoming game creators due to new things like script languages. I'm looking forward to what the young creators come up with that we couldn't even imagine before.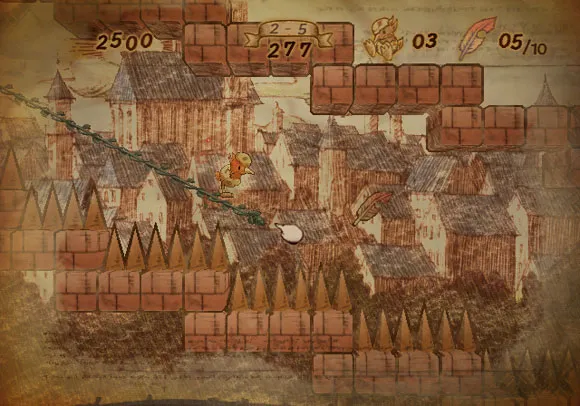 You were very interested in getting performance out of games with early titles, i.e. Master System Phantasy Star and Afterburner. Nowadays it's more about 30 frames per second and effects, it seems. Do you think performance is not as valued as it used to be?
YN: The current machines have a decent performance capability, but when you really try to make things look good onscreen, sometimes a drop in frame rate is unavoidable, depending on the effects.
However, even in the past there were times we dropped the frame rate to make things look nice, so unless it's a game that's dependent more on precise controls, we'll probably see this tendency continue.
In an interview we recently conducted with Ohshima-san, your old collaborator, he said that in Sonic CD the programmers he worked with couldn't make the game instantly transition from the past to the present, but had to put in a loading screen. He said "Naka could have done it." Just thought you might like to hear it. But do you think it's true?
YN: Thank you very much.
However, even if I was working on that title I may have put in a loading screen. Technical skill depends on being in the moment and getting some kind of inspiration to overcome your current problem, and there's no guarantee it will happen every time.
What do you think about the direction Sega is going in right now?
YN: Even after I've left I'm looking forward to what surprises they'll come out with. It's pretty fun watching from an outsider's point of view now.