After a surprisingly long flight from Manchester, UK, I arrived at Keflavik airport in the vicinity of Reykjavik, the capital of Iceland. The landscape: desolate land and looming mountains, unsettled sea on the other side. Many colours present in that vista – brick-red soil, black mountains in the distance, steely water, patches of dark green where the moss grows. Cloudy skies, and winter temperatures (at least by the British standards!); cold wind was tearing at my coat. As I stepped out of the plane I thought to myself: 'I am here', paraphrasing the slogan of EVE Fanfest 2014 displayed in the posters all around. My great northern adventure has begun, and with it – my first serious visit to the hearts and minds of capsuleers who populate New Eden. Here is the account of what transpired.
Spaceships are definitely a serious business
From the onset it was obvious that CCP has a strong presence in the Icelandic economy and public life. In Reykjavik there wasn't a single person who wouldn't know about the Fanfest and what it was all about. Maybe it has to do with the rumour that apparently everybody is each other's cousin in Iceland (so I have been told – but with the country's population at around 300.000, it shouldn't be that surprising!). Or maybe that is because internet spaceships, according to some jokes, remain the third most important export commodity of this small Nordic country. In any case, it felt almost like the two thousands of EVE Fanfest 2014 attendees were taking over Reykjavik, with their black t-shirts, Fanfest badges, nerdy vibes and goodie bags being present in copious amounts everywhere you looked in the city centre.
In a remote corner of the world, far away from the problems of 'real life', in a city where there is virtually no traffic and there is ample living space (Iceland has population density of only 3 people per square kilometre, and it really is noticeable), it seemed like we were about to participate in something mystical, otherworldly, surreal. I must say, Icelandic landscapes lend themselves particularly well to discussing things that are ephemeral, that exist only in certain ways, that are half-real.
The best marker of CCP's prestige in Iceland was the location of the Fanfest itself. It took place in Harpa Concert Hall, which is an ultra-modern building combining functional architecture with artistic solutions and innovative ideas; most importantly though, it is awe-inspiring. Made of multi-angular glass surfaces, mirrors and steel (Figure 1), it is just like the Icelandic landscape itself – foreboding and dark, but also one where you can breathe in deeply and achieve the sense of vast spaces around you. Harpa is located in the very heart of Reykjavik, on the water, next to the main harbour and government buildings – in a place like that, EVE's presence in the city simply could not be ignored.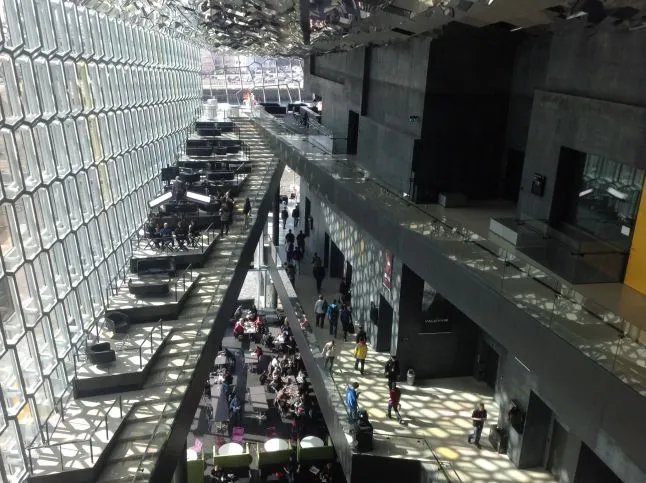 Figure 1. The interior of Harpa Concert Hall.
Fanfest took over the whole building for the three days of its duration. The ground and first floors were the venue for roundtables, presentations and tournaments; the big concert hall was where the keynotes were delivered in front of all Fanfest attendees, and the press have been granted a lounge on the building's top (fifth) floor. Apart from that, one could find tattoo parlour (to get EVE-themed tattoos), hairdresser's salon (for the capsuleers to make themselves look just like their in-game characters), make-up artists (all kinds of futuristic war paints were on the menu), as well as a few shops and bars in the building. Most interestingly, in some of those bars the attendees could use in-game currency to pay for the beer! It was only the first such attempt at bold bridging of the virtual and actual worlds that I have witnessed, but indeed it is some scholars' dream come true (for example Castronova's, 2005; 2007).
Eves of destruction
Fanfests are channels for unrestricted communication between CCP and the players of EVE Online, Dust 514 and EVE Valkyrie. After scraping World of Darkness from its development plans, CCP has focused entirely on the production of EVE Universe. It constitutes an interesting and unique initiative in the games industry, where multiple games on multiple platforms are connected to each other, and player actions in each of them have the potential to influence players in other of those three games. Whether CCP will succeed at innovating in such a way remains to be seen – but the studio again proves its ability to think big and bold.
The focus of Fanfest 2014 was definitely on the EVE community – the event was designed for players' enjoyment first and foremost. But there was more to the Fanfest than meets the eye. Marketing and audience generation purposes aside, one interesting product of this event was numerous conversations and discussions that community members had (both individually and collectively) with CCP developers. Players of EVE are very involved in the game that they play and form a specific and relatively uniform demographic (males, in their 30s, enjoying hard science-fiction, whose gameplay habits come very close to what would be labelled as 'griefing' in other MMOs). Those players have clear expectations and demands when it comes to the direction in which EVE evolves. CCP developers take advantage of that – during the Fanfest they listen, discuss, take notes, make observations and put ideas to test in order to probe community's sentiment and get feedback. In those talks, I have also witnessed community coming up with genuinely interesting and well-researched ideas, worth considering by CCP for inclusion in the game (apparently many of the EVE players are themselves IT and games industry professionals; Figure 2a and 2b).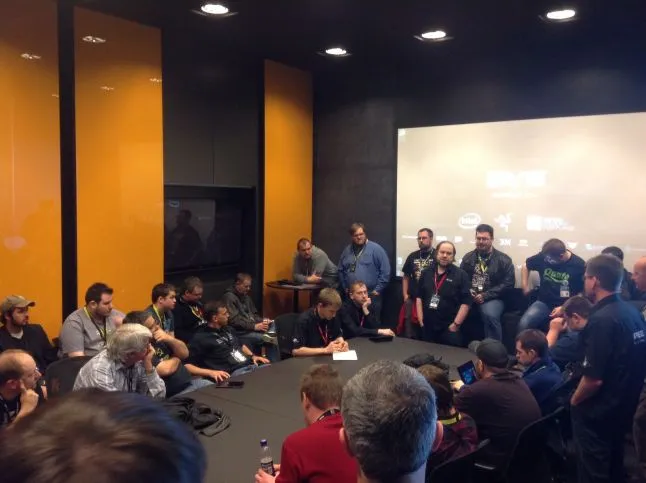 Figure 2a. Roundtable during Fanfest 2014. CCP developers and players are present, and all look very focused.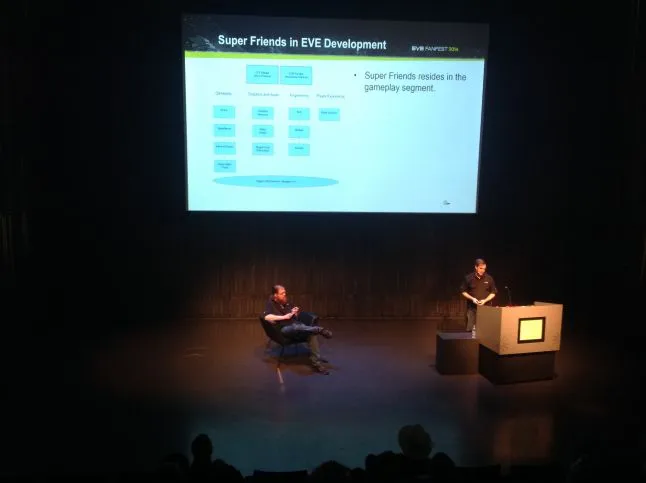 Figure 2b. One of the talks familiarizing the players with internal CCP's processes and operations. Very informative stuff!

Fanfest 2014 was not only about players present physically in Reykjavik. Thanks to CCP's new partnership with Twitch.tv, the whole event was streamed live to many players all over the world. Hence all of the keynotes (one for EVE Online, Dust 514, EVE Valkyrie and CCP) were rich in visuals, previously unseen animated sequences, announcements and outlines of future plans. Some other events were intended purely as entertainment, without the component of marketing communication – such as EVE of Destruction (evening of MMA fighting, when a well-known Icelandic fighter took on over 10 CCP employees in the ring; see Figure 3), Party at the Top of the World (with three bands and DJs playing, it was an excellent gig attended also by regular citizens of the city) and Pub Crawl (Fanfest attendees were split in teams, and, together with CCP developers, set loose on bars and pubs of Reykjavik). Kudos to CCP employees for making those events as much fun as possible – and thanks for putting yourselves on the line for our entertainment, guys!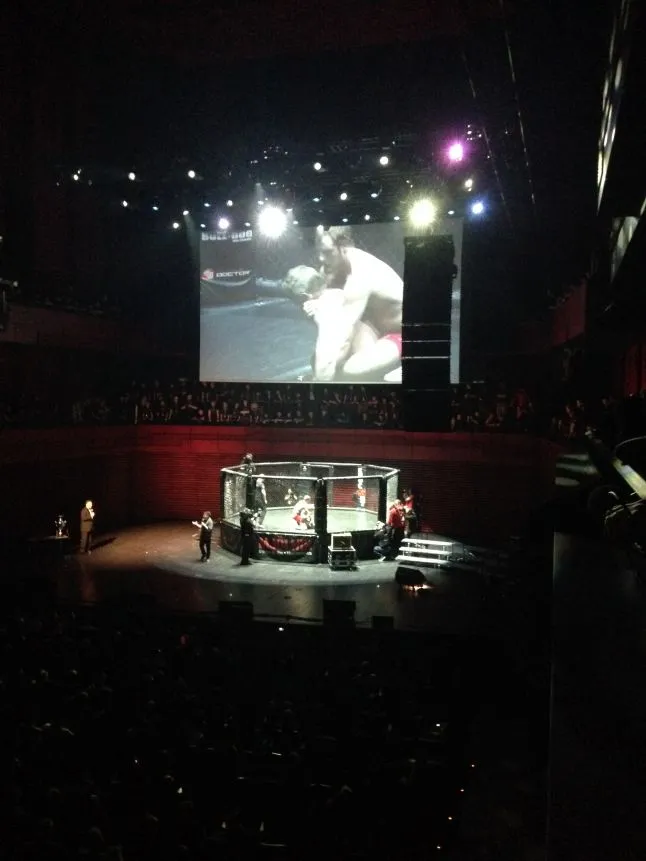 Figure 3. MMA pro fighter Gunnar Nelson is destroying, one by one, CCP developers - for the lols! CCP CMO acted as the commentator, and the whole event took place in a concert hall... MMA in opera house!
Monument scratching and other calamities
EVE Online players definitely take their capsuleer alter-egos seriously. Some of them stayed in role for the duration of the Fanfest – complete with costumes and acts. They stuck to their in-game corporations and alliances when roaming the halls of Harpa; there also was no joking about EVE Online and the plans for its development – all feedback given to CCP was clear and to the point, and the players' faces were all very serious in the process.
Interestingly, CCP erected a monument in Reykjavik to commemorate and celebrate EVE Online players. The title of the work is 'Worlds within a World', and the players of EVE had been given the opportunity to have their character names engraved on it. Controversial among EVE players artistic value of that installation aside, this monument has received some criticism for being a ploy for boosting EVE subscriptions (only the names of players with active subscriptions were commemorated) or for being a testament to CCP's big ego (drawing comparisons to infamous 'Greed is Good' newsletter and Incarna expansion in mid-2011); and it certainly is a marketing attempt at promoting EVE Universe. Nevertheless, it is yet another pioneering initiative coming from the Icelandic developer and as such should be lauded – no other studio, at least to the best of my knowledge, has erected a monument to the players of their games in a public space (Blizzard Entertainment has a huge statue of Thrall in the middle of their campus, but that's definitely a corporate ego-boosting affair).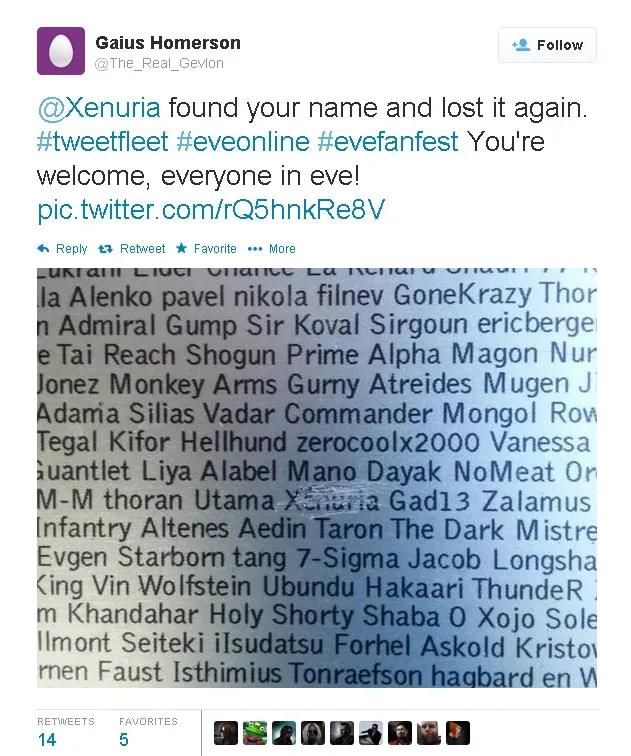 Figure 4. The tweet from one of the vandals informing the community about the monument scratching incident, together with the photograph of the affected portion of the installation. Image source: http://www.gamebreaker.tv/games/eve-online/someone-has-already-vandalized-eve-onlines-real-world-monument/
During the Fanfest four of the players have scratched out the name of another player from the monument (Figure 4). In the storm that followed (which is resolved already, as the culprits have been identified and banned from EVE Online), an interesting thing occurred – a reaffirmation of EVE's limitations as a game and make-believe world, as opposed to an 'alternative reality' as it normally is painted. CCP developers, with CCP Falcon at the forefront (who is the chief community manager), have condemned this act of vandalism and damaging of public property – and rightly so. Nevertheless, in this critique they completely departed from their usual rhetoric of 'EVE being a world' and encouraging players to shape this game to their own liking (what involves ruthless and often antisocial behaviour of EVE's players). Instead, their condemnation of the vandals' actions has put a clear boundary between what occurs online and in the real world, and stressed the non-transferability of one's actions and social outlooks between those two environments.
Whistling past the graveyard
All of those instances illustrate the special relationship that CCP has with the players of EVE Universe games. This relationship does not come as granted to the studio – it is clear that CCP developers work hard not only on making their games as good as possible, but also on maintaining close and partner-like relations with the community. Of course, this relationship remains defined by paying customers vs. service provider relationship, as well as CCP's marketing needs and rationale (and the opportunities that the studio seizes for using free player labour) – but both parties attempt to use that as a platform for building more cordial and less calculated partnership. The efforts of CCP are responded to by players' willingness to devote their time and energy (for example by participating in mass tests, volunteering as bug hunters, or serving on Council of Stellar Management) to make the game that they love better and more closely matched to their gameplay preferences.
All in all, EVE Online has something special going for it, something unseen anywhere else in the industry – an alliance out of necessity, where both parties seek to gain for themselves, but a relationship cordial and true nevertheless.