[As Age Of Empires creator Ensemble Studios closes its doors, Gamasutra visits one last time to discover what's next and what might have been for the studio.]
Today, Ensemble Studios closes: not as a failure, like many studios that are forced to shutter, but as a success -- something very rare in the games industry. Its Age of Empires franchise sold over 20 million units, and having gone gold, its final game, Halo Wars, will be on store shelves on March 3.
I'd last been assigned to tour the studio three years ago. And at the end of an interview, I asked Tony Goodman what made the company he'd founded great.
He paused to consider. "I think I said it at the first, and I really believe it -- from the very beginning we've always said, 'The mission of our company is to make a great place to work... and to make great games.' We'd always say it in that order."
Two weeks ago, I returned to Dallas for a final tour of Ensemble Studios. Everything was the same as I remembered: the darkened landing on the 15th floor, the express elevator to the 16th floor, the waiting room looking into a room of servers, and large covers of the games on the walls, autographed by all the people that made them.
I was greeted by a designer I hadn't seen since E3 who guided me as deftly as Virgil through Ensemble's three floors. Cardboard boxes and bubble-wrap clotted the halls. Each room contained a developer or two, and we'd stop to chat.
Leaning against his desk, a designer named Jeff Brown spoke for himself and his colleagues when he summed up the last eight years working at Ensemble Studios. "It's been an amazing ride, and sad now, too."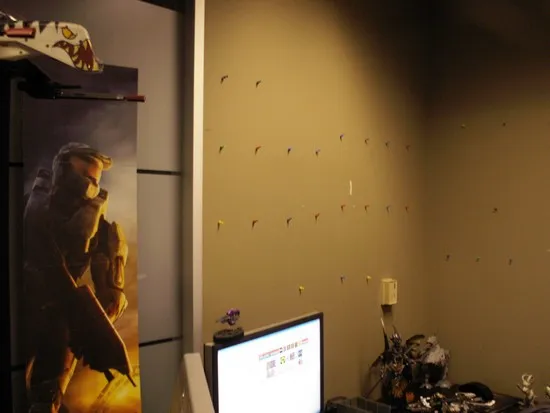 He pointed across the room to a colleague. "It was his dream job." That colleague had worked at other Dallas developers, but found that Ensemble was the only one that managed projects and crunch well. Plus, he was a Halo fan, and enjoyed working on the franchise.
"We see a lot of good things coming of this," added Brown. For one thing, the team was given an excellent severance package by Microsoft, and some team members will take some time to recharge batteries.
A couple of programmers are going to do iPhone games. And half of the studio's employees will follow Tony Goodman to a new company.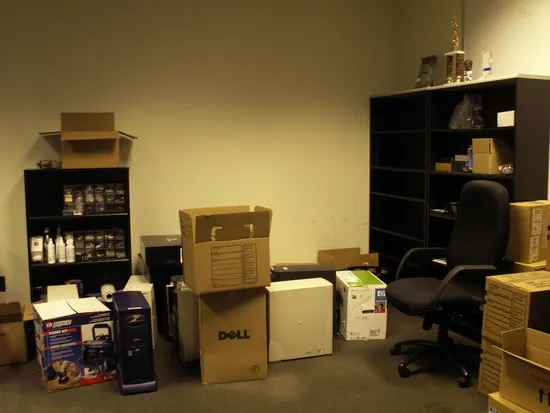 Everyone knows the games that Ensemble has developed -- but what most people don't know about is the company's undeveloped history of games that never saw the light of day.
Internally, the studio would prototype new game ideas. After that stage, the best results would be developed, then pitched to Microsoft.
They included: a fantasy-adventure RPG called Sorcerer; Nova, a "Diablo in space" game; a pirate-themed take on Diablo; a game called Wrench; a Ratchet & Clank-style platformer called Bam.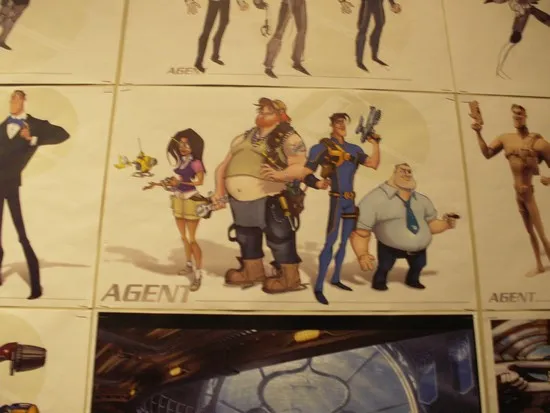 Most detailed was a game called Agent, with an art style and universe inspired by Pixar's The Incredibles, and using gameplay elements from Tomb Raider. As the concept art shows, the game was instantly iconic and unique.
Another title was Graeme Devine's Phoenix -- an RTS game featuring earthlings versus Martians in a War of the Worlds-style conflict. The game changed over time, and would eventually become something different entirely: Halo Wars.
---
But the company was moving in a single direction: the Halo MMO. It started in 1998, soon after Ultima Online came out, when a designer named Ian Fischer started pitching a sci-fi MMO. He loved the genre, and felt it was underserved -- so development started on Titan.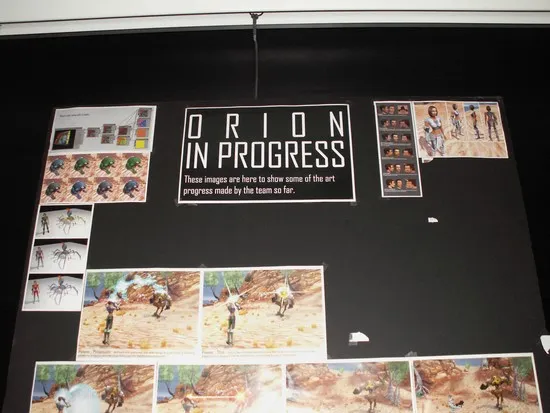 There were many iterations of the design, and then the relationship with Bungie began, and the license was incorporated in the game, subsequently codenamed Orion.
Fischer remembers going back and forth on the finer points of the world's fiction. "Halo is in Joe Staten's head," he says, referring to the man who penned the story for the first two games in the series.
Everyone at Ensemble expected this MMO to be the new focus of the company. Work was started on a brand new facility -- a campus -- that could support the development and administration of a major massively multiplayer online game.
But one day, the work on the new building stopped, and later Microsoft informed the company that it would be closing down operations. But when I toured Ensemble, collective resolve was high as the developers prepared for a company tradition -- their last wrap party at a North Dallas beer garden.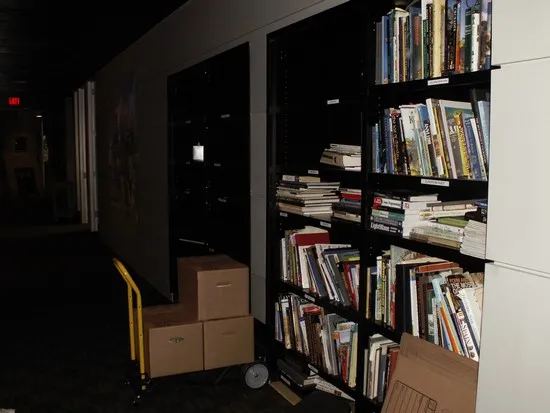 They knew they'd just shipped a game to be proud of. And I'm told that people in the studio have been going back in time, playing the old titles from start to finish, discussing the design all over again -- the old memories bring new ideas for the future.
I decided to ask executive producer Harter Ryan about the relationship with Microsoft, which purchased the developer before entering the console business. He recalled creating tech demos for the Xbox, saying "They were fully focused on the Xbox. They had to be."
Halo Wars, the company's final game, is an Xbox 360 exclusive. Designer Graeme Devine describes working on a console as "quite refreshing," adding that since the machines are identical, you don't have to worry about a player's technical specifications.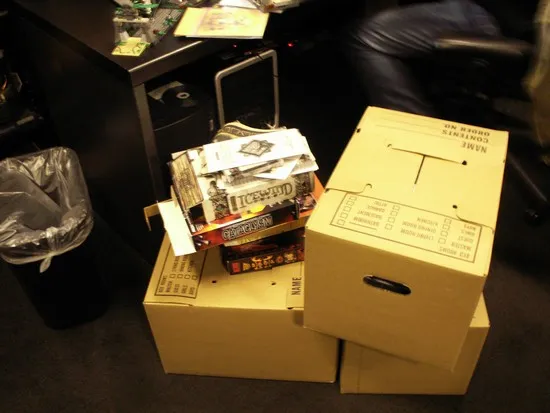 One developer told me he would be returning to the mothership in Redmond, to keep the servers working, and make sure that Ensemble's multiplayer legacy was maintained.
I'm introduced to Angelo Laudon, the lead programmer, and second employee at the company. Originally, he'd worked for Tony Goodman at an IT firm. They did consulting together. "We also liked making products," he says. "We thought, what's the coolest product we could make? We both wanted to make games, so..."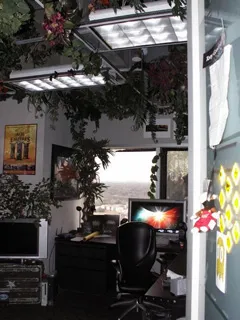 And so they did. "The first years were the most challenging," reflected Laudon. With the first game, the question was: "Can the company survive or not?"
The success of their first game was a surprise. "The second game, we thought, would do good," said Laudon, "but it did way better than anyone expected."
In the end, Age of Empires would become a monument, earning a place in history by launching a series that would go on to sell over 20 million copies.
Not everyone gets to work on a billion-dollar franchise. But as I bid farewell to my guide, I knew that the employees of Ensemble will always remember what it was like to work at this unique company.
Descending in the elevator, I remembered Goodman's comments to me some three years previously. "Most people say great games are their mission," he'd said.
"Ours is to make a great place to work, and for the good games to come out of that." It was obvious that Ensemble lived by that mission statement. And for nearly fifteen years, Ensemble Studios achieved that goal.
[For an excellent, detailed history of Ensemble Studios to remember the studio by, Troy Goodfellow's three-part series for Crispy Gamer talks to many of the principals. The next page of this article is an appendix, including more of the pictures from unreleased Ensemble titles.]
---
Appendix