A large-scale drop-off in the number of women taking computer science courses occurred in the 80s, and was fueled by computer marketing campaigns that were heavily directed at men. This is according to a
new report from NPR
, which said that around 1984, the number of women studying computer science suffered a notable drop, and continued to fall. While women made up around 37 percent of computer science courses in the early 80s, less than 20 percent of computer science students are women today. NPR has found that around this peak, marketing companies began featuring men and boys in advertising for computers. Video games in particular were marketed at boys, whether it was on Apple computers, Commodore hardware or any other manufacturer. Computers were marketed as toys for boys, and girls were pushed aside. Parents began to buy computers for their boys far more than girls as a result.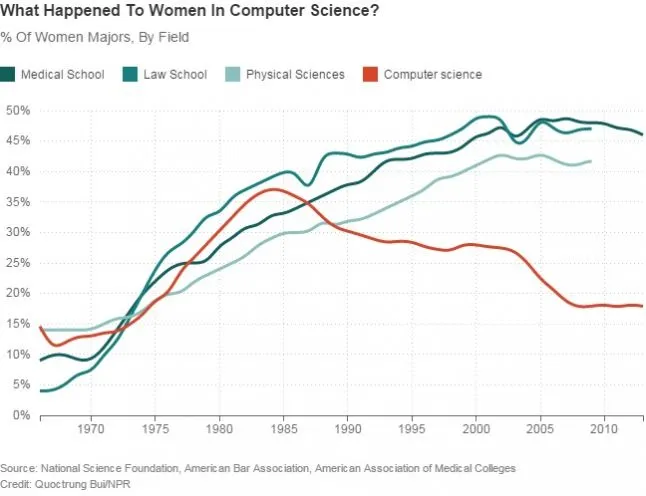 What this led to, reports NPR, is a situation by which men already had plenty of experience with computers by the time they went to university. Women did not have this experience, and were left feeling exiled by the culture surrounding computers. It's a fascinating report, and
well worth listening to
.