My name is Sven and even though this is my first post on Gamasutra, I've read hundreds of articles from the site in the last few years. I am the founder of Abstract Tinker, a teacher and overall a fan of videogame development. I have the honor of being a board member of Video Games Chile, the chilean videogame developers association. One of my goals is to help Chile get out to the world, we just had 25+ companies present at GDC 17 with the support of ProChile and preparing for the trip we made an article with Ben Moore, from Easy Allies. We want to help the chilean videogame developers' voices be heard as Chile is very far away, it is the closest country to the south pole and where it lies has been called the end of the world. To the right we have tall mountains, to the north the driest desert in the world, and to the west the great Pacific Ocean, but gladly the internet makes us feel closer to the rest of the world.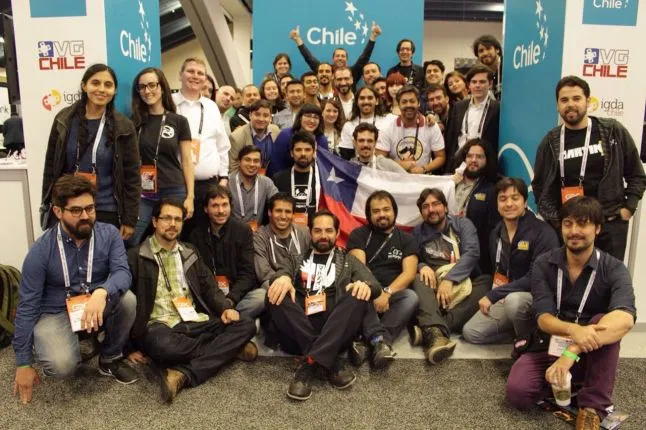 This is what Ben More had to say after many meetings with the indie developers from Chile:
Game development is more diverse than it's ever been with many of the biggest hits in the industry being made in vastly different parts of the world. Thanks to the proliferation of mobile devices and the rise of the independent community, more people are making games both big and small than ever before. Yet not all studios across the world are in the same place, figuratively speaking. Chile, for example, features a wonderfully varied and talented array of developers, but it's a culture that's still in its infancy. Yet after talking with more than a dozen individuals working on games made within the country, it's obvious that the burgeoning scene is full of enthusiasm and certainly doesn't lack ambitious ideas.
Such enthusiasm and ambition is easily seen in ACE Team, arguably the most well-known studio in Chile. Based in Santiago, ACE Team got their name from the initials of Andrés Bordeu, Carlos Bordeu, and Edmundo Bordeu, the three founding brothers. The trio's fascination with video games started at a young age. All of them were avid fans of id Software, the creators of Doom, Quake, and Wolfenstein. They were such fans in fact that they made mods for Doom II.
The brothers and their parents didn't always see eye to eye when it came to video games."Convincing your parents to upgrade the computer when you already have Microsoft Excel running perfectly...there's really no reason to upgrade unless it's for video games," Carlos said. New hardware wasn't the only thing that caused disagreements "We dropped out of university [to make games]...that was not viewed kindly by the parents."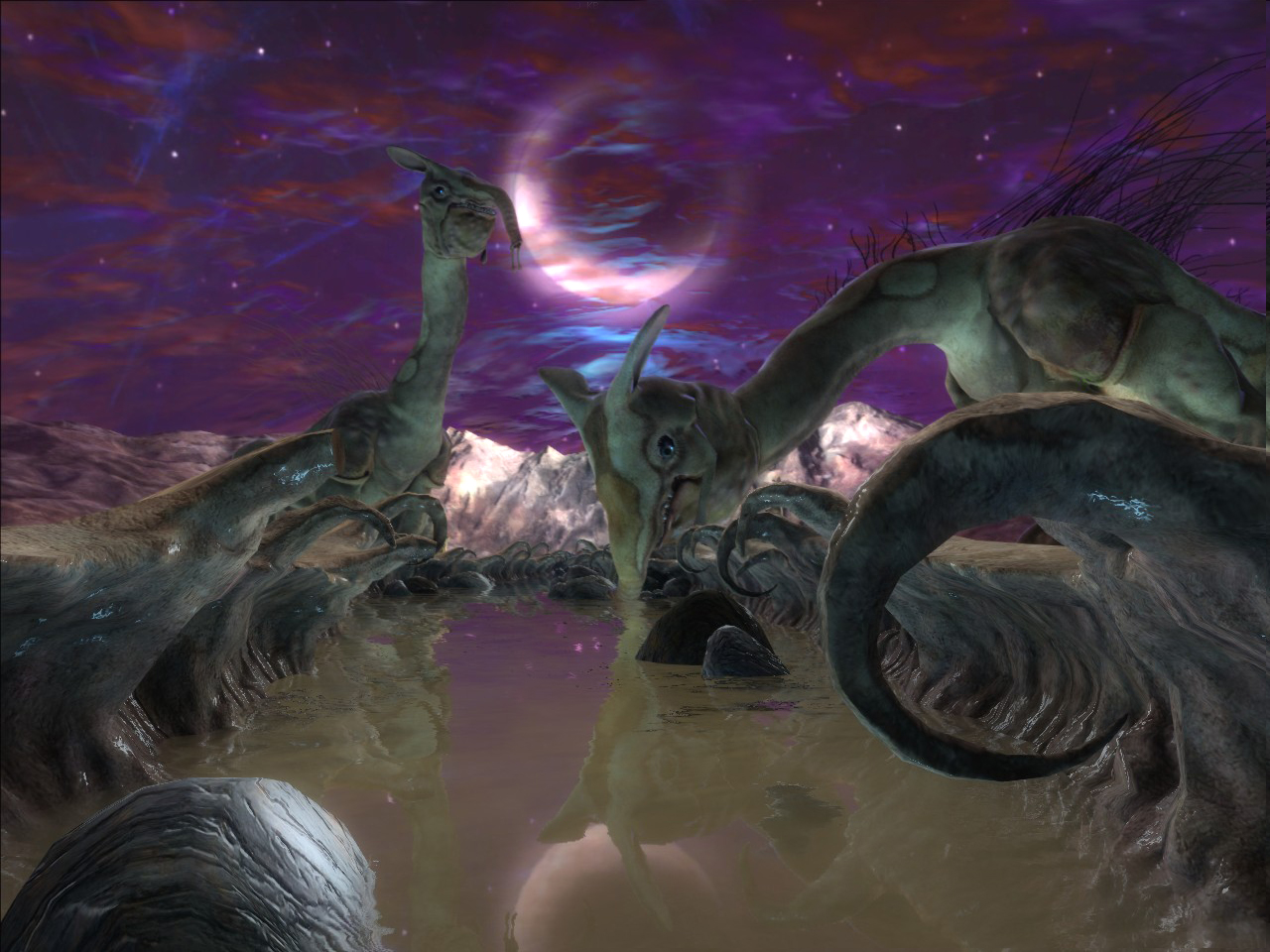 Few developers in Chile or anywhere else in the world have a portfolio of games as distinct and diverse as ACE Team. Their first game, Zeno Clash, takes place in a fantasy setting that seems straight out of a surrealist painting.
ACE Team's next game was Rock of Ages, which couldn't be more different in style or tone. Whereas Zeno Clash is a grim and often brutal game, Rock of Ages draws from Monty Python, carrying itself with the same sharp wit and playful sense of humor as the legendary British comedy group. Instead of first-person brawls, Rock of Ages strangely yet effectively combines Super Monkey Ball gameplay with tower defense. Rock of Ages II: Bigger & Boulder is currently in development and is expected later this year.
The rest of ACE Team's catalogue is similarly difficult to summarize. "Why can't we get ideas outside of the movie industry and game industry?" Carlos said when asked about ACE Team's surrealist style. It's an apt point, considering countless games have taken inspiration from the same popular sources, such as the works of J.R.R. Tolkien or Ridley Scott's Alien. According to the brothers, they've been most influenced by John Blanche, a British illustrator and modeler best known for his contributions to Games Workshop's Warhammer.
Since its inception in 1997, ACE Team has seen a lot of changes over the years. Several former employees moved on and founded their own studio, AOne Games, which is also based in Santiago. They're currently working on Omen of Sorrow, a game that looks as though it will add a fresh twist to the fighting genre with its gothic-horror style. In addition to ex-ACE Team employees, Omen of Sorrow has plenty of other prominent individuals working on it, such as Genzoman, an artist who's contributed to popular titles like Hearthstone and Street Fighter IV.
As one of the most prominent developers in Chile, ACE Team has very clear feelings on the advantages and disadvantages of working in the country. "It is less expensive than making games in countries like the United States or other European countries" Carlos said.
Traveling to events overseas, such as the Games Developers Conference in San Francisco, has been an illuminating experience for ACE Team. "When we travel to GDC and get acquainted with people, you can see that they already know each other" Carlos said. "You sort of get the sense that you're an outsider."
Other developers in Chile expressed similar sentiments. One of those developers is In Vitro Games. Based in Santiago, In Vitro is creating their first game, Defenders of Ekron, which seeks to blend the old-school stylings of shooters like Gradius and Radiant Silvergun with adventure games like Metroid and Zelda.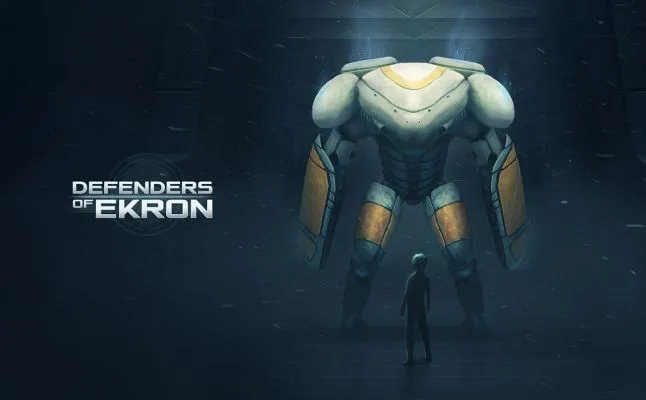 Ricardo Verdugo, the founder and CEO of In Vitro, feels that international recognition for Chilean developers is not as strong as it could be. "In other countries, people don't know a lot about Chile," Verdugo said. "It can be good, though. We have the ability to surprise them." Verdugo agrees that the cost effectiveness of developing games in Chile is one of the country's most alluring aspects. "It's two or three times more expensive to develop a game like Defenders of Ekron in the United States than it is in Chile."
Andrés Constantinidis echoes Verdugo's statements regarding the cost effectiveness of developing games in Chile. "You can afford to take risks without paying too much for mistakes," Constantinidis said. "I think in Chile and in other countries in South America we have what I would call a good talent to cost ratio."
Constantinidis is the founder and CEO of Tiny Bytes Games. Located in Santiago, Tiny Bytes founder's have launched more than 50 games across console, PC, and mobile. Prior to Tiny Bytes, Constantinidis worked for Glu Mobile and Electronic Arts. He decided to come back to South America in order to be closer to his family and his wife's family.
An almost universally praised benefit unique to Chile is the abundance of support developers receive from one another. "The Chilean industry is very collaborative," Maureen Berho, Producer at Niebla Games said. Niebla Games is located in Valparaíso and the team is creating an ambitious online collectible card game called Causa.
"I'm part of the Trade Association for the Video Game Developers of Chile. We [Niebla Games] have been part of it since December 2015. It's been a great experience because everyone shares their knowledge and experience. Everyone is open to feedback," Berho said. "I don't think this kind of collaboration is very common in other countries. When we were at GDC, everyone was impressed at how Chilean developers were always together sharing ideas."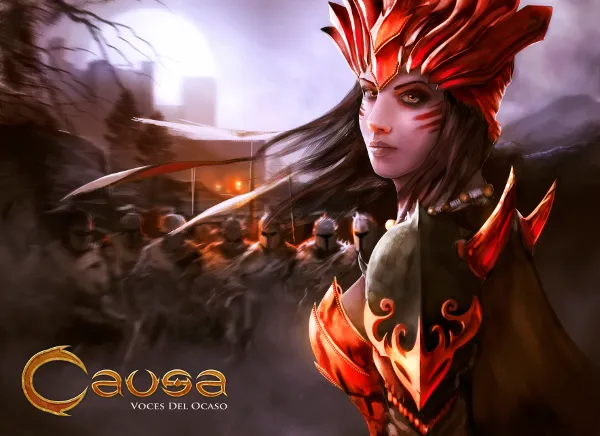 Julio Marambio, the general director of Video Games Chile and the CEO of Octeto Studios, argues that developers within the country are so open to collaboration because of the relatively small size of the industry. Since there are few developers in the country, they all essentially know one another, forming sincere bonds of friendship and camaraderie.
"Naturally, there's a greater degree of affinity among some companies, but we all quickly realized that we are not competing with each other. We share the challenge of growing our industry in front of a global market," Marambio said. "We understand that the success of one of us means that the Chilean industry is getting stronger, and that's good for everyone."
Perhaps part of the reason there isn't a large number of developers in Chile is because there's a lack of awareness within the country itself. "People don't realize that you can make games in this country. They don't know that there are already companies making games," Matías Belmar, Commercial Manager of Movimiento Épico said. Movimiento Épico is currently developing its first title, Discordia: Guardians of the Domain, a free-to-play fantasy strategy game.
Support for developers comes not only from the industry but from the Chilean government as well, which offers funding to fledgling studios. Outside of financial support for independent projects, the government has helped in other ways, such as when it commissioned an educational game from the Santiago-based GlowStone Studios. The game, Diary of a Hero, recounts the War of the Pacific through the eyes of an individual soldier. It's been used to teach primary school students about the war and how Chile eventually achieved victory over Peru and Bolivia.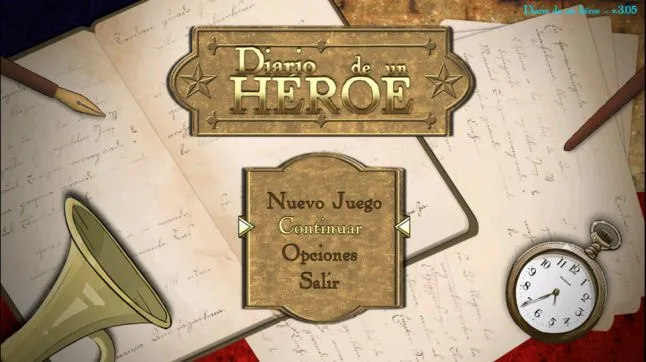 Jorge Marín, founder of GlowStone Studios, is grateful for the opportunity Diary of Hero provided, but he admits that working with the government wasn't always easy. "They never said what they wanted. It was a huge challenge," Marín said. "In the end they really liked what we did and we liked how it turned out."
Despite many developers agreeing that the Chilean game industry is just getting started, it's incredible how much the country has already accomplished. More than 30 studios currently work out of the country, including Gamaga, who's seen tremendous success with its mobile game Banana Kong that's surpassed 100 million downloads across iOS and Android devices. The game is a fun and humorous platformer where players control a gigantic primate. On the other end of the spectrum, you have a mysterious game like The Watchmaker. Developed by Santiago studio Micropsia games, The Watchmaker features a strikingly imaginative steampunk world filled with plenty of bizarre mechanical creatures.
The people of Chile have radically different ideas for games as well as radically different ideas on how to create them. Even more impressive is the openness and honesty provided when it comes to addressing concerns. Although many may not yet be familiar with some of the names mentioned in this article, it's hard to imagine that remaining true if developers keep applying the same level of commitment and passion they've so clearly demonstrated.