I am a freelance member of the press. I have a day job besides. Sometimes I check my press emails from a desktop computer, sometimes from my laptop, sometimes on my phone. If I'm on a computer, I check my email in a browser; if I'm on my phone, I use a sweet app called Mailbox.
Unfortunately, Mailbox (like any software) occasionally gets bugs. There was a period of several weeks where the zoom function didn't work, for example.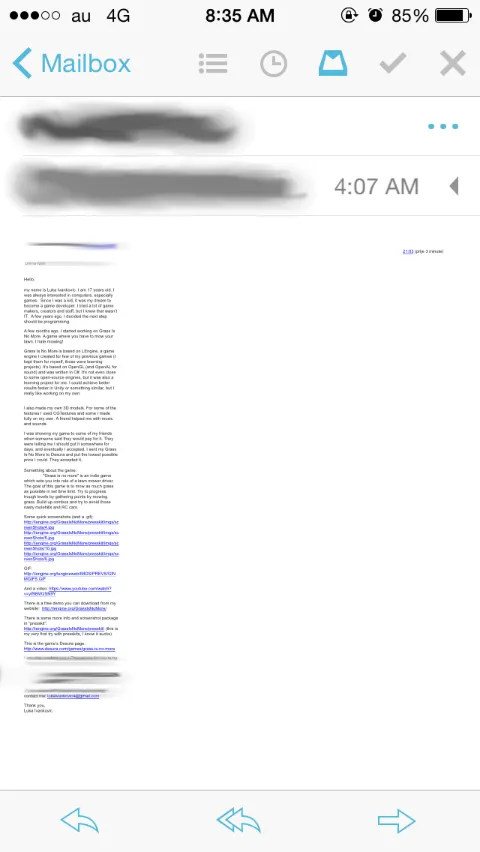 Even when the zoom function works correctly, some HTML-formatted emails have really long lines of text and there's no way I can fit them on my phone's screen without having to scroll around. That makes it really hard to read, which is really demotivating. There might be dozens of other emails in my inbox that I can read with much less effort.
Other times, an email might be made entirely of images and somehow also breaks in Mailbox.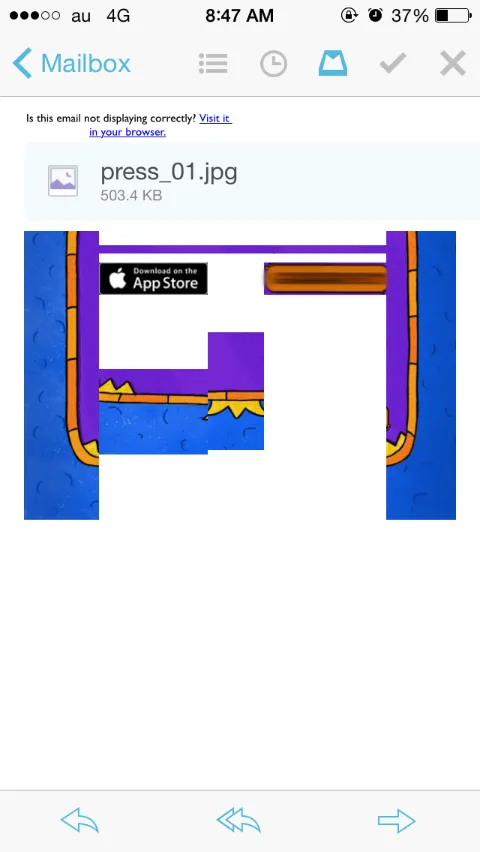 Let's say I'm using a proper computer with a browser. My laptop doesn't go up to full 1080p resolution. Even if it did, I rarely have my browser maximized.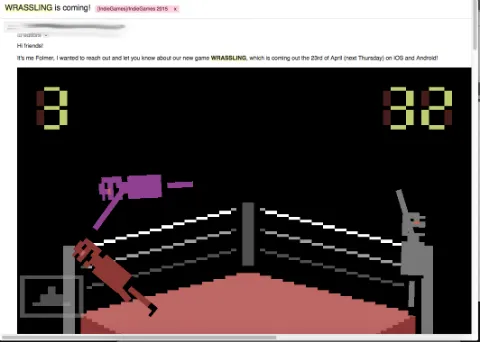 This particular screenshot's problem might be less obvious; yes, the edges are clipped, but whatever. I can scroll, right? Yeah, well it's not easy to scroll to the right, which is what I have to do if I want to star the email, and I use Gmail's starring system heavily for press work.
The point I'm trying to make, in case you haven't figured it out, is that plain text with images attached is really your best bet for emailing the press. You have no idea what the email recipient is viewing the email on, and plain text is the only thing guaranteed to behave nicely on everything.
If you feel like you have to use HTML formatting, be careful. Treat it like a web site and make it so that it will adapt to the device your recipient is using.