[With the dismal economy and layoffs affecting the game biz, how will the trailing console platforms - the PS3 and Xbox 360 - fare this year - and what are the knock-on effects for the rest of 2009?]
They are the professional analysts who research, keep track of, advise their clients on, and opine to the news media about the video game business.
In Analyze This, we present a timely question pertaining to the business side of the industry, and then simply let a trio of analysts offer their thoughts directly to you. Each person's opinion is his own.

Nick Williams of OTX Research, Ed Barton of Screen Digest, and Jesse Divnich of Electronic Entertainment Design and Research considered these questions:

While the Wii continues to lead the hardware charts worldwide, with game studio closures at Microsoft and large-scale restructuring at Sony, how will the Xbox 360 and PS3 fare in the tumultuous market this year?

Major studios including EA, Midway, THQ and Sega have also had layoffs recently. Though we've mostly been assured this won't affect game-release output, what effect do these layoffs have on these companies' productivity and product mix?

Due to the economy, do you predict more mergers, buyouts, layoffs, or other financially-focused motion for the year?

---
On how recent economic setbacks could affect Microsoft and Sony's respective consoles...

I think both platforms will have a robust year. We are forecasting that PS3 will sell around 30 percent more consoles on a year-on-year basis, while Xbox 360 will generate sales in the region of 8 million units by year-end.
In addition, we are forecasting packaged games sales across both PS3 and Xbox 360 to be in excess of $10 billion in 2009. Given the global economic situation, I think these are credible results.
Both platform owners have ambitious plans for the year and consumers are likely to benefit from continually evolving online services in Xbox Live and PSN, as well as excellent software line-ups, and perhaps a hardware price cut or two.
So my outlook for both platforms is cautiously optimistic. The problem is that the games industry was expecting more dramatic growth rates. Currently, it looks like we will experience a flatter, longer growth curve in this generation as opposed to the more dramatic peaks of previous cycles.

On how layoffs and downsizing could affect game development output...
While sales of the top ten games continue to be robust, sales of games lower down the charts are suffering significantly compared with recent years. Hence, while consumers might not be giving up on their number one or number two top priority games purchases, they do appear to be holding back on buying games further down the list.
As a reaction to this, retailers are getting pickier about which games receive prime shelf space, as well as stock levels in general, reflecting their customers' behavior in many ways by becoming fussier and less profligate in their spending.
As these impacts have made their way up the value chain, publishers have been forced to react. So currently there seems to be a desire from publishers to increase focus on their top-tier titles, while decreasing resources invested (development time, marketing support, etc.) in titles they aren't so confident about.
In some cases, these titles are cut completely. Publisher appetite for risk is likely to decrease in 2009, and investment in new and unproven games may drop off.
There is, however, a lot still to learn regarding mastery of the new distribution channels and business models available to publishers -- selling games and add-on content across multiple distinct distribution channels, gaming on social networks, F2P/VI business models in Western markets, ad-supported or ad-supplemented business models.
Despite the depressing, recent news, I believe that there are rewards for publishers who can meaningfully exploit such emerging opportunities over 2009 and beyond.
On whether there could be more layoffs, mergers, buyouts, etc....
It's not the best time to sell a firm, given corporate valuations are currently very low; however, circumstances may push some operators into transactions.
Companies in a position to ride out the economic slowdown are unlikely to want to sell themselves based on historically low valuations.
On the other hand, it is a good time to acquire firms that have no choice but to sell themselves. I would expect the biggest publishers to be looking at small- to medium-sized publishers for acquisitions.
---
On how recent economic setbacks could affect Microsoft and Sony's respective consoles...

While video games remain a growth industry, the overall drop in consumer spending during the last several months has constricted the rate of expansion that you would expect at this point in the console cycle.

The price point for the PS3 remains a real problem for Sony. Sony execs now find themselves in the precarious position of trying to balance consumer price expectations with the high costs of producing each PS3.
That said, the PS2's continued success more than eight years after launch suggests that Sony is thinking long term with the PS3. If Sony can continue to bring down hardware manufacturing costs, it seems likely that it will offer a price cut by the end of Summer 2009.

The launch of God of War III in late 2009/early 2010 will mark a pivotal moment for Sony. But in order to ensure that this game is a hardware sales driver, the cost of the base-level PS3 will need to be in the same ballpark as the Xbox 360 and Wii.
According to our latest consumer tracking study, only two in three people who plan to purchase God of War III currently own a PS3.

Microsoft faces a different set of challenges. The Xbox 360 is now the de facto leader in connected consoles, and Xbox Live is the leading edge for new experiments with downloadable content.
In order to stay a few steps ahead of Sony in the online space, Microsoft needs to continue refining Xbox Live as a valuable medium for both consumers and publishers. During a time when consumers are doing less shopping, an impulse buy on Xbox Live is going to be a lot easier to swallow than a drive to the local store.

On how layoffs and downsizing could affect game development output...

For the majority of publishers, the conventional wisdom is to stick with the tried-and-true franchises that yield a more predictable return on investment. Everyone knows that it is not possible to create a five million unit blockbuster with every new IP investment, but gaming audiences have always been receptive to creative new ideas.
In an age of hyper-connectivity, word-of-mouth now spreads like wildfire, and there is no better example of this than Valve's Left 4 Dead, as distributed by EA Partners.
Of the hundreds of 2008 holiday titles, Left 4 Dead was one of the few titles that experienced a significant lift in purchase intent and positive buzz after the game launched. New ideas can make it to the top with the right mix of game quality, originality, and marketing.

On whether there could be more layoffs, mergers, buyouts, etc....

The video game industry has been heading towards the consolidated movie studio model for quite some time now, and the recession will only accelerate this process. Game stocks have dropped dramatically in recent months, and as a result, there are some bargains to be had for the major publishers and outside players looking to get in the game.
There has been a glut of activity, with Midway filing for bankruptcy, Square Enix bidding for Eidos, and Namco Bandai looking to acquire D3 Publisher. So, yes, until the economy turns around, you can expect to see more mergers and buyouts.

With Warner Bros. and Disney both announcing significant new investment in the games sector, it is worth noting that the movie industry appears eager to capitalize on the synergies between the film and gaming industries in order to stay relevant with a young, connected audience.
Most of the major movie studios already own gaming companies, and it would not be surprising if there were some additional acquisitions in the next year.
---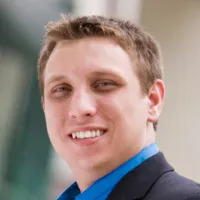 On how recent economic setbacks could affect Microsoft and Sony's respective consoles...

Obviously, events like studio closings at Microsoft are unlikely to affect the current trends for the PlayStation 3 and Xbox 360 hardware directly.

On how layoffs and downsizing could affect game development output...

In comparison to the 6th generation during the same time period, the 7th generation has produced 16 percent fewer titles. First- and third-party publishers are now much more intelligent about the gaming sector than they were eight years ago.
In the "golden years" of the 6th generation, publishers would throw titles on retail shelves as if it was Jell-O -- whatever stuck got a sequel. Nowadays, with development costs on the rise, this strategy is simply not profitable.

Businesses strive for maximum efficiency and in the video game industry that means producing titles that make a profit. If publishers had a crystal ball and only produced profitable titles, we would see a fraction of the releases each year.
As publishers apply more due diligence and research during the greenlighting process, that is exactly what we will see: fewer titles, but more profitability. Unfortunately, that does sometimes translate into reducing headcount and condensing development teams.

Of course, the amount of shovelware on the Nintendo Wii would contradict the trend of achieving maximum efficiency through the development of fewer titles, but I believe the Wii market is still in the "Jell-O throwing" phase.
Simply not enough research is available to understand this new market of non-traditional gamers. But as we travel down the experience curve, you can bet publishers will focus more on fewer titles that can generate more sales and profits on the Wii.

On whether there could be more layoffs, mergers, buyouts, etc....

The economic recession has given most, if not all, companies a haircut in terms of their market valuation, and, because of that, many publishers, developers and studios can be picked up at bargain basement prices.
Unfortunately, this scenario is a Catch-22 because the same force -- the recession -- that has made acquisitions a great value, has also forced publishers and media conglomerates to be more defensive and less aggressive with acquiring new assets.

In terms of layoffs, I believe we have seen the worst of it; most of the big publishers, whose new financial year have begun or are about to, have already announced their restructuring plans for the next six months.
That is not to say layoffs, cutbacks, and studio closings won't occur; these events happen even in the best of times.
Do you have a business-related question about the video game industry that you would like to suggest for discussion in Analyze This? Are you a professional analyst and would like to take part in this column? Email [email protected]