[They are the professional analysts whose job it is to research, keep track of, advise their clients, and opine to the media about the gaming business. Analyze This cuts right to the chase: Rather than reporting on a subject, and throwing in quotes by analysts to support or refute a point,
Gamasutra offers up a timely question pertaining to the business side of the video game industry and simply lets the analysts offer their thoughts directly to you. Each person's opinion is his own and will (probably) not necessarily agree with their fellow colleagues'.]
Since the year began, it's been a worrying topic in business news and on the minds of Americans: recession. Yet it appears that the video game industry has been immune to the effects of an economic slowdown and growing lack of consumer confidence -- or has it? Could, in fact, the industry also be facing an economic downturn sometime later this year?
We asked Nick Williams of OTX, Jesse Divnich of The simExchange, and Ed Barton of Screen Digest:
Do you think the video game industry will be recession-proof this year?
Do you believe, or project, that game consumers will spend less, more, or about the same this year?
How do you think the various game consoles and handhelds will fare in the market throughout this year? Is any one of these platforms going to face sales challenges because of the slowing economy?

---

Nick Williams, OTX Research
The video game business has shown remarkable resiliency to the economic downturn in recent months. However, it would be presumptuous to say that any entertainment industry is 100% recession-proof.
That said, the outlook for 2008 remains strong. There is no sign of the market slowing down in the next couple of months.
During the last 12 months, Wii ownership in the U.S. has more than quadrupled, PS3 ownership has tripled, and Xbox 360 ownership has almost doubled [Source: The NPD Group]. The argument could easily be made that if we weren't on the brink of a recession, the video game industry would be growing at a considerably faster rate.
Thanks in large part to Nintendo's ambitious mass-market strategy, the traditional gamer boundaries have officially been broken. While the expansion of the market beyond hardcore gamers has undoubtedly contributed to the record growth in 2008, these new gamers will likely be the first ones to stop buying games if they need to cut their entertainment budget.
There is a risk that Wii titles could struggle in 2008, especially if the economy continues to slide towards a recession.
Traditional gamers simply will not settle on a mediocre game for $60. Furthermore, gamers will only have a limited budget for titles that require a significant investment in peripherals -- i.e. Rock Band.
In this hot new space, only the strongest will survive. Wii Fit, LittleBigPlanet, Spore, GTA IV and Fable 2 are just a few of the titles that are expected to raise the proverbial bar in 2008.
To counter the effects of the economic downturn, many gamers will sell or trade-in their old game collections. GameStop is the clear market leader in this space, and is poised to benefit.
---

Jesse Divnich, The simExchange
Education, energy, milk, Mario and health care -- what doesn't belong here? I don't believe any leisurely business can be considered "recession proof." But [if] one could mask itself as being recession proof, the video game industry [could] be one.
During these times, consumers decrease what they allocate to entertainment activities. That does not mean they completely cut out such a budget; they simply scale back.
Movies, music, theme parks, vacations and restaurants are some of the activities consumers will likely scale back on, before they cut out their video game budget, especially in the core video game sector. (Note that the "core video game market" is not the same as the "hardcore" video game market.)
Of course, there are going to be those who do scale back on their video game budget. Fortunately, those that do either contribute their entire entertainment budget to video games or contribute the least amount. Those two groups likely represent maybe 20% of the market; the other 80% will not [scale back].
We can assume which sectors within the gaming industry will likely be affected. For the extreme hardcore gamers, they will likely cut out spending on games that they never had strong interests in. On the other extreme, the ultra-casual gamer will likely cut out video game spending altogether.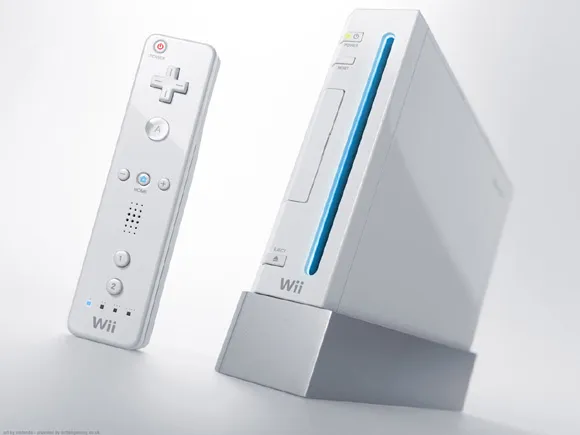 Since demand for the Wii far exceeds supply, [sales] could drop by 10% in the next few months, and it would not make a dent in Nintendo's revenue stream. We don't know how strong Wii demand is -- we just know it's more than what they can supply.
The DS is a different situation, as it is the cheapest among all the video game hardware. Although I suspect that a recession would decrease demand for the DS, the extent of which it does will likely not be noticeable.
For 2008, the video game industry will still see growth. As more consumers purchase next-generation systems, the average price per game sold will increase. Factoring in the strong 2008 release schedule, we will likely see a double-digit percent increase for software sales. For hardware sales, we are looking at a possible flat 2008, given that we expect next-generation hardware price drops in the coming months -- before June.
To sum it up, consumers are likely to cut out other expenditures in their budget before cutting what they allocate to video games. Of course, the video game industry will not be immune to an economic recession, but because of its explosive growth, the effects of a recession will likely go unseen. A recession to the video game industry is equivalent to hurling rocks at an oncoming train.
---

Ed Barton, Screen Digest
Recent history demonstrates that the video games industry is largely recession-proof. During recessions, people tighten belts and go out less. Video games offer a good value source of entertainment.
Of greater importance to industry growth is the hardware cycle and games release volume and pipeline rather than the wider economic environment.
This was amply demonstrated during the last severe recession in the early 90's and at the beginning of this century when the industry effortlessly and gracefully expanded despite economic recession.
The video games market in the UK certainly wasn't dampened by the more severe recession in the early 90's, and expanded on the back of the success of Sega's Mega Drive and the SNES.
A quarter of a million sales of Sonic the Hedgehog 2 in 1992 and a further quarter of a million sales of Donkey Kong Country a couple of years later attest to the robustness of the industry during periods of wider economic malaise.

Overall, we remain largely positive regarding current-generation consoles and handhelds.
Do "hardcore" gamers have mortgages or huge food and utilities bills? On the whole, the answer is "no." Some of their parents might, but the 16-to-25 age group will find the cash for gaming. Although the hardcore represent a small percentage of all video games consumers, their purchasing power and frequency should not be underestimated.
For most committed gamers, buying the latest version of their favorite game is not a discretionary purchase; it is a mandatory purchase and will not be delayed until the price drops, they have more available income, or substituted for a cheaper, alternative form of entertainment.
[Got a business-related question concerning the games industry that you would like to suggest for discussion in Analyze This? Are you a professional analyst and would like to take part in this column? Email [email protected]]