They are the professional analysts whose day job it is to research, follow, advise their clients, and opine to the media about the gaming business. In this monthly column, Gamasutra offers up a timely question pertaining to the business side of the video game industry and let the analysts offer their thoughts directly to you. Their opinions are their own and will (probably) not necessarily agree with one another.
In the latest of what we hope will be a regular monthly column, "Analyze This" cuts right to the chase: Rather than reporting on a subject, and throwing in quotes by analysts to support or refute a point, we'll present a topical question and let the analysts themselves offer their thoughts.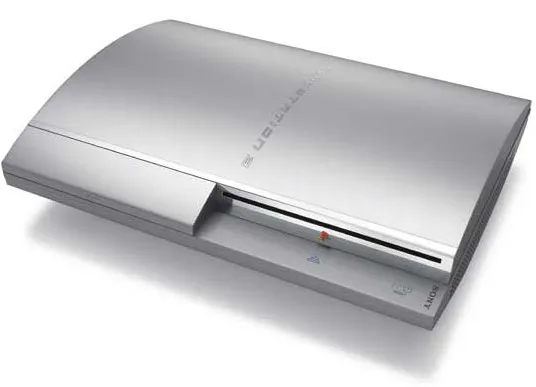 Question: Everybody already knows about the positive buzz that Nintendo and Microsoft had at E3 2006, but what were some of the other, perhaps under-reported, things that you noticed at E3 -- good or bad? And speaking of bad, how bad do you think things are for Sony and its PS3? How critical is it for a company to have a good showing at E3?

David Mercer, Strategy Analytics: "E3 clearly demonstrated the scale of the threat to Sony's decade-long dominance. The PS3 is a long-term project that will be central to Sony's strategy for the next ten years, but there is a real risk that it will get off to a slow start and then struggle to recover.
"In spite of the higher than expected price points, we still expect the PS3 to be in high demand from early adopters at launch. But Sony must put more effort into differentiating its games from those of rival platforms, both in terms of original compelling titles as well as overall quality. Otherwise, later adopters will not be persuaded that the PS3 has anything more to offer. Sony must clearly also address its relative weakness in online, where Microsoft has a substantial lead.
"E3 clearly has an impact on market sentiment. Because of the industry's close relationship with its core end user customers, this can have an effect on the sales performance of a game or system. But it is by no means the most important factor: Sales performance is ultimately determined by the quality of the product and its marketing."

David Cole, DFC Intelligence: "The thing that stood out at E3 was how subdued it was compared to previous years. Of course, it was a 'transition year,' and it was all supposed to be about hardware. So many of the products had release dates 'TBA' or 2007. It very much seemed like an industry [in] waiting.
"Sony seemed to lack confidence in their direction, especially when it comes to price and the two [version] approach for the PS3. Sony really needs to do a better job of both projecting confidence and explaining their overall strategy. The industry looks to Sony as the leader, and if Sony seems to be faltering it has a ripple effect for all software publishers and developers.
"E3 really isn't that important. The buying public pays little to no attention to the news coming out of E3. It is at best a 'dress rehearsal for the big show that fall.' Sony stumbled out of the gate for both the PS One and PS2 launches. Microsoft had poor initial showings for the Xbox. The only time it matters is when a poor showing at E3 is indicative of what is going to be a poor product. If a company gets its act together between E3 and product launch, all is forgiven."

Mike Wolf, ABI Research: "I think the industry is realizing that graphics improvement is nice, but as an industry we need something more. The differences from generation to generation are getting less noticeable, as you can only make water or facial expressions more realistic until gamers start asking for something new for the $60 they are asked to pay for a title, and we may be at that point. Nintendo's showing was a clear effort at innovation.
"PC gaming showed new life at the show. The traffic at Blizzard's booth was a sign of what is happening in this market, which is further underscored by their phenomenal subscriber growth. Casual games are getting more attention, which is good news for PC gaming. However, this has as much to do with the fact they are crossing over to consoles as with the strength of casual gaming on the PC, which is still a much smaller market overall. That said, I am seeing an increasing consensus among casual game publishers that the overall strong online ad market is lifting their business.
"Sony obviously believes the first six-month production of PS3s will sell out due to pent-up demand, and they are correct. However, there is a real question as to whether demand will be sustainable after that with the current prices. Blu-Ray is nice, but it may not be the instant market clincher many are predicting. I think most [audio/video] enthusiasts are more likely to buy a stand-alone player. A console player is not the type of component true A/V enthusiasts want at the center of their home theater setups.
"Further, the two-configuration strategy sent a confusing message. The lack of HDMI on the core PS3 was a disappointment, especially after the company had claimed the console would be 'future-proof.' The company is clearly managing costs with the scaled-down core model. They need a strong launch with near-flawless execution. This means having a working online service at launch with stable online multiplayer gameplay and content download capabilities, and making sure they have strong titles at launch and in the following six months.
"A negative showing [at E3] can be overcome. Game vendors have the rest of the year to grind it out and that is what is most important. E3 is where a lot of opinions are made, but opinions can change and they often do."

Michael Pachter, Wedbush Morgan Securities: "I can't really recall seeing anything that was 'bad' or 'unfortunate,' except for the booth babe ban...
"I don't think things are bad for Sony at all. The press really got this wrong: The 'cheap' version of the PS3 has the same 20GB hard drive and same component HD cable connectors as the 'expensive' Xbox 360. For $499, consumers get something that is essentially comparable to the Xbox 360 plus the ability to play HD movies. We'll see if Toshiba offers a peripheral this Christmas that is cheaper than it's lowest priced HD-DVD player (currently $429) out of affection for Microsoft. I sincerely doubt it.
"So I don't think Sony needs to do anything meaningful. Their mistake was in offering two [versions]. They probably wanted to offer only the $499 version, but decided that people buying a PS3 to play movies might want the HDMI cable. They should have held off on announcing the more expensive [PS3] until holiday, and marketed only to videophiles.
"E3 is generally beneficial for generating good press, regardless of showing. A good showing creates mindshare among consumers. My mom now knows that Sony is launching a console, and she knew about the 360 last year. She would not have known but for the hype surrounding E3."
Got a business-related question concerning the games industry that you would like to suggest for discussion in Analyze This? Are you a professional analyst who covers the market and would like to take part in this column? Feel free to send an email to [email protected].