They are the professional analysts whose job it is to research, keep track of, advise their clients, and opine to the media about the gaming business. Analyze This cuts right to the chase: Rather than reporting on a subject, and throwing in quotes by analysts to support or refute a point, Gamasutra offers up a timely question pertaining to the business side of the video game industry and simply lets the analysts offer their thoughts directly to you. Each person's opinion is his own and will (probably) not necessarily agree with their fellow colleagues'.
We are approaching a year since all three of the current generation consoles have been battling it out in the market. We wanted to hear how the analysts generally feel about what has been going on with the Wii, Xbox 360 and PS3... summing up a "progress report" for each console, thus far, as the industry heads into the holiday season.
So we asked Nick Williams of GamerMetrics, Michael Pachter of Wedbush Morgan Securities, and David Cole of DFC Intelligence:
The Wii -- it's still damn hard for shoppers to find on store shelves. How do you feel about the way Nintendo has been handling the supply of it? What do you think about its game selection up to this point?
The Xbox 360 has enjoyed success and good publicity with hits like BioShock and Halo 3. But family-friendly titles like Viva Pinata haven't been smash hits, and there remain ongoing quality control issues with units overheating (i.e. the infamous "Red Ring of Death"). Plus, the console is still having a rough go in the Asian market.
Finally, there is the PS3: the system's skeptics have claimed that not much has happened with it this year, in terms of sales or must-have titles, and critics have charged that there does not seem to be much excitement going on with the platform right now. Do you agree or disagree?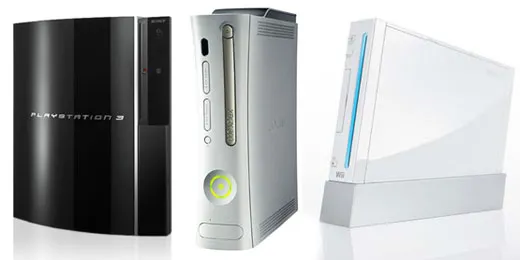 ---
On the Wii's progress so far: Nintendo is working with multiple suppliers to boost production for the holiday season, but the expected demand increase during the next few months means consumers are going to have to be savvy with their shopping tactics. Don't expect to be able to walk into a Best Buy on Black Friday and see stacks of Wiis lying around. From a profitability standpoint, Nintendo has passed with flying colors, and is the only console manufacturer actually making money on its console -- $50 per unit in the U.S..
Up until now, software selection has been adequate, but we continue to be concerned with the lack of must-have third-party titles targeting the mass-market audience. The average Wii owner in the U.S. has only purchased 2.8 titles, which is significantly lower than the Xbox 360 owner (5.5 titles) and more surprisingly, the PlayStation 3 owner (3.0). Nintendo continues to hold the key to driving software sales for the Wii. The five best selling Nintendo titles to date are all home-grown franchises, as are the three most anticipated upcoming Wii titles: Super Mario Galaxy, Super Smash Bros. Brawl, and Mario Kart.
On the Xbox 360's progress so far: First-person shooters, most notably Halo, have been the cornerstone of the Xbox 360's success. So it should come as no surprise that Microsoft has struggled in the casual gaming arena. That said, I think the industry should be careful about the use of the phrase "casual gamer." The casual gamer that Nintendo is going after -- soccer moms, older gamers -- is not the same as the casual gamer that helped propel the PS2 to break 100 million units. Instead of taking Nintendo's approach, Microsoft is looking to marginalize the areas where Sony was so successful with the PS2, in the hopes that it can make PlayStation loyalists cross the fence to the Xbox.
To this end, Microsoft has done a great job of securing key third-party partnerships as well as offering quality first-party content. It has also trumped Sony and Nintendo in the online space, which could prove to be a valuable asset heading into 2008. Internationally, Microsoft has had a tough time getting through to the Japanese consumer, and I expect it will look to Europe as the region with the largest potential growth.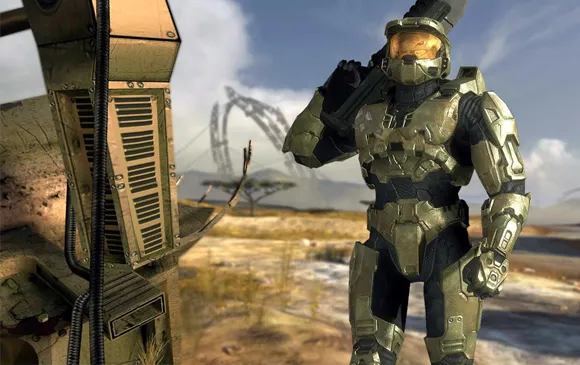 Microsoft's FPS powerhouse Halo 3

On the PS3's progress so far: It has been a tough year for PlayStation fans. Gamers are still waiting for the killer app for the PlayStation 3, and it doesn't look like that will come until 2008. Sony will be looking to put 2007 behind them and focus on potential console defining titles like Metal Gear Solid 4: Guns of the Patriots, Killzone 2, and Gran Turismo 5, as well as fine-tuning the PlayStation Home service.
Moving forward, the battle between Blu-ray and HD-DVD will continue to have a greater impact on console sell-through rates. Top retailer Target [is] moving forward with plans to expand their Blu-ray disc shelf space in time for the Holiday 2007 buying season.
---

[Michael Pachter, Wedbush Morgan Securities]
On the Wii's progress so far: So far, Nintendo has handled supply fairly well. They could not have anticipated at launch that the Wii would sell more than the PS3 and 360 combined, and I think it was prudent to grow their production capacity based upon a sell-through plan, even though actual demand exceeded that plan. At the outset, they also committed to send a disproportionate share of production to Japan, and once demand there was satisfied, they apparently diverted supply to the U.S.
I would imagine that we're near balance in all territories now, as you can occasionally find a Wii on the shelf at GameStop, and can usually get one on Sunday mornings at Target. The game selection is still limited to a good -- but so far pretty average -- set of Nintendo products and a small handful of third-party games. That small handful will be much larger this holiday, and I think we'll see some surprise winners for the third-parties.
On the Xbox 360's progress so far: The 360 team has done a phenomenal job with Xbox Live Arcade, and there are several great casual games offered there. The problem with the 360 to date is its laser focus on the hardcore gamer, and the price point remains a bit out of reach of the mass market. Once the 360 is below $299, I think you'll see greater mass market acceptance. There is a ton of casual third-party content coming, like SpongeBob, WWE, Simpsons Movie, etc., and I think you'll see sales pick up year-over-year this holiday.
The overheating issues appear behind them, and it is pretty clear to me that newly purchased 360s will not have that problem. They are doing fine in Europe, but not as well in Japan. I think that they're going to continue to have a tough time in Japan, but not for lack of trying, as they have continued to sign up games like Blue Dragon to drive sales.
On the PS3's progress so far: It looks like Sony has decided to focus heavily on 2008. They have a bunch of phenomenal titles coming out, many of them exclusive: Killzone, Little Big Planet, Gran Turismo and Metal Gear Solid. The box is still too high priced for most people, but I think the company intends to use the proceeds from its upcoming IPO of [their] financial services business to fund "losses" from both the consumer electronics and gaming divisions.
These losses can only persist if Sony decides to sell [PS3] consoles and Blu-ray players below cost. I think that it's logical to conclude that they intend to do so, and would guess that a PS3 costs around $550 to make right now. If they come down by $50 by early next year, they will likely cut the price again to $399, and may be in a position to cut again to $299 later in the year. I think that we have to write off 2007 for Sony, but we should acknowledge that their lineup in the first half of 2008 is better than any in recent memory, and should again start to drive console sales.
PS3 exclusive Little Big Planet
I can't say enough positive things about Little Big Planet, by the way. There were looks of delight on the faces of the people playing it and the people watching it in Tokyo. It looks like a genre-defining game [with] the potential to move consoles.
---

[David Cole, DFC Intelligence]
On the Wii's progress so far: The Wii demand clearly exceeded expectations, and shortages are definitely a better problem to have than excess inventory because of lack of demand. You can't just turn manufacturing on and off like a water faucet. There are so many components in the supply chain that it can take months to increase production. At the same time, you don't want to over-increase production, in case things cool off. So I have no problems with the way Nintendo has handled a complicated supply issue.
As for the game selection: When you actually look at the Wii lineup, there is not much that jumps out... Zelda and Metroid, but those were available for the GameCube. I had someone ask me the other day: "Okay, I bought a Wii and played Wii Sports -- now what?"
However, you don't expect a great deal in the first year [of a new console platform] in terms of software. Clearly, the lineup will be getting much better in late 2007 -- Mario, Super Smash Bros. -- and especially 2008. Nintendo is in a good position, because the Wii has done so well before the big software products hit.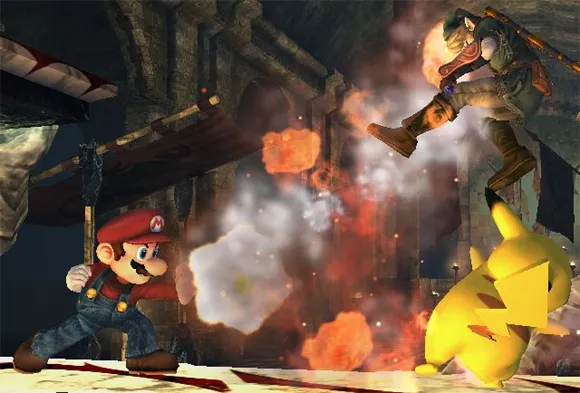 Nintendo's multiplayer Wii fighter, Super Smash Bros. Brawl

On the Xbox 360's progress so far: Well, you pretty much said it all. Is the Xbox 360's main purpose [to be] the system of choice for shooter fans? That would be a nice niche, but probably put them well behind the Wii and PS3.
Right now, the Xbox 360 has the largest, most diversified software lineup. However, if they don't quickly take advantage of that fact and build an installed base beyond U.S. FPS fans, the competition will catch up fast on the software front. This holiday season and early 2008 are critical for the Xbox 360.
On the PS3's progress so far: Agree. With the PS3, we have said it could be a system that really will not start to catch legs until 2009. However, we have also said that come 2011/2012 we could have a situation where the Wii has sold more overall units, but current software sales are higher for the PS3. I think the competition forced the PS3 to market a little earlier than SCE would have liked.
Got a business-related question concerning the games industry that you would like to suggest for discussion in Analyze This? Are you a professional analyst and would like to take part in this column? Email [email protected].