[Last month, Gamasutra spoke to three major proponents of outsourcing to discover the case for outsourcing. This time around, three different flavors of outsourcers -- Production Road, Virtuos, and Darkside Game Studios -- discuss what differentiates each of the relatively young companies from each other.]
Despite popular suspicions, if outsourcing is causing job losses at western development studios, that is no one's intention.
At least not according to Andy Cheren, president of LA-based Production Road, a new brand of outsource project management company that is taking advantage of the growth in convergence among videogames, movies, and other digital media.
"Not one client has ever told me that their intent is to save money by cutting jobs," Cheren maintains. "Developers who outsource are doing it to get more on the screen, to spend money appropriately to make the game the best they can possibly make it, and to take some of the pressure off of their core team's functionality."
As an example, he cites a Southern California-based first-party developer of a major publisher with its staff of 120. "They don't want to grow larger than that," Cheren says, "which means that if you ask them to do multiple iterations of both of their next-gen console IPs simultaneously for multiple SKUs, something is going to break. But if a developer's management supports its team leads by embracing the outsourcing model, they will be better able to polish and enhance their projects, they won't become overworked, and their quality of life will improve."
Cheren, a founding owner of recruitment firm Digital Artist Management, helped launch Production Road just 19 months ago as a sister company to DAM.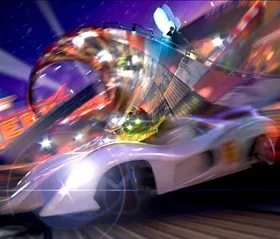 He describes the firm as "a global production company that offers services and development capabilities to clients in all sorts of new media entertainment." In fact, its first project had nothing to do with games; it involved the car modeling and texturing on the Warner Bros. live-action movie Speed Racer.
"Warner Bros. had hired Digital Domain to build the art assets but then they had a capacity issue and weren't able to meet day-and-date delivery," Cheren explains. "They brought us onboard to take on that part of their obligation to Warner Bros. that they knew we could handle through our development team in Korea. In effect, we were able to find an outsource company for an outsource company."
Cheren describes Production Road as a hybrid -- part agent, part packaging company, and part virtual studio. "Our internal team of 10 executive producers, visual effects supervisors, art directors, and technologists act as a clearinghouse. We function as an external project management team that's brought in to use our expertise to solve a specific problem," he adds.
That expertise, says Cheren, stems from DAM's nine years as a recruiting firm, having compiled a Rolodex of thousands of key contacts throughout the industry and having developed intimate relationships with many.
"What we're doing is like recruiting on steroids," he says, "where instead of moving one person to do a job, we're helping move large numbers of teams with highly specific skills, packaging them appropriately, and managing the development based specifically for our clients' needs. For example, if our client requires AI vehicle and physics development, we have teams vetted in our worldwide network that possess previous experience to do the job, and then we make the relationship work."
---
Indeed, making the relationship between the studio and the outsourcer work smoothly is often the highest hurdle in the outsourcing process, says Gilles Langourieux. As founder and CEO of one of the largest outsource companies in the industry, Shanghai-based, four-year-old Virtuos Ltd., he is on the receiving end of all that developers do -- and don't do -- to achieve a good relationship.
While his goal is to take a load off the studio's shoulders, to do that successfully, he says, the studio needs to put in some extra effort in a few key areas.
"Pre-production is a must," he explains. "Every asset to be produced must be clearly identified on an asset list and must be linked to clear specs, references, and samples. There should be no room for interpretation, which means that production documentation needs to be more detailed than if it were for internal use only."
Another potential risk when outsourcing is quality consistency which can be lower, he says, because the developer's art director or lead artist can't walk around the artists' workstations all day long and pinpoint issues in real-time.
One last hurdle occurs when the developer requires the use of its in-house tools and either doesn't supply them or doesn't train the outsourcer in their use.
Given Virtuos' size -- with over 350 staffers in Shanghai and in the recently opened operation in Chengdu, China's fourth largest city -- Langourieux says his company has teamed up with most of the major developers and provided services that focus on art, animation, co-development, programming, and QA. Last year, Virtuos produced 3D art and animation for 13 of the top 20 game companies.
"Let's just say that when you play a leading shooter or a sports title or an MMO or the latest RTS," he says, "you have more than a 50% chance of coming across art that we produced."
His experience has been that while the due diligence process at most of his clients is fairly standard, the extent to which it is carried out is not. Some developers visit Virtuos for a quick one or two hour meet-and-greet visit and run a simple test run on one asset, while others subject Virtuos to full-day audits and several consecutive pilot runs with a different focus each time -- quality, consistency, timely deliveries, and so forth.
Although Virtuos rarely has the opportunity to do the same due diligence on its clients, says Langourieux, it does its best to get a feel for the developer and for the project.
"We rely on the developer's reputation, the meetings we have with them, and the pilot runs which greatly help us assess whether we can be successful working together," he explains. "Sometimes we push back on projects which we don't see as appropriate for offshore outsourcing. If both the complexity and the risk of the project are high -- and it is the first time we're working with that client -- we believe it is our responsibility to propose to the developer that perhaps they ought to start with smaller steps before outsourcing offshore."
---
Naturally, outsource companies feel the same pressures as do developers who outsource -- especially to employ company resources in the most efficient manner possible. But if developers turn to outsource companies to keep their teams trim, who do outsource companies turn to?
At Fort Lauderdale, Florida-based Shadows in Darkness, the six-year-old art outsource company has a unique solution.
Last year, the company -- which is relatively small, with just 20 staffers -- created a separate sister corporation called Darkside Game Studios that is taking on outside programming work, most recently assisting with Civilization Revolution for the PS3. Its goal is to eventually take on full game development.
"It's really a quite clever plan if you think about it," says Hugh Falk, who is president of both companies. "Just as developers are concerned about what to do with their people when they are in between projects, we -- as an outsource company -- have the same concerns. Our solution is to let our people with downtime work on projects for Darkside and vice versa, which is essentially outsourcing to ourselves. It eliminates downtime altogether and allows us to keep quality control in-house. What could be better?"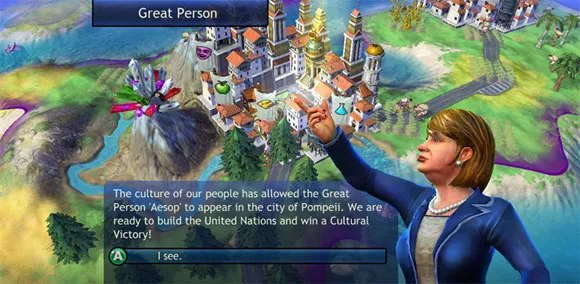 2K Games/Firaxis Games' Civilization Revolution
Not that Shadows in Darkness has much downtime these days; the frail economy seems to be taking care of that. When the U.S. dollar was stronger, most of the industry's outsourcing work went to India, China, and Eastern Europe where rates were relatively inexpensive.
But, says Falk, in an unusual twist, some offshore game developers are now outsourcing to the U.S. "I would say that a good 70% of our clients are now based in countries -- particularly in England, Canada, and Australia -- where outsourcing to the United States makes good economical sense for them," he says.
Also working in favor of Shadows in Darkness, Virtuos, Production Road, and similar companies is that outsourcing is increasingly becoming just good common sense.
"Three or four years ago, finding clients took a lot of cajoling mainly because developers just weren't ready for companies like ours," recalls Falk. "They'd tell us, 'Yeah, we're looking into outsourcing but we haven't really done any.' It was tough to get business. Now it seems like everyone is doing it. There's usually someone in charge of outsourcing at every developer, someone who you can speak to directly, who understands the jargon. They know what they're looking for and it has become a much more streamlined process all around. So our biggest issue is keeping up with the demand as opposed to trying to create demand."