The launch of The Jackbox Party Pack 10 last month marks a milestone for the Chicago-based Jackbox Games, having released a multi-platform party pack containing five games every year since 2014.
But the studio's history stretches further back than just the past decade, all the way back to the 90s when it was known as Jellyvision Games, a history that Jackbox Games' chief creative officer Allard Laban was a part of.
"I was working for Berkeley Systems, which was famous for doing After Dark screensavers, but we worked with Jellyvision to publish a CD-ROM game based on…a HyperCard stack they had created, and I was the original art director on that title," he tells us.
This was the first version of You Don't Know Jack, which later became one of the five games included in the inaugural Jackbox Party Pack. It was also the beginning of Laban's long, beautiful relationship with Jellyvision that'd eventually help the company evolve into Jackbox Games.
From Jellyvision to Jackbox Games
Laban didn't initially make the jump from Berkeley Systems to Jellyvision however. He left the former company to work at Disney. "I was a producer on Who Wants to Be a Millionaire, so we did a CD-ROM version of that game [in North America], and I hired Jellyvision to write and produce it," he explains.
It was after that game he decided to work solely with his recurrent creative partners. "I had so much fun working with Jellyvision again that I quit Disney and moved to Chicago."
That move came in 2000 as the sixth console generation was arriving, which not only saw a graphical and technical leap in consoles on par with PC but also what he and the studio described as "the dark at the end of the tunnel" for casual games.
A huge drop in revenue led to significant layoffs, reducing the studio from 75 to just six people, and a need to reinvent itself. This resulted in the creation of The Jellyvision Lab, which repurposed the company's existing voice-driven interactive pipeline into business software that helped people with selecting medical benefits.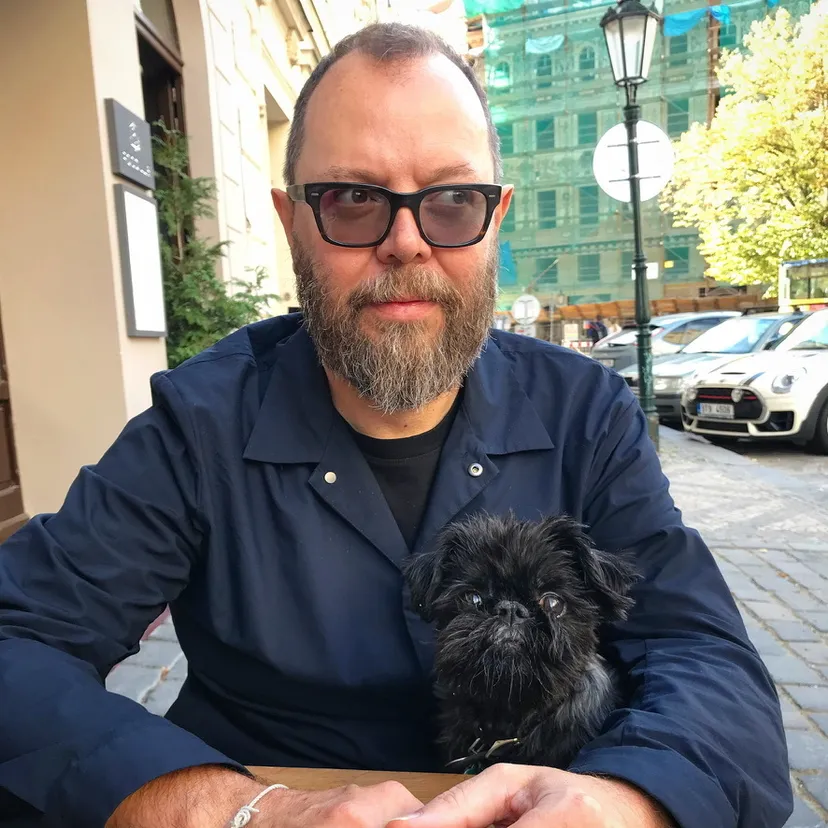 The casual game marketplace rebounded in the era of the Nintendo Wii, as families and large groups gathered around the TV to play games together again. It felt like an opportunity for Jellyvision Games as an entity to come back. This initially took the form a few work-for-hire projects as well as a deal with THQ that saw new editions of You Don't Know Jack released for the Wii and its contemporary platforms in 2011. An effort to create a Facebook-optimized version of the game proved to be disastrous. "That almost killed us for good," says Laban. "It's unlike Farmville or any kind of puzzle game because you need content to keep it alive, so it was really expensive and time-consuming to keep this game going."
It would take the emergence of other technological trends for the company to find the Party Pack format that would serve as its business model for the next decade under the rebranded name of Jackbox Games.
To stay relevant, party games had to take advantage of technology trends
The first was the smartphone. The potential for making games that used phones as controllers was so strong, it led Jackbox Games to work with the makers of the Ouya that so that players could use their phone as a controller while playing games on the ill-fated console.
"I think the phone for us was kind of the critical piece," Laban explains. "You go to a bar or party and everyone's kind of staring at their phone to begin with, so it's kind of ironic that we're kind of encouraging people to look at their phone more, but in this way, it was actually bringing people together. We are all using our phones to play together. That was a new feeling that really resonated with everyone."
Another crucial element was the dawn of streaming on Twitch, which was intrinsic to how Jackbox Games found its new audience. "I remember there was a conversation, like, 'have you seen this Twitch thing and what people are doing on there?'," Laban recalls. "We noticed sales were starting to climb, because streamers realized a Jackbox game is a great way to reach out to your community, opening it up for people to vote on things, and to play along."
"I always think of our Twitch users and broadcasters as almost like our salespeople. They're the people who are showing how to play it, how to have fun with it. We couldn't have done it without them."
What's next for Jackbox Games?
After building the model of an annual premium party pack that supports both smartphones and Twitch streamers, Laban says Jackbox Games isn't about to rest on its laurels. He said that the company doesn't necessarily have any drastic plans for its future, but wants to be smart with what it's already doing.
To give one example, the pandemic led the team to take more consideration into how they playtest and prototype, including paper and pencil testing. "A big part of our playtesting is still to play in the same room, but we've also really taken advantage of all these really great whiteboard apps out there like Mural and Jam board, it's really made us think more about Zoom culture and this idea of being together but separate," he says.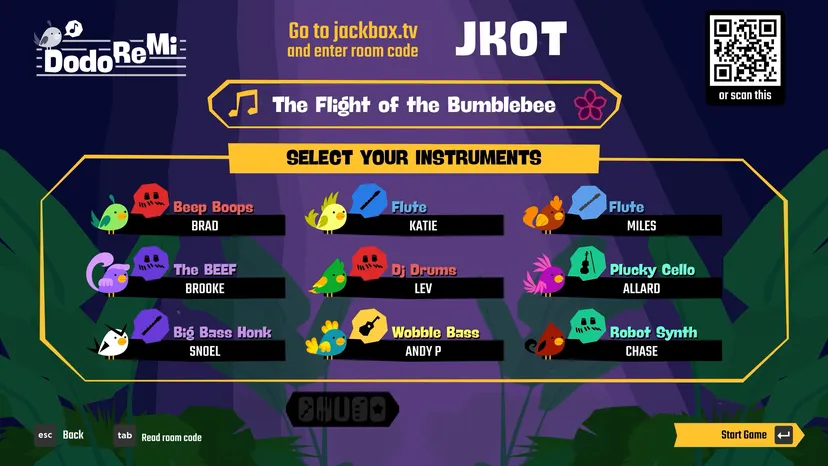 As a company that took advantage of emerging technological trends to successful effect, are there any other current trends, such as VR or AR, that Jackbox Games is also exploring? While there have been conversations with other people about VR, Laban clarifies that they are still a relatively small team, though he does say the company is cooking up "something" that won't be just another Jackbox Party Pack.
"We've got the intention to expand what it means to bring people together to play, and bringing people together to play is really our company mission," he explains. "Does that mean it all has to be a party pack? Not necessarily, right? We're kind of in the background developing different types of pipelines to come up with different types of games."
"You'll see something different from us in the next couple of years—things that are adjacent to party packs potentially. We are being a little bit more introspective and thinking about the next 10 years. And 10 years goes by real fast!"
This story has been updated to remove a reference to Jellyvision Games and Jackbox Games' current relationship.