INTRODUCTION
Gamers want to give back. There is no denying that. By purchasing bundles via Humble Bundle (pay what you want and help charity), participating in Game-a-thons like Extra Life and supporting causes through purchasing virtual goods in-game, playing games can be a way for millions of gamers to give back and make a difference.
However, incorporating a charity or fundraiser in a game can be challenging, with several new variables to be considered. How can a game studio create a true-shared value opportunity to generate the biggest social impact whilst also having an impact on business objectives?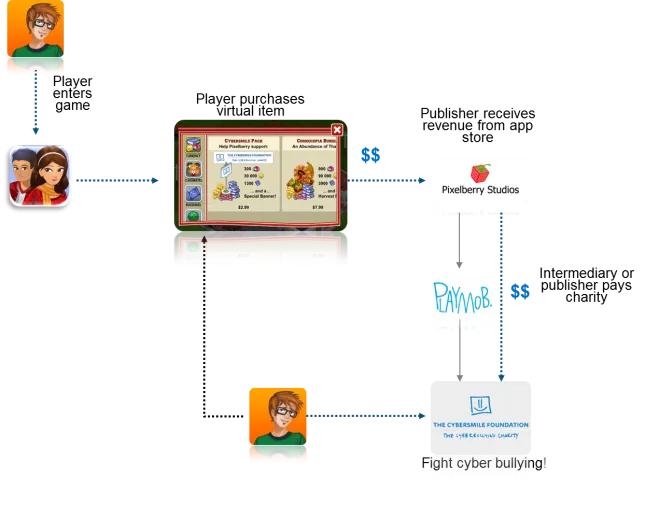 Fear not, as this post has been created for readers to make sense of the endless possibilities in-game fundraisers present. For those looking for more detailed information, check out our comprehensive Guide To In-game Cause Marketing. In the meantime, what follows are two examples of in-game campaigns – The Sims Social (Electronic Arts) and High School Story (Pixelberry) – to provide a sense of what works. These campaigns succeeded, but how? Let's find out.
HIGH SCHOOL STORY
The first part of the fundraising process involves picking a cause that you are passionate about and is ideally aligned with the player demographics, the genre of the game and what cause the development and production team care about.
In the case of Pixelberry and its High School Story mobile game, the Pixelberry CEO wanted to choose a cause that his team was also passionate about. After settling on cyberbullying, he started his quest for the right charity. Working with Playmob, Pixelberry was connected with Cybersmile, an organization dedicated to fighting cyberbullying. It was a perfect fit. The Pixelberry team shares the same passion to end cyberbullying, so the two companies partnered and launched a campaign together in less than eight weeks.
Pixelberry created a mix of premium content including a charity pack of consumable items and Cybersmile branded t-shirts which are worn proudly by your character to show your support for the cause. The Cybersmile pack was priced competitively at $2.99 and subsequently became one of the most popular items in the game. Also, Pixelberry built the cause message into the game play by including quests which educated players about cyberbullying and gave them the opportunity to help a non-player character called Hope which increased player engagement.
Now it was up to gamers to decide if they liked this campaign too.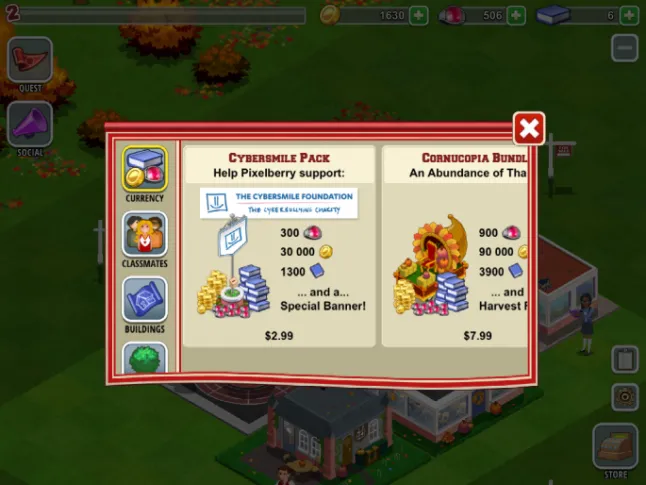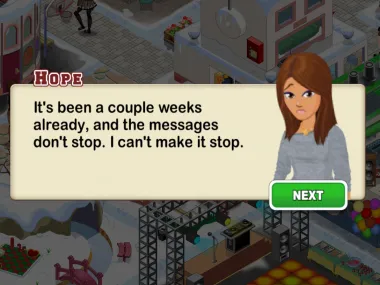 THE SIMS SOCIAL
Our first major fundraising effort was a campaign with Electronic Arts in their game The Sims Social. Electronic Arts partnered with the World Wildlife Fund ("WWF") to help protect endangered giant panda's in China. To support the cause, a beautiful giant panda was added to the game, performing interactions such as eating, climbing and sleeping on bamboo. Electronic Arts did a great job of promoting the fundraiser in-game using pop-ups with a charitable call-to-action. Their virtual panda was also competitively priced to similar virtual items and the campaign also coincided with their Chinese New Year Theme which it was cross-promoted with. So what did the players think? You can see below in the impact section.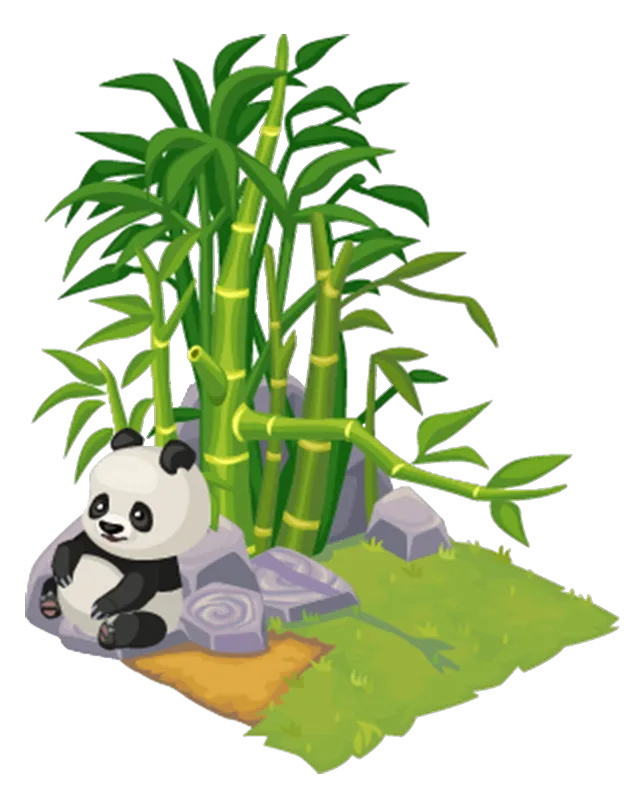 IMPACT
Now it is time to see how everybody did.
High School Story
The impact that Pixelberry has made on fighting cyberbullying cannot be understated:
The campaign has generated more than $310,000 to date.
There has been a meaningful impact on monetization and brand awareness. Net revenue in the game was up 16% days during the first thirty days of the campaign.
Daily Average Users increased by 16% and Daily Average Revenue Per User rose by 18% during the first 30 days of the campaign.
Facebook "Likes" increased 30% during the first 30 days of the campaign.
The campaign has helped to attract more than 10,000 new subscribers/members to Cybersmile
More than 2,500 victims have been counseled on the cyber-bullying helpline, assisting to prevent self-harming and suicide.
Due to the campaign, traffic to the Cybersmile services and advice sections of their website has increased over 36%.
Downloads of educational and information resources on the Cybersmile website have increased by over 20%
The in-game quest "Hope's Story," made a double impact both increasing player engagement whilst educating over 2,500,000 players about cyberbullying and where to go to get help.
The campaign, which was initially scheduled to run for 6 weeks, has been running for close to 6 months and still going strong. Stay tuned for what Pixelberry has planned in the summer for High School Story in conjunction with Cybersmile!
The Sims Social
The Sims Social campaign on Facebook was effective at renewing interest in the game and created positive brand perception for the title and the company. During the campaign the panda was the most popular virtual item and there was a flurry of interest on social media sites and from the press.
The money raised in the Sims Social, went towards creating a giant Panda Conservation Network for 3 Million Hectares of Habitat as well as putting in place Giant Panda Friendly Sustainable Forest Management for 7 Critical Forests.
Some other examples of amazing social impact from some of our campaigns have been:
Protecting 31 Giant Pandas in China
Planting more than 3,000 trees in deforested parts of Madagascar
Delivering safe drinking water to more than 1,400 people in India for 10 years and more than 4,000 homeless people in the United States
Providing orphans in Africa with wholesome meals
Offsetting 130 tons of CO2 over four years
LESSONS LEARNED
High School Story and The Sims Social made a significant impact on the causes they were supporting, but it wasn't always easy. The following three components were important lessons learned from these two campaigns:
Virtual items: While The Sims Social Panda fit in well with the general theme of the game, it didn't actually become part of the Pets category in the game. This meant you couldn't train your Panda like you could other animals in the category. Attaching a cause to a virtual item doesn't mean you can offer players less utility.
Working with charities: In the case of High School Story, Pixelberry wanted to choose a cause that their team was also passionate about. After contacting a few charities in this area, they were either ignored or told they weren't interested. This is not an unusual story, onboarding charities can be quite a challenge!
Coverage: In the case of the Sims Social, the fundraiser was not run in the US and Australia. By including these territories donations would have more than doubled. Also, it requires only a little more effort to launch a campaign on multiple platforms and the extra impact this can have in doing good can be dramatic.
CONCLUSION
Fundraisers can increase the level of engagement, retention and brand perception while helping the world. Now, go forth and make a change. Please join Playmob to reach our goal of raising $1Bn by the end of 2016.
About Playmob:
Playmob enables gamers to give to global causes while playing their favorite games. Our ethos is simple - support a cause through in-game actions.
Playmob connects games companies to more than 50 charities and their platform allows developers and players to rapidly make a positive social impact. Some of our partners include Miniclip, Electronic Arts, Pixelberry, Jagex, Aeria Games, The Leukemia & Lymphoma Society, The World Wildlife Fund, Cybersmile and Oxfam.
For more information please contact [email protected] or visit www.playmob.com