Presented by SIDE - Learn how SIDE can support your next project

Launching a new IP can be daunting.
While developing licensed titles or sequels to other studios' games has its own pressures and expectations, new IPs and debut titles bring with them a need for developers to make their mark – to put out a title that is quintessentially theirs.
For these developers, control over a singular creative vision is key to breathing life into their project, however this often requires going beyond the resources that they have access to. As a result, many work with external creative providers, or outsource companies, to achieve their goals.
In many industries, the word "outsource" may have connotations of relinquishing control, passing work over to a uniform production line, with little to no contact with the people actually working on your project. In an ever-evolving industry, with games often taking 5+ years to produce and creative control being vital, this couldn't be further from the truth for suppliers to the games industry.
This is the case especially for dialogue providers, as voice work is becoming ever more central to games, their reception, and their marketing. One of the most important tools for immersing players in your narrative is strong character voice work, and prominent actors like Troy Baker, Laura Bailey, and Ashly Burch often feature heavily in discussion and promotional materials for games they star in.
More emphasis is being put on in-game performances as a contributor to games' success, meaning that coordination between developers and providers across as much of the process as possible is more important than ever.
With performance capture becoming more demanding, and the majority of developers not having direct access to casting and performance directors, recording booths, editorial equipment or motion capture facilities, creative providers fill a need that may otherwise go unfulfilled.
When working with a creative provider, it's important to bear a few key points in mind, which we've unpicked in this article. To help us do that, we recently spoke to Tobias Weber, Narrative Lead at Deep Silver FISHLABS, on his experience of working with an external dialogue provider for their highly anticipated upcoming space combat title CHORUS.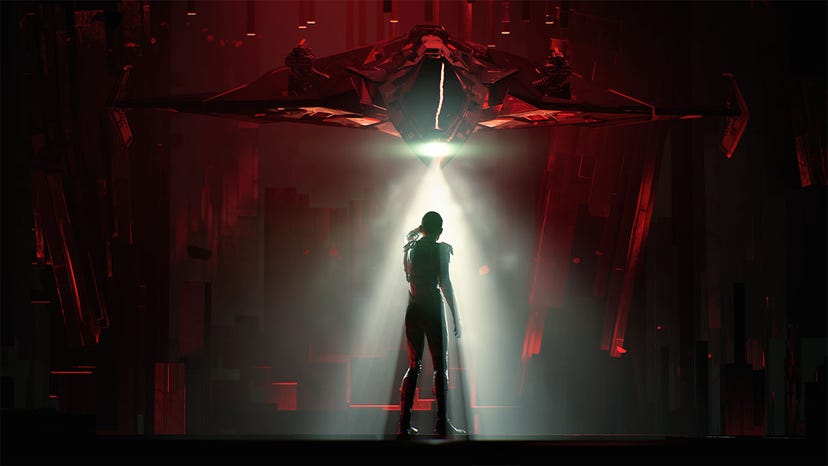 Historically, Deep Silver FISHLABS has primarily worked on mobile games, ports, and remasters. However, the studio has now transitioned to operating as a premium multi-platform developer, with CHORUS being their first original IP on consoles. With this step in a new direction for the studio, Deep Silver FISHLABS worked with SIDE on the performance direction, studio recording and editorial services for CHORUS' dialogue, including utilizing a head-mounted camera (HMC) setup for facial capture.
External providers exist to support and enhance your work
For many people in the industry, seeing our names in a game's credits can be one of the proudest moments of our careers. It represents our achievement as part of a team that has dedicated itself to crafting the best gaming experience possible.
For teams either launching their debut title or working on a new IP for the first time, outsourcing work can be a tough decision. However, external support here can be invaluable, and the right partner can in fact open new pathways to creativity. In the case of dialogue providers, giving developers direct access to the actors starring in their games can help shape their ongoing creative process and offer new opportunities for collaboration. Tobias shared his experience of working on recording sessions:
"We had as much control as we could have wished for with an external partner. We were part of every recording session and quickly found rapport with our excellent voice director, Mark Healy. This way, recording felt more like a genuine team effort than an outsourced contract. So, our team could entirely focus on making the lines shine with the actors… SIDE supported us in this approach at every step of the voice production."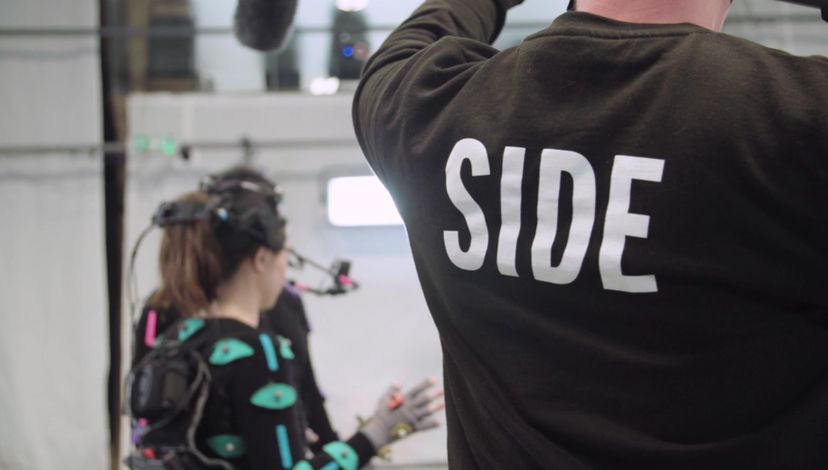 Collaborating with an external vendor also provides one of the most precious game development resources – time. While we can boil down outsource services to single terms – dialogue, art, QA etc, each one is made up of dozens of different moving parts working together to realize one part of the dev process. A service provider can encompass all of these parts in a single package, if so desired, and many will be able to scale their offering according to your needs.

A dialogue provider may offer a range of services covering casting, studio recording, directing, localization, editorial and mastering, and any combination thereof according to the client's needs. This can take a huge amount of pressure off developers, letting them devote more effort towards other areas of game creation:
"Working with an outsourcer lets us keep our full attention on all the highly integrated parts that need a tightly knit development team. And this gained focus isn't limited to development only but benefits all production and management aspects. With SIDE, we had a single point of contact who took over a lot of managerial work, helping us to reduce our production complexity."
Working with a provider can help nurture your studio's talent pool
As games have gotten more complex, with increasingly specific development requirements, hiring for single projects has become more common. While this model suits some developers and studios alike, many are looking for greater stability. Using an external company to support creative projects and fill holes that may otherwise be occupied by relatively short-term hires allows developers to hire with a longer term contract in mind, building out a development team to last. As Tobias relays:
"Working with a separate creative provider allowed us more flexibility for our team size. At FISHLABS, we attach great importance to stable teams, and we don't hire only for the needs of a specific project phase. Instead, we want every team member to stay a part of the family. Yet, distinct production stages, like voice recordings, need more specialized skill sets and capacities. External parties helped us manage these peaks while keeping our teams intact, even after the end of a project."
As a provider who encapsulates every step of the dialogue production process in our services, we have been able to assist developers like FISHLABS in steadily growing their team and preparing for the future, while providing the project-specific skills that they require.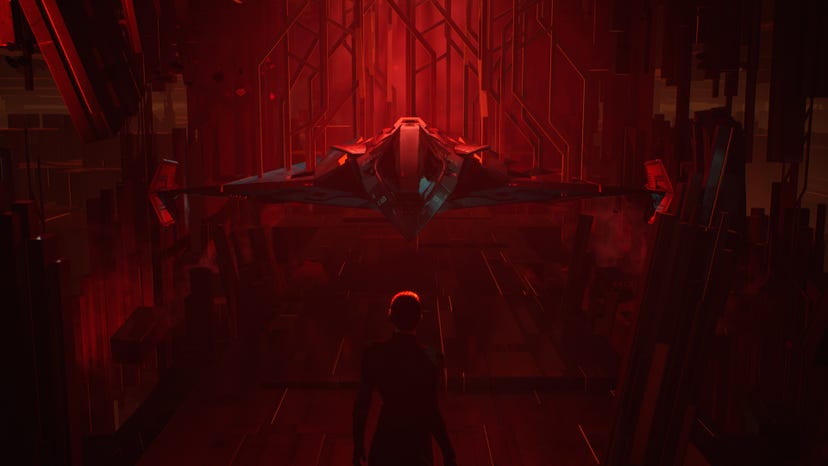 For the best results, involve providers in your creative process as much as possible
When first working with a creative provider, it's important to recognize that they are not a be-all and end-all solution. That notion of the outsource production line may seem attractive as a method for taking pressure off your team, however the best results with creative providers come through regular, open communication.
Games are a labor of love, and can take years to complete. Involving your external providers in this process early on and clearly communicating your ideas to them can help them realize your vision all the better. For many developers who opt to ingrain external providers in their creative process, these teams can become almost an extension of their studio and enhance their creative output rather than hamper it.
"When working on something completely new, it's more essential than ever to collaborate with someone willing and capable to share the game's vision. Outsourcers should become an extension of your team rather than a downstream entity. So, our creative team heavily invested in bringing our partners on board. And this paid off in the long run. If you shy away from this effort and openness, you risk spending a lot of time and energy fixing and integrating deliverables."
Running smaller tests at the outset of the relationship with your vendor can be massively beneficial, as well. With the relationship between developer and provider potentially lasting several years, chemistry meetings and test sessions can ensure that both you and your provider are aligned when it comes to crafting your vision.
We've been fortunate to operate for over 25 years, and in that time have built up strong relationships and trust with developers across the industry. Thanks to the trust placed in us by our partners, we've seen the results that come from the effort and openness which Tobias refers to and shines through in the finished product.
Your provider's methods should be malleable
Games are more diverse than ever, with projects ranging from indie darlings like The Chinese Room's Little Orpheus through to AAA behemoths like Hitman III. A good creative provider recognizes that there is no such thing as a "one size fits all" approach, and each project needs particular care and attention. For dialogue providers, this can range from specific setups, such as recording two actors in the booth at once so they can play off each other or providing actors with props to get into a particular mindset, to going so far as to set up temporary studios around the globe to capture particular dialects.
Being reactive to a developer's needs is key to success as a creative provider. With more powerful gaming hardware, what developers can achieve grows massively in scope and vendors need to be able to evolve in kind. With more complex narrative experiences, the demand for suppliers to offer dialogue solutions like a full body performance capture package has increased, and larger open worlds call for efficient methods of voicing the full population.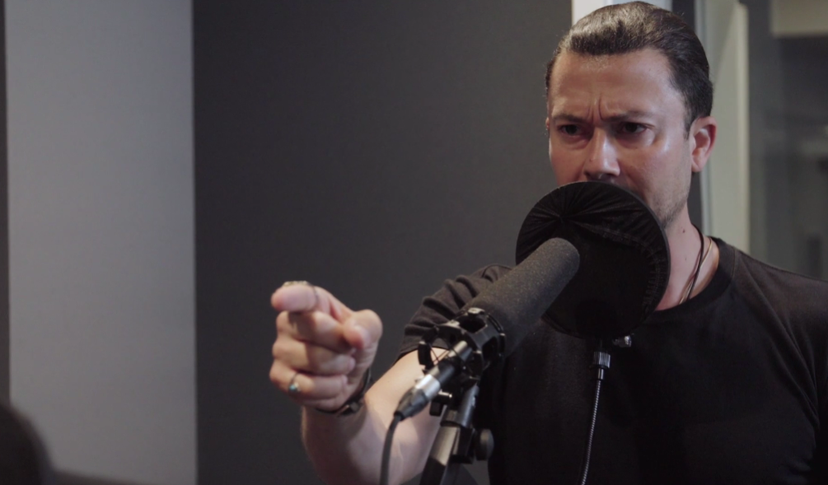 The need to stay reactive to developers' changing needs has felt no clearer than across the past two years:
"The Covid-19 pandemic transformed how we work as teams. Like many other studios, we shifted towards working from home. So, collaborating with external suppliers became less different from our daily "in-house" teamwork.
"This is especially true during the recording sessions with SIDE. We were part of all sessions via video chats that lasted almost the entire workday—for months. It's virtually the same level of communication we had with any other team member. So, it felt close and like one team—despite the distance."
Your game will benefit from the huge range of projects your provider has worked on
As external studios like SIDE are used by such a huge portion of the games industry, we are always working across a multitude of projects, and across more than two decades we have provided dialogue for literally hundreds of games. With those titles ranging so much in scope thanks to the scalability of our services, we have accrued a wealth of experience that we bring into every project.
From helping DICE realize the soundscape of World War I for Battlefield 1 to delicately crafting a realistic marriage for Hazelight's It Takes Two, every game we have supported teaches us something new, which we bring forward into future projects. We're not just staffed by audio experts, but passionate gamers, too, who bring their love of the art form to work and use it to enhance the work we do with our developer partners.
For Tobias and the FISHLABS team, this experience was crucial: "CHORUS is our first original IP on consoles and PC, and it's been our mission to deliver the topmost quality gamers have come to expect. Thus, we were looking for a vendor with years of expertise in voicing AAA games and excellent relationships with top voice talents. With SIDE, we also found a partner who helped us streamline the entire voice recording process."
Working with an external provider can enhance your game significantly, unlocking creative options that may have previously been inaccessible. Developers can reap a range of benefits, including longevity of hires, more resource to focus on the game-making process without losing creative control, and accessing a deep, diverse well of games industry experience in their provider. In the case of debut games and new IPs, this can prove absolutely invaluable.
Keeping the above in mind when selecting and working with a creative provider can help you get the most out of your relationship, and make your new title the best it can be.