This March, Nintendo will lanch My Nintendo, a loyalty program which spans consoles, handhelds, and mobile devices.
The company has set its initial target for sign-ups at 100 million, its president, Tatsumi Kimishima, revealed in its latest investor briefing in Osaka. A translation of the briefing has been published to Nintendo's website, and in it, Kimishima lays out the details of the service clearly.
"We would like to set '100 million My Nintendo members globally' as our initial milestone. Since this number should be considered as a check point, we will make efforts in order to achieve this number at the earliest possible timing," he said.

This is not the first time Kimishima has made bold claims about the potential for My Nintendo.
My Nintendo will offer two kinds of rewards currency -- one aimed at mobile users, and another aimed at those who buy its console games. Both can be cashed in for rewards. The service will also offer personalized discounts and recommendations to players based on their use patterns. Its features will also expand after launch: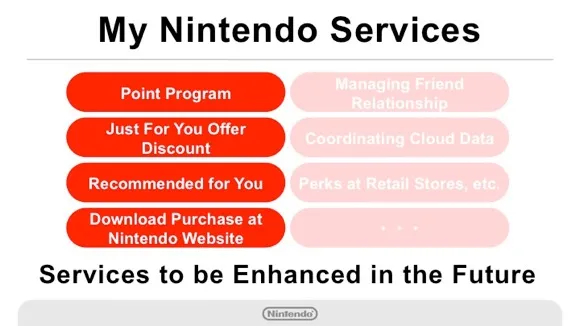 More interestingly, perhaps, is that the service will integrate directly with Nintendo's upcoming smartphone apps, and the company hopes that this will drive registrations for the service in the future.
According to Kimishima, "increasing the number of My Nintendo members will be one of the most important missions" for the company, as it will make it possible to put the company's IP in front of more people via thes service.
"Accordingly, after the release of Miitomo in March, we will steadily release game apps for smart devices," Kimishima said.
Miitomo is Nintendo's first smartphone app and is due to release globally in March; it has been so far met with bewilderment both by many online commentators and the global stock market, which had hoped the company would leverage its popular IP for its initial offering. Kimishima and his predecessor, the late company president Satoru Iwata, have repeatedly promised that the company plans to do just this in the future.
"... when we release smart device apps with our popular IP in the future, we will design them in a way that will encourage consumers to become My Nintendo members," Kimishima said, in the most recent briefing.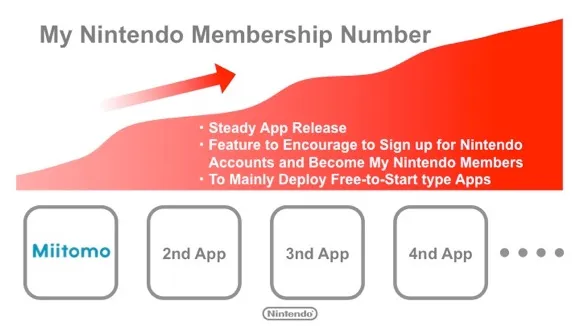 (If you're curious just what Nintendo is up to with Miitomo, by the way, read this analysis of the app.)
Kimishima also reiterated the company's free-to-play plans: "For each app, we will review and select the most appropriate payment system by taking into consideration the nature of each IP. But we are thinking of mainly deploying free-to-start type apps as we hope as many people as possible among hundreds of millions of people all around the world who own smart devices will experience our apps."
Nintendo will launch My Nintendo in 39 countries initially, though notably it's skipping the mobile powerhouses of South Korea and China and focusing on the Americas and Europe outside of Japan.
Miitomo, meanwhile, will launch in 16 countries, in eight languages: Japanese, English, French, German, Italian, Spanish, Dutch, and Russian.