A near-carbon copy of Witch Beam Games' celebrated puzzler Unpacking has been pulled from mobile platforms after briefly topping the App Store download charts.
The freemium title, rather brazenly called Unpacking Master, climbed to the summit of the App Store download charts after launching less than a week ago, passing hugely popular applications like TikTok, Instagram, and more in the process.
Unlike Unpacking, which is a premium title, Unpacking Master employs in-game advertisements that players can remove for a one-time fee of $4.99. According to cached platform listings, the title was published by a Cyprus-based company called SayGames LTD.
Although the imposter has since been axed from both the App Store and Google Play -- at the time of writing, we're unable to download it on either platform -- its emergence and subsequent ascent has caused Unpacking developer Witch Beam a massive headache.
Writing on Twitter, the studio explained it has been inundated with alerts from concerned fans who encountered advertisements for Unpacking Master on social media platforms like TikTok and Instagram, and suggested that intense ad campaign is what allowed the copycat to quickly dominate the charts.
The studio also noted how Unpacking Master was an near 1:1 imitation of Unpacking, sharing screenshots (below) that highlight how the mimic uses practically identical level layouts and items.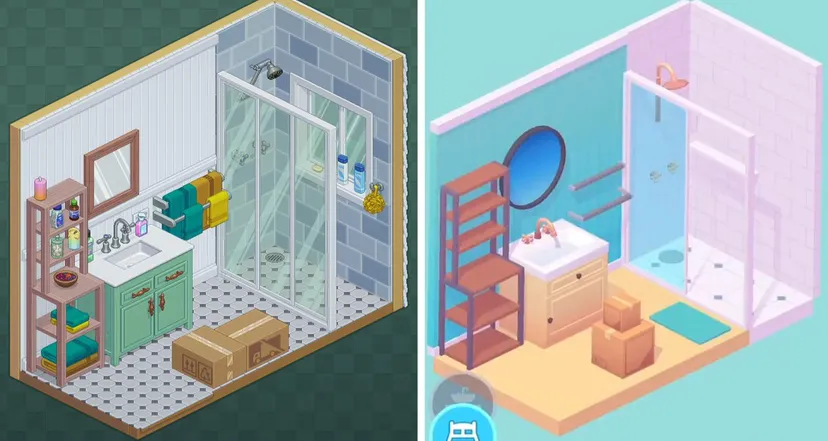 "It's demoralising for a small team like ours to see content we spent literally years planning, refining and handcrafting be hastily reproduced in an opportunistic ad-riddled app a mere 3 months after our launch," wrote the studio.
"We're a tiny indie team and even with the success we have achieved, we still don't have the resources to pursue companies trying to use our game's distinct look and feel to make a quick buck. We have to rely on storefronts like the App Store to better curate their content."
While clones and copycats aren't a new phenomenon by any stretch of the imagination, the latest instance of an indie developer being creatively pilfered -- which comes just weeks after Worldle was unceremoniously ripped off -- once again reiterates the need for better curation on some platforms.
Anybody yet to dip into Unpacking can enjoy Witch Beam's zen puzzler on PC, Mac, Xbox, and Switch.