Nintendo doesn't just develop games in-house. It also works with external developers to make games -- like Chibi-Robo: Zip Lash, a new platformer for the 3DS. But how does that work?

Gamasutra had a chance to sit down with producer Risa Tabata and Kensuke Tanabe, who work with external teams. Tabata has worked on the Metroid Prime series, among many other games, while Tanabe, who oversees its external partner development, is a true Nintendo veteran. He joined the company in 1986 and served as the director of the NES' Super Mario Bros. 2 long before moving into his current role.
What's it like to work with Nintendo?

"First, the basic idea is to have the fun element of the game. As long as we can see that, we can move forward with that game," Tabata said. "There are cases where we will start with using documents to lay out the plan, but this time we thought it would be nice to get the feeling of the game, so they were able to come up with a prototype fairly quickly."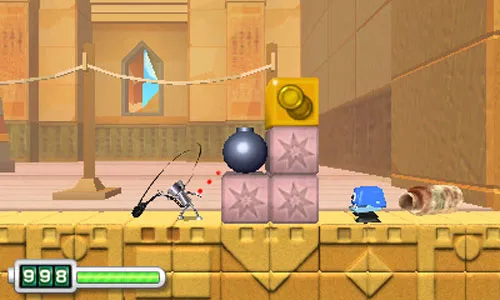 "They" are the Tokyo-based Skip, Chibi-Robo: Zip Lash's lead developer. The game is a collaboration between Skip and another studio that has often worked with Nintendo: Vanpool, developers of the Tingle and Rolling Western series.
Though extensive design documentation has largely gone out of vogue in Western game development, it's still common in Japan. Publishers often carefully dictate game designs to external developers.
"Nintendo, itself, I believe we create games in a very unique way."
When it comes to internal or external development, however, Nintendo doesn't favor that kind of documentation. "Nintendo, itself, I believe we create games in a very unique way. First, we don't create a lot of documents when we go through the development of a game. There are companies that I know that have a huge stack of documents listing up basically the things they want to incorporate in the game," Tanabe said.
Some documents are necessary to get off the ground, Tabata said, but Tanabe observed that "Nintendo has its own way."
"We don't start a project until we know what's going to be the main core of that project," He said. "Once we know what's going to be the baseline, the core of that game, the fun element of it, then we start to create the prototypes and play around with it, and start adding elements to make it a fun game -- what we can do to make it a fun experience. In that process, obviously, we have a lot of ideas that will get passed through, and some of them will get dropped or moved forward."
"Among all of these things that we do to come up with a game, by simply creating one game it will be extremely difficult for a development company to understand the importance of that," Tanabe said. That's why the publisher values long-term relationships. Skip and Vanpool have been working with Nintendo for years; since 2003 and 2006, respectively.
"And that's mainly the reason we tend to work with [developers] for long periods of time," said Tanabe. "So we can get them to understand the philosophy and idea behind the process we go through at Nintendo. And for those companies that end up understanding our ideas, and agreeing to work that way, those are essentially the companies that will work with us for the years to follow."
Of course, "there are cases where that my not apply," said Tanabe -- some relationships just don't work out. With a laugh, however, he declined to elaborate.
Tabata described the development of Zip-Lash as "very smooth." Nintendo, in fact, suggested that Vanpool join the game's development: "Just like Skip, they like to take that approach on unique types of games. We thought that having that collaboration between these two companies would be a good fit on this game."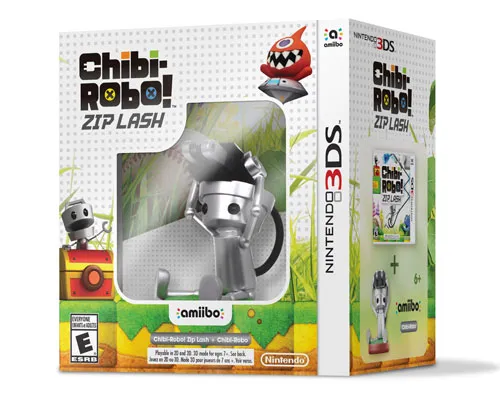 One of the most notable things about the game is that it comes pre-packaged with an Amiibo. "The idea here is to get the people and the market to take a look at the Amiibo and how cute he is, and say, 'Oh, if you buy this Amiibo, you get a game too!' or vice-versa, the other way around," Tanabe said. "To show appealing how the character is, we wanted to show how cute Chibi-Robo is. Using Amiibo is the best way that we can use."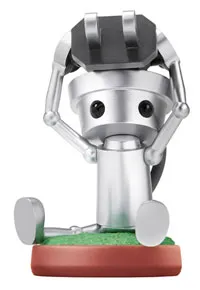 Tabata elaborated on how she thinks Amiibo-based games should be made: "What's rewarding is that when you touch the Amiibo onto your system, when you see that actual character popping up in your game, it's the most rewarding thing that players can feel."
But the challenge with Chibi-Robo is that he's the main character, and "there's already a Chibi-Robo in your game screen, so if you touch the Amiibo and make another Chibi-Robo pop up, there would be two of them. That's not the best situation!"
The developers settled on a "super Chibi-Robo" power up instead.
I asked Tanabe what he thinks of the drive to put Amiibo support into the lion's share of Nintendo's games. "This is not going to be my representation of Nintendo as a company, but my own opinion," he said. "I feel like if we create a game that's supposed to take advantage of Amiibos, then in that case, it'll make an impact on the game development itself. Personally, though, I don't feel the necessity of having every single game has the need to be compatible with Amiibos."
For more on how Nintendo collaborates with external developers, don't miss this 2013 interview on the development of Luigi's Mansion: Dark Moon, with Vancouver-based Next Level Games and Nintendo staff teleconferenced in from Kyoto.