Last week, a new Super Mario Bros. game was announced. But it's not a platformer; it's a new edition of Japan's biggest mobile hit, Puzzle & Dragons, for the Nintendo 3DS.
What makes the announcement surprising, however, is not just its content -- it's who made it. GungHo Online Entertainment, the creator of Puzzle & Dragons, revealed the game, and is developing it. Nintendo has lent out its most valuable franchise to another publisher altogether.
That publisher happens to rule the Japanese mobile charts; Puzzle & Dragons has the ubiquity of Angry Birds at its most popular in its home country, and has raked in enough cash to turn an obscure MMO publisher into Japan's foremost 21st century game development success story.
But who's really benefiting from the relationship? And how significant is it that Nintendo gave Mario to GungHo?
Both companies got a stock bump out of the news. The market has been hungry for Nintendo to go mobile for years, and while this is pretty damn far from that, it's also close enough to start investors drooling.
Serkan Toto, CEO of Tokyo-based consultancy Kantan Games, sees it as a meeting of equals: "Nintendo is the best game maker on console, while GungHo is the best maker on mobile."
He expands on this thought: "It is significant in a sense that Japan's biggest (and in my view 'best') game makers on console and mobile were able to close such a deal. It also means that Nintendo now acknowledges good content can actually be found on mobile -- even though Shigeru Miyamoto and President Iwata suggested otherwise in the past. They wouldn't let GungHo use their characters if they thought Puzzle & Dragons is a bad game."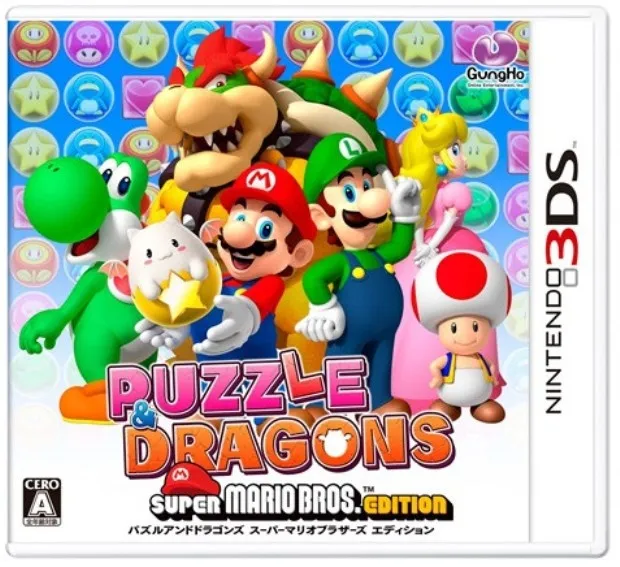 The truth is: Both companies will benefit, and in different ways, which is what makes this deal enticing.
The 3DS isn't just the leading light of the Japanese console market; it effectively is the Japanese console market, at present. As for Puzzle & Dragons, "Every fourth Japanese is a registered user, and there is no one left in this country who doesn't know about Puzzle & Dragons anymore," Toto says.
The problem is that the company has reached saturation with the franchise. There's nowhere left to go. "It turned into a 'brand' that can be sustained over the next years, provided GungHo can iterate the game in ways we see right now," Toto says.
The company can't rest on its laurels, either, says Toto: "I think that GungHo reacts to the fact that each title has a lifespan and even the huge domestic mobile game market has its limits. The stock is under pressure, Mixi is catching up with Monster Strike quickly, and Puzzle & Dragons' international performance leaves a lot to be desired."
"Really both sides benefit -- Nintendo gets (potential) access to legions of Puzzle & Dragons fans who otherwise might not ever bother picking up a 3DS, and obviously Puzzle & Dragons hits a similar audience of 3DS owners who may have not yet dabbled in phone games before," says John Ricciardi, co-founder of Tokyo-based localization house 8-4, Ltd.
Toto even believes the deal could "help GungHo more than Nintendo," because of the strength of the 3DS -- there's more room to grow in that direction.
In particular, the game is now coming West, packed alongside earlier 3DS iteration Puzzle & Dragons Z -- and is being released with Nintendo's backing. GungHo has a small Los Angeles office; Nintendo of America is a titan of packaged software and consumer marketing, and has a knack for turning unusual titles like Tomodachi Life into surprising successes. Match-3 Mario? Much more mainstream.
But is this mash-up really a big deal? It might not be as significant as it seems at first blush.
Japanese companies frequently join together for promotional purposes. The Japanese use the English word "collaboration" for the concept, and it's rampant in mobile games. In fact, the mobile version of Puzzle & Dragons constantly collaborates with other brands -- including the anime series Neon Genesis Evangelion, DC Comics, and Angry Birds.
It's also not the first time Nintendo has turned Mario over to a third party developer. Sega made the Mario & Sonic at the Olympic Games titles (and published them in the West, though not Japan.) More relevant is Square Enix's Fortune Street, a long-running series of Monopoly-like games. The Wii edition featured Mario and friends. Square Enix published the result in Japan; the collaboration lead to the series' Western debut. That title makes this move seem less shocking.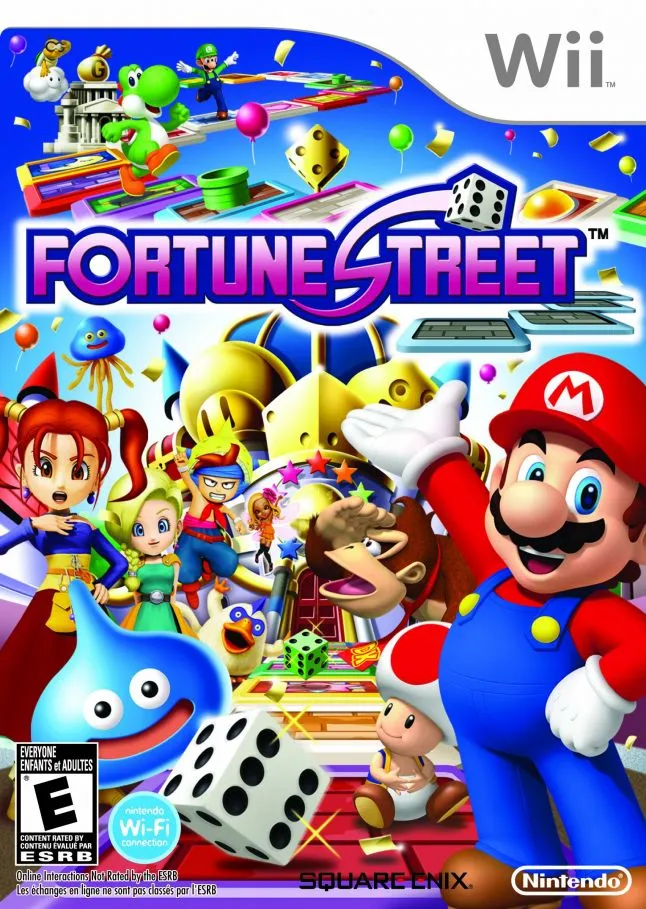 However, Fortune Street was a NES-era family-game franchise well-suited to the Wii. In contrast, "This is a collaboration between two famous companies and Japan's biggest two gaming platforms, which explains the buzz the deal generated," Toto observes. Says Ricciardi, "It's no secret mobile is slowly taking over, especially in Japan, but it's interesting to see the number one players from both sides (mobile and traditional) coming together."
Another unexpected but no-doubt relevant wrinkle is the two companies' cultural fit. As Toto puts it, "both companies are real game companies led by game geeks." Nintendo president and CEO Satoru Iwata is a programmer, and was debugging game code as recently as 2001; "I don't really do management, business-type stuff at work. A lot of people tell me to actually manage more, but I like to be on the creative, development side," GungHo president and CEO Kazuki Morishita told me in 2013, well after Puzzle & Dragons had taken off.
A year ago, as Nintendo's fortunes waned, Iwata informed shareholders that he'd open up the company to licensing its IP, and more recently he told them that a flood of offers had come in. This, then, likely represents the most appealing (and easily executed) of the initial offers. Shigeru Miyamoto even promised that Nintendo was pursuing that business opportunity.
What it isn't likely to represent, despite shareholder dreams and stock market bumps, is Nintendo experimenting with the mobile market.
"An actual Puzzle & Dragons Mario game on cell phones would probably rake in more money than anyone knows what to do with. But would they ever allow that to happen?" observes Ricciardi. "Hard to say…"
Toto is more definite: "I'd disagree with some people saying that the collaboration with Japan's biggest mobile game maker means Nintendo is dipping its toe into the smartphone app market. That's why you saw the Nintendo stock go up. But they made it very clear they are not interested multiple times in the past, and I believe it will stay that way."
In essence, then, this collaboration does represent a savvier, more open Nintendo; but its core conservatism and commitment to its own, dedicated game platforms, won't be blown away so easily. And with the success of Amiibo and Wii U sales looking to have increased enough to avoid any more loss-making quarters, it doesn't seem likely that the company will radically shift course anytime soon.