In years past, console exclusive games were relatively common. Most developers didn't have the time or resources to develop for more than one platform for a multi-platform launch. Companies like Microsoft or Sony were willing to pay millions to lock in exclusivity of a third-party game, and spend millions more promoting the title that could only be played on their consoles.
But in recent years, console exclusives are making less and less sense. Platform architectures are more similar than ever, making ports a less costly proposition. More importantly, as games have amassed huge audiences, achieving the multiplatform success of a game like Call of Duty is worth more than an army of loyal Halo fans—Call of Duty has consistently outsold the latest Halo games, even when you only look at sales on Xbox.
In other words, limiting your audience may not make the most sense, even if it comes with a healthy payoff.
The best example is this past holiday season's Rise of the Tomb Raider, the follow-up to 2013's Tomb Raider reboot from developer Crystal Dynamics and publisher Square-Enix. Microsoft paid a hefty sum to make sure that the latest installment in this franchise would only appear on Xbox consoles. (The game is releasing on Windows next month, and will appear on PlayStation consoles later this year.)
Like its predecessor, Rise was met with critical acclaim—it currently holds a rating of 86 on Metacritic. The game reportedly had a slow start at physical retail in the U.S., yet managed to surpass 1 million in sales after a strong December, according to Microsoft. But the practice of limiting the reach of a game via console exclusivity deserves to be scrutinized once again.
Cost vs. benefit
"Cole estimates that the total revenue lost for not releasing Rise of the Tomb Raider on PS4 is somewhere in the $150 million range—and even more in the long term."
The big question surrounding Rise of the Tomb Raider's timed exclusivity is simple enough: was it worth it? But answering that question involves more than a simple dollar figure. (And the actual amount of money that changes hand to lock in exclusivity is also rarely made public.) We reached out to a couple of industry analysts for their take on the situation.
"The timed exclusive probably cost only $20 million or so," said Wedbush Securities' Michael Pachter, "but you probably saw [Rise of the Tomb Raider] advertising throughout the holidays. My guess is that Microsoft spent another $20 million advertising the game."
How does that compare to the cost of other console exclusives? We do know that in the past, Microsoft has paid even more -- as much as $50 million -- merely for the timed exclusivity of Grand Theft Auto 4 add-on content.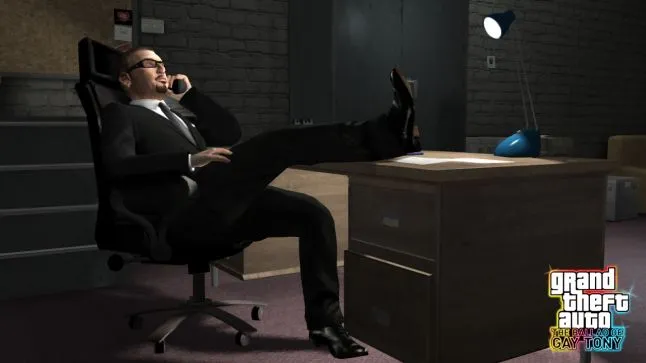 GTA: The Ballad of Gay Tony DLC launched on Xbox 360 six months before it appeared on PS4 and PC
"Unfortunately I think it was probably not enough to make up for the lost opportunity," said David Cole, founder and CEO of research firm DFC Intelligence. "Anything under $100 million is probably a bad deal for Square-Enix, and I doubt Microsoft paid anywhere near that amount."
The PlayStation 4 holds a clear lead in today's current-gen console market, with over 35 million units sold. When a company doesn't launch its game on PS4, it's skipping a large, engaged audience. Cole estimates that the total revenue lost for not releasing Rise on PS4 is somewhere in the $150 million range—and even more in the long term.
"The problem with exclusives in today's market is you have a clear market leader," Cole said. "So if you are not on that platform, you lose a major market opportunity and it would take a lot for Microsoft or another competitor to reimburse you for lost opportunities."
At least with Rise of the Tomb Raider, the console exclusivity has a time limit. "We don't know the timing yet, but likely June or July," Pachter said. "Given how well GTA did on next generation launching a year later, I expect [Rise] to do well whenever released on PS4."
But will those eventual sales make up for lost time? Pachter estimates that a six-month delay costs 20 percent of sales and a one-year delay costs 40 percent. That is to say, if Rise hits PS4 in six months—June or July, as Pachter guessed—the amount it sells then will bring total sales up to 80 percent of where they would have been had the game simply launched on both platforms to begin with.
Exclusivity can also mean giving up something that's harder to quantify: buzz. If Titanfall had launched on Sony consoles as well as Microsoft consoles, it could conceivably have generated even more conversations and attention in the game community, boosting the visibility and further solidifying the ongoing viability of that new franchise. (And all this isn't to mention the negative buzz that occurred when fans found out Rise wasn't launching on their preferred console.)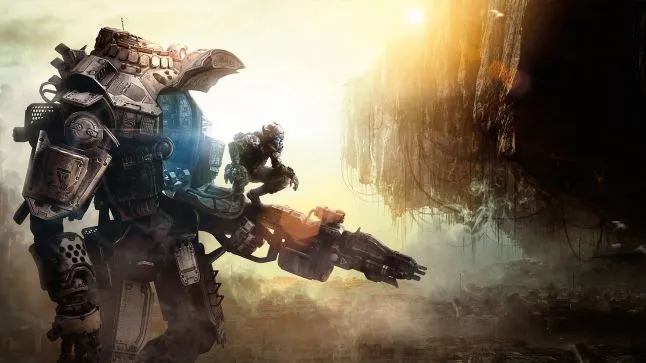 Respawn Entertainment's Titanfall was a Microsoft console exclusive
The new console landscape
Console exclusives used to be system sellers. Final Fantasy and Metal Gear Solid are probably responsible for the sales of a fair amount of PlayStations. But nowadays, more and more franchises are cross-platform (see: Final Fantasy and Metal Gear Solid) and the few exclusives that endure aren't matching their multiplatform counterparts' numbers. Is the cost of locking down an exclusive worth it for console manufacturers?
"The idea is that exclusives help drive hardware sales," Cole said. "The problem is that one exclusive such like [Rise] is hardly enough to make close to a dent. The only thing that has worked for the Xbox One [in terms of hardware sales] has been massive price discounting coupled with attractive software bundles."
In other words, the value of exclusives has declined significantly. There are only a handful of must-have titles and the owners of those properties are less and less likely to limit the size of their potential audience.
"On Microsoft's side, it becomes incredibly expensive to lock down exclusives that will significantly move the needle," Cole said. "Meanwhile, Sony as a market leader has less need to pay for market exclusives."
Cole said that a better option is something like what Rockstar did with exclusive add-on content for Grand Theft Auto IV, where Microsoft paid a hefty sum for timed exclusivity on the Lost and Damned, Ballad of Gay Tony, and Episodes from Liberty City DLC packs.
When
GTA V
launched, Rockstar wasn't about to risk sales of its billion-dollar baby by limiting it to a single platform (likewise, the cost to lock such an exclusive down would be exorbitant). But now that single-player DLC is
rumored
to be on the way for the mega-popular game, maybe we'll see Microsoft try to secure a similar timed exclusides deal as with it's predecessor.
"Exclusives work best on extras like DLC and levels," Cole said. "You aren't giving away the whole deal, and thus neither party has as much at stake."