We're seeing the first signs of serious vulnerabilities' impact on game developers and their games.
Epic Games' Fortnite team in a Friday evening forum post briefly outlined how the "Meltdown" vulnerability is affecting its popular online multiplayer game.
A spokesperson addressed recent login and instability issues, saying, "All of our cloud services are affected by updates required to mitigate the Meltdown vulnerability. We heavily rely on cloud services to run our backend and we may experience further service issues due to ongoing updates."
Meltdown has been confirmed to affect the past 20 years-worth of Intel-based systems, meaning potential wide-ranging impact on game development and online services. Security patches to protect these systems from attack cause notable slowdowns that reportedly amplify in correspondence with the CPU workload, which means cloud services are especially affected.
You can see the significant jump in CPU workload below on one of the game's hosts following the implementation of a Meltdown patch: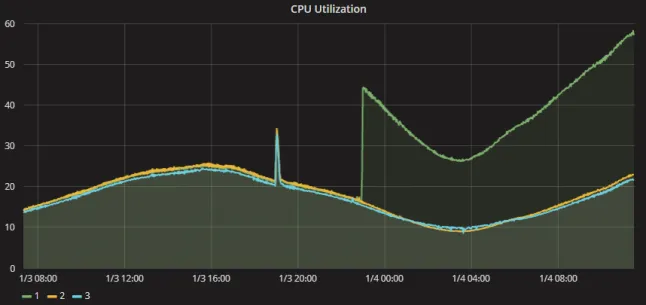 For Fortnite and countless other software and services, developers will continue with the patches to mitigate vulnerabilities for the foreseeable future.
More on Meltdown and its cohort "Spectre" here.