Speaking at the Reboot Develop conference in Dubrovnik, Croatia, former Assassin's Creed director Patrice Desilets, now CEO and creative director of his own company Panache Games, discussed his new company, and new project; Ancestors: The Humankind Odyssey.
Panache in French Canadian means antlers. "We wanted a word that would work well in French and English," Desilets said. For him, the tips of the antlers represent the members of the team, which are stronger as a whole. Panache is what Desilets calls an "indie IP creation shop," currently six people strong. "We want to make short, episodic-ish triple-A games," he said. "It's the beauty of being independent, we can do what we want. But the core of the experience should be triple-A quality. We start these experiences in the digital world, and then we grow it bigger and bigger."
After a year of having no job after the closure of THQ, and the loss of his project 1666: Amsterdam, Desilets had to start designing again from scratch. "I designed with the idea of an onion," he says. "The core is the second-to-second gameplay, then the outer layers are five minutes to five minutes, 10-to-10, and these days you have to think week to week, year to year," he added, perhaps hinting at the free-to-play trend in games. "But if the core is boring, nothing else matters," he says. "How do you create Russian dolls? You start with the small one and then build bigger ones around them."
"The first thing we want to create is Tom Cruise," he adds. Not literally Tom Cruise, but the concept of such an actor. "Why? Because Tom Cruise is believable. He's believable in a wheelchair. Or when he falls down from a skyscraper, or when he's mad on a phone. So if I want to create believable situations in games, I need that actor."
"And these days in triple-A everything has been done," adds Desilets. "You can't create this new mechanic like you used to, and hope that will be enough. If you start to feel like, 'oh man, everything has been done,' you need that actor."
Another big question for him has been length of games. "What's too short?" he posed. "These days with my team this is the question, what's too short? Why do games need to be 35 hours? Right now we're using big TV shows as examples, so episodic is two hours, now. Why is 30 minutes too short?"
"We're at a crossroads," he says. "In fact we're always at a crossroads. Don't do what was popular last year. Blockbusters won't die. Triple-A won't die. They will transform and change themselves." But that revolution may not be in terms of mechanics. Desilets pointed out that every type of innovation he tried to put into games in the late 90s and early 2000s has now been absorbed by every other game out there.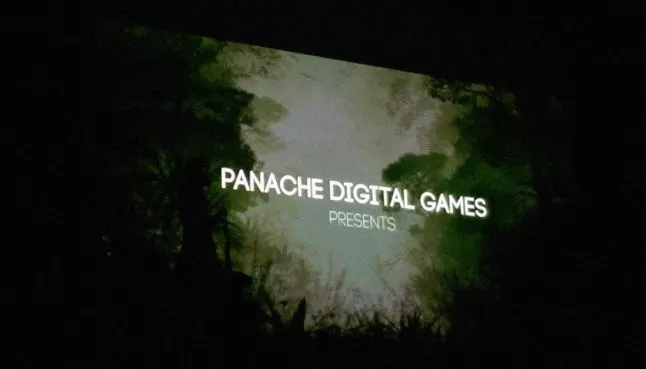 Concept art from Ancestors: The Humankind Odyssey
"We need a revolution of the subject matter," he says. "We can't always talk about the same thing all over again. There's other subject matter out there that we should attack. It cannot always be about space marines. I'd eventually like to make games with a cultural point of view. I'd like to make a game that takes place in Croatia, for example. I'm tired of games about San Francisco and New York. The core, which is game design, has no language barrier."
And while no platforms were announced, this will not be a retail game. "It's gonna be digital all the way, baby," Desilets joked. "In 2021, nobody's going to be going outside their house to buy any games. It's going to be over."
With that, Desilets showed a teaser for Panache's new game, Ancestors: The Humankind Odyssey, which the official site lists as an action adventure survival game. The teaser listed important moments in Humanity's history, in backward order chronologically, ending with the first major human experiences. Players will replay these important moments in history with, as the site says, "a documentary twist." The teaser ultimately ended with the words, "It's time for the greatest journey of all - our own."