Ditching the Narcissistic approach - Can we use hashtags such as #DailyDevPromo to promote our fellow developers on Twitter?
This article discusses taking the formula of Twitter events (e.g. Follow Friday and Screenshot Saturday) and using them daily to promote other developers. I talk about I've been using #DailyDevPromo for approximately a month and how it's benefitted myself and others. I hope you enjoy reading and would love to hear your thoughts on the article. Thanks!
When I was introduced to Twitter, I was highly skeptical of it's uses. Whilst Facebook restricts you to posting nonsense about your life to friends, Twitter opens up the soapbox to a near unlimited audience. The question that sat in my mind was why would anyone be interested in what I had to talk about? Celebrities maybe had a reason to use Twitter, but average joes? With some encouragement from the sister, I gave the account a re-boot.
The main thing that I didn't initially comprehend was the use Twitter has in networking. From using it a couple of months back and it's been an essential tool to make connections with Developers, Youtubers and Journos. I found out about several nearly all my exhibiting spots at gaming events and festivals in the UK for Narcissus and also was able to reach out to developers around my local area when establishing events and game jams.
What is fantastic for making those connections are the use of hashtags introduced by the developer community. Some of these include:
#gamedev
#indiedev
Along with these, there's also tags used on specific days to encourage the community to submit work:
#FF (Follow Friday)
#ScreenshotSaturday
These are great, but for the last month or so, I've been trying something new. A couple of months back I went to an (UKIE) industry talk in Huddersfield about being discovered as a developer, and one of the speakers Natalie Griffiths of Press Space highlighted the importance of dividing your time up on Twitter:

1/3 'Broadcasting' - Sharing your own views, content, opinion.

1/3 'Engaging' - Listenting to other people's content about you/your game, answering their questions, thanking them for positive comments/coverage.

1/3 'Sharing' - Sharing and amplifying other people's 'broadcasts' to support other people with what they are doing, recommending it to others, and flagging up cool stuff.
Here is my method of filling this quota:
#DailyDevPromo
Premise is simple - Promote the work of another developer each day through a short summary of what their game is about and a link.
Example
Here's an example of a post I did for Sock Thuggery's game, Mighty Tactical Shooter: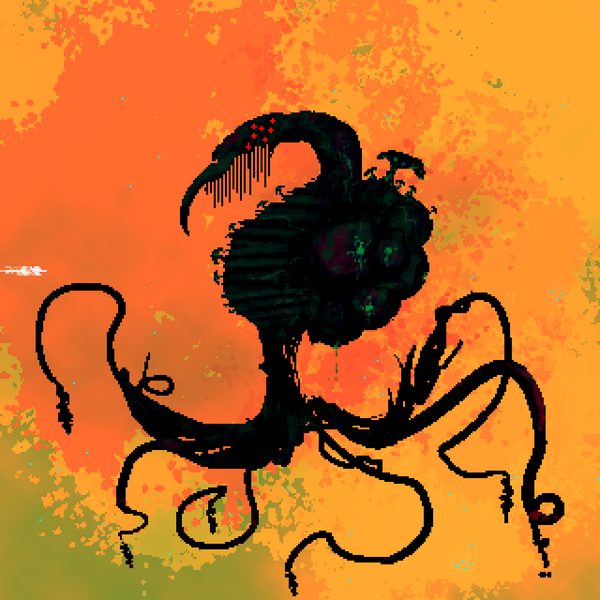 #DailyDevPromo Mighty Tactical Shooter - perfect blend of bullet hell and spaceship manager. Here's my tribute doodle pic.twitter.com/fNHc0ToWDB
Benefits
Singing another's else's praises is a lot easier than singing your own
Not sure about anyone else, but I cringe when writing documents that highlight my skills and traits. Expressing enthusiasm towards someone else's work or skills are far easier, since you have that fresh spark of interest that the person who's been developing it for aeons may have lost (and you don't sound like a narcissist). Whilst Thunderclap is an excellent tool at spreading a single message through a mass of users, it lacks the personal touch. Someone other than the creator endorsing something is also more likely to generate interest in a product, especially if they've taken the time to write a personal message. Promoting other people's games also doubles as an excellent opportunity for practicing your one sentence pitches - can you sell a game in a tweet?
The people you will meet
If there's one thing that most developers suffer with, it's getting their game noticed. The fortunate thing is for the most part we're all in it together. Whilst the majority of the developers that I've met have been already immeasurably helpful, you're going to have a higher chance of getting a positive response with a favour in hand. It's also a fantastic ice breaker when messaging developers as you're invested in their projects. There have been many dialogues with developers created as a result of this, most recently the folks developing Sunset, Tale of Tales. A crazy example is upon promoting Prisonscape, from talking to the developers I found out that their sound designer lives in the same town as me!
The games you'll discover
Whilst developing, I don't really have that much time to sink my teeth into games like I used to, so promoting games each day keeps me enthused with the work that I do whilst discovering new talent and projects in early development and lending them a hand. I go through TigSource and find all sorts of fantastic titles on their forums waiting to be discovered. A pair of devs that have been contributing along the same lines are Dom2D and Bandreus, who update the TigSource Devlog magazine from time to time with some of the regular updaters on the site.
Here's the list of games that I've discovered and promoted so far:
Fallow
The Pride that made Ghosts
Return of the Obra Dinn
Terra Tech
Vane
Dive Through
Wild Warfare
Sunset
Super 91
Jotun
Alone
The Lady
Shu
Emerald
APixelStory
Monstrum
Crawl
NotGTA
Dethlands
Grave
The Mims
Master of the Seven Teas
Hyperhook
Mighty Tactical Shooter
The Walled Garden
Prisonscape
TinyKeep
NAVE
If anyone is interested in reading the list of games/following the links covered so far on @AlexVsCoding, here it is! https://twitter.com/search?f=realtime&q=dailydevpromo&src=typd
Helping each other
From what I've experienced of the games industry so far, the network is wonderfully flat and people are always open to helping one another. Being part of that welcoming hand, even in the smallest way is contributing to that family. If you promote someone else's work, there's always a chance that they might promote yours in return. If they have a larger following than you, a wider reach with your game is achieved than if you'd been talking about your own stuff. For anyone looking to break into the industry, this is a great method of making those initial friends who can get you started with things. You never know either where someone is going to end up!
Extra Suggestions:
Fan Art - From time to time, usually with developers that I've met at events, I'll create them promotional art for their games. Seeing another developers interpretation of a game is an awesome experience. The developer behind "Dive Through" set up a fan art page on his site purely from the image I sent him through, so hopefully he'll receive some more!
Intertwining with other Tags/Retweet Bots - Promoting a developer on a day such as screenshot saturday with the appropriate tag or linking it through something like GameDevBot should help boost interest in the tweet.
Linking through to current projects - Whilst I mostly link to either the Tigsource post or a trailer, helping developers at their times of need e.g. Kickstarters to drive more traffic towards their projects is always nice. The game, Master of the Seven Teas was in it's final hours of it's Kickstarter with a small amount left and with the help of myself and the developer community promoting the project, we got the project the attention and funding it needed.
Link it through to the developer! - There's been a couple times that I've forgot, but adding the Twitter Username of the person who is developing the project means the developer gets that warm and fuzzy feeling when they see that someone has said something nice about their work. These are the best things in the world for improving the mood.
Thanks for reading this and hope you'll consider joining me on this!
Alex