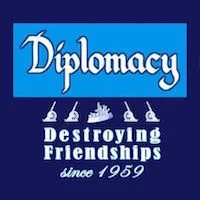 [Video Game Deep Cuts is a weekly newsletter from curator/video game industry 'watcher' Simon Carless, rounding up the best longread & standout articles & videos about games, every weekend.
This week's highlights include helping gamers find undiscovered exoplanets, research about 'the trust spectrum' from Raph Koster, and lots more.

As we drift into GDC week (wow, there's a lot to do - oh, check out the alt.ctrl.GDC game preview!), here's the latest roundup. Not many previews or reviews this week, but here's some miscellany - IGF 2015 Grand Prize winner Outer Wilds has been reannounced, to be published by Annapurna Interactive, and looks sweet.

Also the new episode of Cool Ghosts is out, and it twins bizarre home shopping situations with odd, human game analyses in some beautiful ways. And what is going on with the Pixel Ripped 1989 VR game trailer? Is this the ultimate use of VR or mindbogglingly silly? I don't know, which is half the problem...

Until next time,
- Simon, curator.]

-------------------

What Works And Why: Opus Magnum (Tom Francis / RockPaperShotgun - ARTICLE)
"Opus Magnum is a puzzle game about designing machines that arrange and combine shiny little atoms to turn lead to gold, and other fanciful alchemy. It's by Zachtronics, whose games follow such a recognised pattern that they've become a genre... But it's a particular quirk of this format I want to dive into, and it's one Opus Magnum does especially well: optimisation."

Meet The Man Trying To Save Lost Video Games (Vice / YouTube - VIDEO)
"Waypoint meets Frank Cifaldi, the founder of the Video Game History Foundation. The history of video games are in danger of disappearing. Not just the games itself, but the packaging, the culture, and the experience of the players. We join Frank on his quest to save these relics."

New Video Game Montage Seeks to Counter Trump's Violent Reel (Brian Crecente / Glixel - ARTICLE)
"As with the White House violence video, the Games for Change video runs 88 seconds long. It features painterly landscapes, dazzling worlds and plenty of action. [SIMON'S NOTE: I've seen some people complain that this video is missing the point, because we should be OK with defending violence in games. Possibly - but the video is still more apposite than the White House one.]"

Rachel Weil on Femicom and the Value of Preserving Classic 'Girl' Video Games (Adam Conover / Adam Ruins Everything - PODCAST)
" Our guest Rachel Weil is trying to change that by preserving these 'girl' games by going around the world and collecting these games and talking to the people who made them. She is a software developer for Microsoft and the founder of the Femicom Museum, a hybrid physical/digital museum and archive dedicated to the preservation and reimagination of femininity, girlhood, and the aesthetics of cute within twentieth-century video games, computing, and electronic toys."

What Happened to 'Reset,' That Promising Time Travel Mech Game From 2012? (Patrick Klepek / Waypoint - ARTICLE)
"A lonely mech sitting in the rain has transfixed players for years, but after endless delays, abandoned release dates, and vague updates, fans have reason to be skeptical. We asked the developers what happened."

Resident good: how video games can be used in church (Andy Robertson / The Guardian - ARTICLE)
"However, games are more than just entertainment. They can create spaces that address wide-ranging topics in imaginative and meaningful ways. The unusual texture of these spaces can have psychological, ethical, social and, yes, spiritual benefits."

The Real Problem With Video Games (Seth Schiesel / New York Times - ARTICLE)
"Video games do not create murderers. With his Thursday meeting, the president was merely engaging in political distraction. And yet Mr. Trump was absolutely right when he said that "bad things" are happening on the internet. [SIMON'S NOTE: Seth is a former (quirky) games writer for the Times - quite fond of EVE Online, as I recall - so interesting to see him pop back up with a piece like this.]"

Road to GDC: Training Gamers to Hunt For Undiscovered Exoplanets (Attila Szantner / Glixel - ARTICLE)
"A couple of years ago my friend Bernard Revaz and I, started to work on a new project around citizen science, which is the crowd-sourcing of scientific data acquisition and analysis. Citizen science (CS) is a beautiful concept that I have been watching evolve ever since the first very successful online project, Galaxy Zoo was launched."

What Makes a Good Puzzle? (Game Maker's Toolkit / YouTube - ARTICLE)
"Puzzles can be one of the most complex things in game design. In this video, I break down some great conundrums from favourite games, and share some knowledge from sharp puzzle designers, to find out what makes a good puzzle."

Decrypting video games events: which one is right for you? (Thomas Bidaux / ICO Partners - ARTICLE)
"There are more and more events every year dedicated to video games. Navigating through the annual schedule is getting increasingly complex, and we have many discussions with our different partners about the merits of the different events for them to attend, depending on the profile of their games, the current state of development of the projects, and the company's long term goals."

Interview: Todd Howard (AIAS Game Maker's Notebook - PODCAST)
"Todd Howard of Bethesda Game Studios chats with Ted Price about the history, decisions, production challenges behind The Elder Scrolls and Fallout series, the relationship between games and their own family lives, and the games they play vs the games they create."

What Developers Think Of Steam Reviews (Rick Lane / RockPaperShotgun - ARTICLE)
"Because of Steam's ubiquity on the PC, Steam reviews have become one of the main ways that developers receive feedback on their games. But how do developers feel about the system itself? Do Steam reviews provide a beneficial service that can help improve games? Or is it a perpetual nuisance warped by review bombing and 'joke' reviews that cause stress and confusion to the people who make the games we play?"

The Trust Spectrum (Raph Koster / Raph's blog - ARTICLE)
"Today I want to share with you a design framework that I've been working on for a couple of years now with a team at Google's Advanced Technology and Projects (ATAP) group, led by Aaron Cammarata. We call it "The Trust Spectrum," and it's a practical design lens for designing multiplayer games, particularly ones involving co-operative play."

Secret Writer's Society, the best way to swear at children in 1998 (Phil Salvador / The Obscuritory - ARTICLE)
"Panasonic Interactive Media's game Secret Writer's Society was supposed to teach kids how to write well. Instead, it became infamous. The game had a text-to-speech feature that would read back what you wrote, and under the right circumstances in the Macintosh version of the game, it would read a list of obscenities instead."

One dev's quest to support every controller you can plug into a USB port (Jay Allen / Gamasutra - ARTICLE)
"The devs of Jelly Team—composed of three Northeastern University alumni: programmer and designer Mark Trueblood, artist and designer Oskar Strom, and programmer Liam Fratturo—set out to make use of as many of those oddball controllers as possible for their arena battle party game, Super Slime Arena."

Video Games Don't Know How to Handle Current Events (Granger Willson / Vulture - VIDEO)
"While the creators of Far Cry 5 and many other modern game designers are getting inspiration from real-world issues, most of them are taking a superficial approach. So how can video games successfully integrate current events and social politics into their stories and mechanics, without being insensitive or exploitative? [SIMON'S NOTE: This is surprisingly relevant to the next No More Robots game announcement, as you'll see... soon!]"

Indie veterans on the state of indie games on Nintendo Switch versus Steam (Austin Wood / PC Gamer - ARTICLE)
"The big question is this: with Steam more overcrowded than ever, are the wide-open fields of the Switch a better alternative? The zeitgeist certainly says so. You can't read an announcement nowadays without finding "Switch please!" in the comments."

The Story of R.O.B. the Robot (Gaming Historian / YouTube - ARTICLE)
"In 1984, Nintendo made plans to bring their Famicom console to North America. There was just one big problem: Stores wanted nothing to do with video games. Learn how a small robot helped save the video game industry and made Nintendo a household name. [SIMON'S NOTE: Ah, accurate historical game analyses on YouTube - such a wonder and a relative rarity.]"

Directing from the sidelines (Matt Leone / Polygon - ARTICLE)
"We look at the rise of concept teams — from Tetsuya Mizuguchi, Fumito Ueda and others — in Japan's game industry. [SIMON'S NOTE: This is a signature Polygon piece - super interesting and readable, but BOY, it's long - about 5 articles in one. But fascinating stuff in here about how big Japanese creators structure their firms nowadays.]"

Why It Took Seven Years For These 'My Little Pony' Fans to Ship Their Game (Patrick Klepek / Waypoint - ARTICLE)
"All it took was getting paid nothing for years, a cease and desist from the legal team at Hasbro, and a last-minute rescue from the creator of 'My Little Pony' itself."

------------------

[REMINDER: you can sign up to receive this newsletter every weekend at tinyletter.com/vgdeepcuts - we crosspost to Gamasutra later on Sunday, but get it first via newsletter! Story tips and comments can be emailed to [email protected] MINI-DISCLOSURE: Simon is one of the organizers of GDC and Gamasutra & an advisor to indie publisher No More Robots, so you may sometimes see links from those entities in his picks. Or not!]