There are now over 15 million Steam users based in China (according to SteamSpy). That makes it the country with the third largest number of Steam account holders, behind only Russia and the USA. Numbers like that should be enough to convince any game developer to make efforts to appeal to the Chinese audience. Yet many don't.
The problem is that a lot of Western developers don't know how to attract Chinese players to their games. Sure, having a Chinese translation opens the door to one of the biggest PC game markets in the world, but that's only the start. If you really want a game to become a hit among the Chinese audience on Steam then you'll need to embed yourself further into that culture.
In chatting with experts on the tastes and behavior of Chinese PC gamers, it becomes clear that to make the most of this lucrative market, you'll need to consider a game's genre, character design, and art style. Beyond that, there's marketing to consider: where should you promote your game, should you pay for coverage, or perhaps work with a specialist publisher? These are all questions that have multiple answers. You should find the one that suits your goal and budget if you keep on reading.
A lucrative opportunity...but for how long?
Time might be running out for devs to figure out how to make the most of the open potential of Steam's Chinese audience, as it may soon close up. For now, Steam is in a unique position in that the Chinese government allows it to operate without the restrictions it imposes on other overseas PC game markets available in the country.
"Steam currently operates in a grey area in China," says Daniel Ahmad, an analyst at Niko Partners. He's one of many observers who speculate that this is due to an agreement between the Chinese government and Perfect World, who publish DOTA 2 and Counter Strike: Global Offensive on Steam in China. "This means that Chinese gamers have access to all the games on the Steam library, many of which would be blocked or censored if they were officially released on a different platform."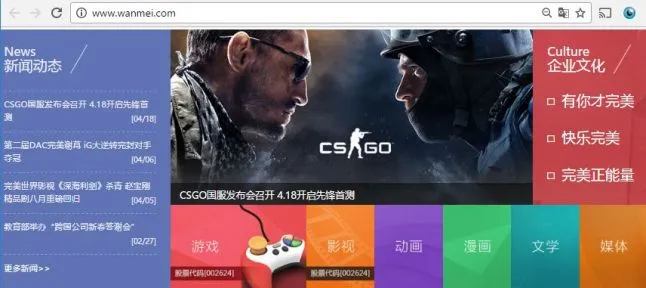 Perfect World's website
The hefty censorship of the Chinese government is something Microsoft came up against recently when releasing Gears of War 4 on the Chinese Windows 10 store. The game was deemed too violent by China's Ministry of Culture, and therefore had to be removed from sale. But get this: every entry in the Grand Theft Auto series met the same fate, yet Grand Theft Auto V is being sold without restriction to Chinese players on Steam. In fact, China has the second largest number of owners of Grand Theft Auto V on Steam.
But this could all change at any moment.

"It is worth keeping in mind that the Chinese government could very easily impose restrictions and regulations on Steam in China at any time. This could make it harder for games to be published on the platform and many games could be banned from being sold in China," says Ahmad. "Right now, these restrictions are not in place and so Steam remains an opportunity for many indie and larger publishers to target the niche of gamers in China who are willing to pay upfront for games."
Surprise sales
This opportunity is one that a few indie game developers learned about in the best way possible. One of them is Adriaan de Jongh, the creator of visual puzzle game Hidden Folks, which unexpectedly sold 41 percent of its total units on Steam to Chinese players, making up 30 percent of the game's total revenue on the platform.
De Jongh didn't do any marketing for Hidden Folks towards its Chinese audience, but he did have the game translated into traditional and simplified Chinese. Other than that, he can't explain how the game attracted such a big audience in China.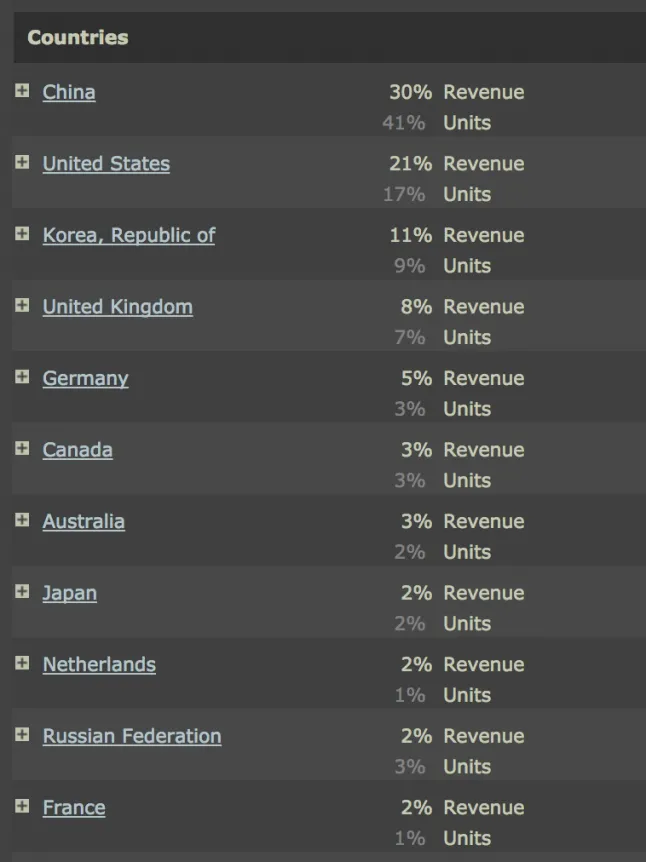 Hidden Folks sales broken down by region
"Someone mentioned that there are not a lot of games on Steam translated to Chinese, relative to games in English," de Jongh says. "Based on this, his theory was that when a game comes out on Steam that is translated to Chinese, there is a whole audience just waiting for it, and you're 'one of the few' to come out in Chinese at that time."
De Jongh has since discovered that Hidden Folks has been streamed by some Chinese players on Twitch, and speculates that this may have contributed to its sales on Steam. But beyond that he is clueless. "I know there are platforms similar to Twitch in China, like Douyu," says de Jongh, "but I wouldn't know how to navigate these platforms, let alone search or monitor them for activity on my game."
Also caught by surprise sales on Steam coming from China was Mike Hergaarden of Dutch studio M2H. Their multiplayer party game Marooners has generated 18 percent of its revenue from China, selling 3205 units so far on Steam, which is 24 percent of total units sold.
Hergaarden and his team have been trying to figure out what exactly it is about Marooners that Chinese players were attracted to. It wasn't any of the marketing text, as the Steam store page was in English only, but it was listed as having a Chinese translation available, which is something it has in common with Hidden Folks.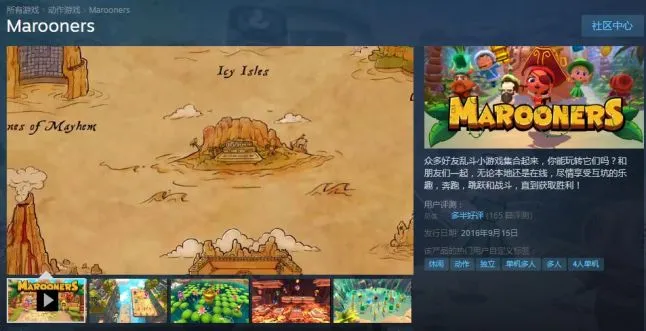 However, Hergaarden notes that Marooners' initial Chinese translation wasn't ideal. "I was bored one evening before the official launch, and on a hunch, I used Fiverr for a simple Chinese translation," he says. The result was a robot-like translation of the game's few text passages into Chinese. At least, that's how the people in a Chinese forum thread described how it reads.
Hergaarden discovered the forum after the game's launch and subsequent influx of sales in China. "That's when we had the Chinese translation done professionally and added several extra localizations for the game, and now also including the store page (Chinese, Korean, Thai, Japanese)," Hergaarden says.
Other than being listed as having a Chinese version available, Hergaarden thinks Marooners may have appeal in China as its "characters and art style match the culture so well. They are quite 'cute'," he says. That would at least explain why M2H's other Steam games, like WW1 shooter Verdun and car stunt game Crash Drive 2 haven't done anywhere near as well in China.
Dos and don'ts of translations for a Chinese audience
It's clear from these two examples that having a Chinese version available on Steam can be important for a game's sales. But as Hergaarden demonstrated with the cheap translation of Marooners there is a right way and a wrong way to do it.
Brandy Wu, who is the Overseas Business Developer at Chinese game developer Xindong, notes that Chinese text is a must if you want your game to sell in China. But she adds that Chinese audio isn't a must, for interesting reasons.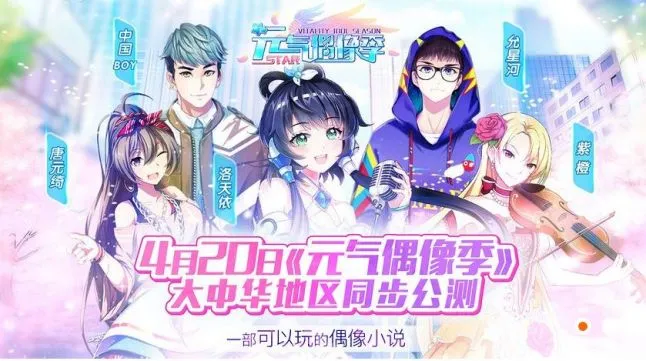 Xindong's Vitality Idol Season
"Chinese core gamers have been playing English and Japanese games for years. Not only are they able to understand the language (we learn English from age 7, and Japanese language has shared characters with Chinese) but they also love the original voiceover," Wu says. "Just like we don't like to watch Hollywood movies with Chinese voiceovers. It just loses its flavor."
Ryan Sumo, the Business Developer at Philippines-based studio Squeaky Wheel, says that having Chinese text is non-negotiable if you want a smaller game to have appeal in China. But he also adds a further detail: "[There's an] important distinction between Simplified and Traditional Chinese. If you want to target mainland Chinese, do Simplified, because that's what mainland Chinese gamers are used to." If you opt to add traditional Chinese then you also open the game up to players in Hong Kong, Taiwan, Macau, and the Philippines, though these are significantly smaller markets than the one in mainland China.
Iain Garner, the Director of Global Developer Relations and Marketing at Another Indie, a publisher that specializes in bringing games to Chinese players, adds another important note. "The most important thing is making sure whoever is localizing your game is doing so via context rather than an Excel file," Garner says. "Too many games are being localized by non-gamers, and the results are jarring." The problem with a translator working from an Excel document is that they miss the context the lines are delivered within. Context can sometimes demand small tweaks to the language to flow better. Without it you risk the translator accidentally making a conversation sound robotic.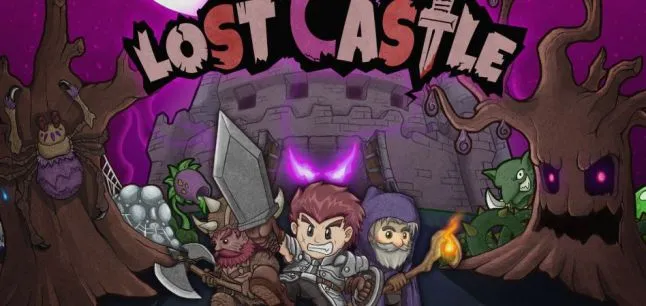 Another Indie's game Lost Castle
Garner is also in support of adding Chinese voice acting to a game as, in his experience, it's "a great way to gain attention and Chinese consumers appreciate the extra effort." Luis Wong of of Chinese game publisher Indienova agrees with what Garner says about voice acting, but adds a caveat: "if the quality is not good enough, that might be worse than not having it at all."
Your options when it comes to getting a Chinese translation of a game are split in two. Either you can partner up with a publisher who will handle the translation for you, as well as localization and marketing. Or you can find an individual or agency who will typically only demand a single payment to translate the game. (Read on for tips on how to pursue the latter option.)
Knowing what the Chinese audience wants
There's a conventional wisdom forming that simply having Chinese text available for a Steam game instantly opens it up to the Chinese audience. But the more you talk to those who are clued in on how the Chinese PC market works, the more it becomes clear that there's much more to it than that.
Firstly, not all games are created equal, and as with any other regional market of players, the Chinese audience has a particular taste. Ahmad, the analyst at Niko Partners, says that the majority of Chinese players still prefer MMOs, MMORPGs, and MOBAs, especially if they use a free-to-play pricing model. After all, Valve opened up Steam to China back in 2013 purely to sell DOTA 2 there. That means many of the Chinese players that have joined Steam since have done so just to play that one game. But they may possibly be open to trying out games similar to it.
Iain Garner from Another Indie has more to add to that line of thought. "Roguelike and roguelite games seem to be doing exceptionally well in China, likely due to the replay value," Garner says. "Chinese players prefer Asian-style artistry and games that have cute little "chibi" characters (like Lost Castle) or other anime aesthetics (like ICEY) seem to perform better than pixel art games, which many Chinese gamers find off putting."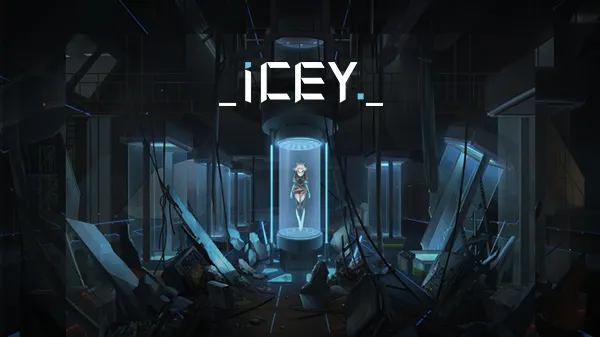 Luis Wong of Indienova concurs that games with anime-style art prove the most popular among Chinese players. "But games with a unique art style like Monument Valley or Hidden Folks also got a lot of attention because of their visuals," according to Wong. Yuan adds that the Western cartoon style, as seen in TV series like Futurama and Family Guy is actively disliked by Chinese audiences.
Another key factor to a game's success in China is having an online component: "Local co-op is not a gaming tradition here so online co-op is a must," says Garner. He isn't the only person to emphasize the importance of competition in games for Chinese players. Yuan Zeng, who has previously reported on China's PC game market and been a business developer at a Chinese game studio, adds that competition is an especially important part of Chinese culture, and this spills into the games the population prefers to play.
Yuan says that due to this cultural mindset, Chinese players are most attracted to online games with PvP elements, but notes that the diverse catalog of games available on Steam seems to also have broadened their tastes. "I think the new growth area is open-world survival battleground games (H1Z1, PLAYERUNKNOWN'S BATTLEGROUNDS, and maybe Escape from Tarkov)."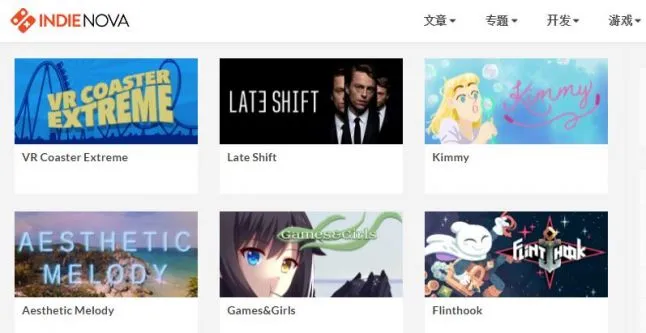 Some of IndieNova's Steam titles
Wong also acknowledges that "competition is an important aspect in Chinese culture," and also noticed the Chinese player base on Steam is exploring other types of games too: "Rogue-like games like The Binding of Isaac or Lost Castle, survival games like H1Z1 or Don't Starve, sandbox games like Terraria and Minecraft are very popular, as well as open world games like GTA and The Witcher series."
Price it right
Something that's a little easier to understand about what Chinese players prefer is pricing. Freemium titles are still the biggest hits in China, as with most other regions in the world, but according to Brandy Wu of Xindong, "now that Steam is getting popular in China, people are getting used to premium games."
That said, most Chinese players aren't willing to fork out the kinds of prices for a game that players in other regions do. "In the US, most AAA games come out at the $60 price point. This simply doesn't cut it in China and you'll find that most AAA games launch in China at the RMB 199 price point," says Ahmad. "This converts to around $29, or half the price of the US. Indie game prices are usually half that amount. Games that get the most traction usually offer an early buyer discount too."
Handily, Steam's regional pricing automatically reduces a game's cost in China to around 40 percent of its price in the US. Garner has found that the price Steam defaults to for indie games, which is around 50-100 RMB ($7-$15USD) is about right for the Chinese audience. But Wong adds that "some developers use amounts that end in 9 (like 29 RMB, or 39 RMB), which brings better results than the predetermined options that Steam suggests for the region." Rounding a price down to a 9 is a simple psychological trick almost as old as pricing itself. Studies have shown that customers perceive a price that ends with a 9 as being significantly cheaper than if it was rounded up, which increases the likelihood of them making a purchase.
Pick up a partner
A better option for a Western developer looking to break into the Chinese market might be to go with a publisher who can work out the best tactic for pricing and marketing. This comes recommended by most of the experts giving their advice. It's worth noting, however, that for now, working with a publisher to bring a Steam game to a Chinese audience is optional. Should the Chinese government bring in its censors then it will likely be unavoidable.
Wong says that for developers who don't have knowledge of the Chinese market, having a publisher is crucial. "When picking a partner in China it's important to look for one that can understand your game well and who has experience managing Western games," says Wong. "Sometimes, big companies are not the best option if they are focused on free-to-play games and yours is a premium one."
Garner shares the same sentiment as Wong, giving the reason that the Chinese market is segregated from Western media and influencers. "A great example of this is Lost Castle, which made a massive impact in China because we focused on Chinese influencers and media. Without that attention, we would not be in the situation we are in today," Garner says. "I would strongly suggest that the best starting point for any discussion would be localization, and checking out how Chinese gamers responded to previous games launched by that partner."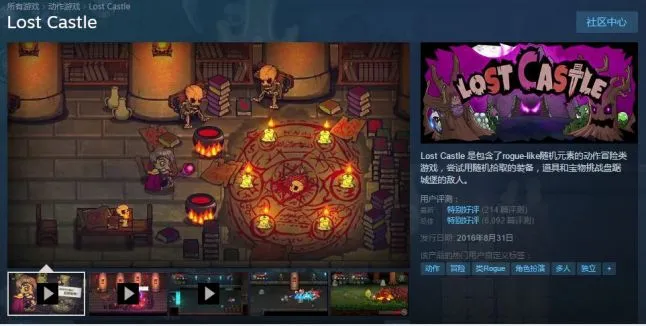 Ahmad recommends that a developer works with a Chinese partner if they're looking to hit a big audience, especially if they're going multiplatform. "If a developer is just looking to put their game on Steam then they don't need to work with a Chinese publisher per se, but I would still recommend they work with a partner to localize the game into Simplified Chinese, or do it in house if they can," says Ahmad.
Yuan agrees more with Ahmad than anyone else on the unimportance of getting a Chinese publisher for a Steam game. He says it's not necessary as it's possible to get by with just a Chinese translation on Steam. "If your game is really good, Steam Workshop has tons of free translation mods for some games (War for the Overworld, Men of War, Fallout 4 etc)," Yuan says. "If you are running an MMO, renting a CDN server would be a must, although millions of Chinese players are using Gaming VPNs to play H1Z1."
An alternate option to getting a publisher is hiring an individual to do some guerilla marketing on Weibo (China's version of Twitter), Wechat, and Chinese gaming forums. Yuan offers this as an option as he doubts any Chinese publishers would be willing to commit heavily to standalone PC games on Steam.
"They would rather go for MMOs and set up a Chinese version (e.g. World of Warcraft, World of Tanks)" Yuan says. "Of course, there are a few Indie publishers that help bring western indie games into the Chinese market such as Coconut Island."
Reach out
It would seem that what all of the experts agree upon is that the biggest benefit of having a Chinese publisher isn't so much their translation services or pricing knowledge, but the marketing they're able to do.
"In China, we cannot connect to YouTube and Facebook or Twitter, which kind of makes us unable to get gaming trends from around the world, but we can look up what local streamers and media is talking about," says Wu. "And those guys are not accessible for developers overseas, unless the game is extremely well-known."
This is something that Johann Verbroucht of Goblinz Studio is able to speak on from experience. Goblinz co-operated with WhisperInteractive in order to bring its tactical RPG Dungeon Rushers to a Chinese audience. China has since comprised around 30 percent of total units sold, and is Dungeon Rushers' second biggest market revenue after the US.
"They provided us an excellent Chinese publishing service, including high quality localization (game, logo, name of the game, achievements, etc), marketing, promotion and player community maintenance services," says Verbroucht.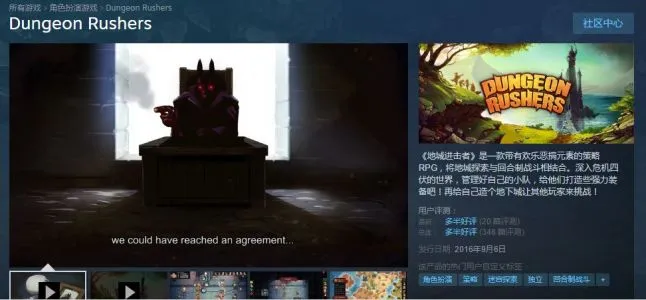 What he learned is that reaching out to the Chinese community is perhaps the most valuable thing a Western developer can get from a Chinese publisher. For Dungeon Rushers, WhisperInteractive was able to get it featured on the Chinese gaming sites play.163.com and Duowan. According to Verbroucht, Duowan is a very big deal as that's where one of most famous Chinese streaming platforms, YY, originates. (Verbroucht was also interviewed by the independent Chinese game site GameDDing.)
Beyond that, WhisperInteractive has also been able to collect player feedback since Dungeon Rushers was launched. "They collected Chinese players' bug reports and reviews, and helped us offer customer services and community maintenance for Chinese players that we are not able to do," says Verbroucht.
Social media snake
It's possible to reach out to the Chinese audience without a publisher, but the experts warn that it'll be tough. Sumo found success promoting his game Political Animals through Weibo, simply by using Google Translate to write short messages with links to the game. It's not ideal, but it can work if you're working with a small budget. "You can even get creative with sites like Fiverr to hire people to write short messages to your players," adds Sumo.
"Create a Weibo account and post about your games," says Wu. "I believe a lot of developers already have that. And post that Weibo account to your Steam page as well. Chinese gamers love it if they think the developer values Chinese gamers."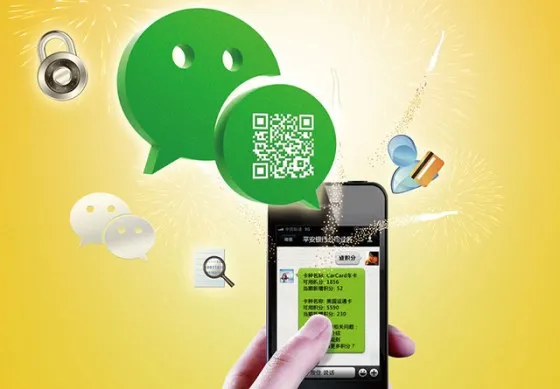 WeChat
Another recommendation is creating a WeChat account and talking to Chinese players there. It's a messaging app created by Tencent ,and is a very popular way for people to communicate in China. Garner recommends installing it and actually traveling to China to get a feel for the gaming community there. If you can't do that, then it's probably worth getting a publisher who can.
An easier way to communicate with Chinese gamers is through the official Steam forums created for each game. But don't expect too much feedback. "Many Chinese users are using Steam reviews, but the official forums are not their first option to discuss games," says Wong. "Another option is SteamCN, which is a large forum focused on Steam games in China. It's an excellent place to promote your game, although users there are more focused on searching for discounts and sales."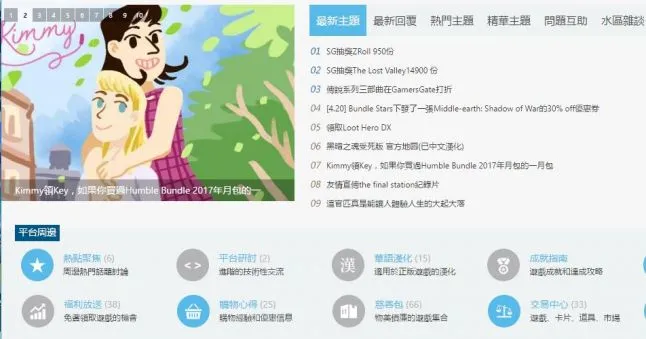 The forum site SteamCN
Ahmad also recommends trying out SteamCN but he issues a warning. "Chinese gamers are extremely vocal and this means that developers can do a poor job when it comes to localizing a game or interacting with Chinese players," says Ahmad. "I've seen examples where promises have been broken or localizations have been poor and this has led to a backlash from the Chinese gaming community. So good communication and localization is key if you want to grow the game there."
The experts say that the most popular channels are Baidu Tieba, which is a bit like Reddit, and official groups on WeChat, Weibo, and QQ. But to penetrate those you'll need to visit regularly and be able to communicate effectively in Chinese.
The power of streamers
One thing that cannot be ignored when it comes to trying to spread word of a game in China is streaming. Rather than Twitch, Chinese streamers use native services like Youku, Bilibili, Douyu, Zhanqi, and PandaTV. Steaming is huge in China and has been the driving force behind some of the most popular Steam games in China.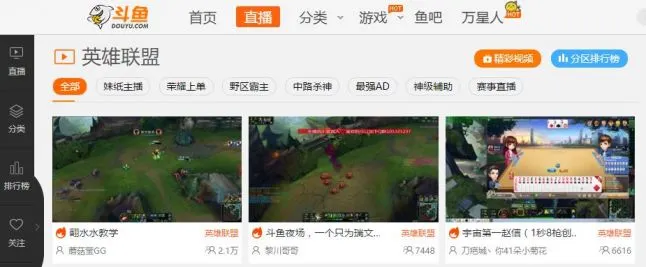 The Twitch-like streaming site Douyu
According to Wu, ICEY became the second best-selling China-made premium game on Steam after being promoted by one of the biggest Chinese streamers, Aochangzhang, who has millions of followers across all platforms.
"H1Z1 gets its insane popularity because of [streaming]," says Yuan. "It all started with a hilarious video some streamer posted on WeChat, which featured a Chinese player against 'The world', in particular killing Japanese and Korean players and yelling 'China Number 1'."
Yuan says that it's possible for smaller games to make effective use of streamers to hit the Chinese market but there are a lot of problems to consider. One of those is that streaming in China is very fragmented. "There are too many video and streaming sites and only a few popular 'hosts' get most of the attraction," says Yuan.
Garner has also discovered that there's a cultural difference when it comes to Chinese streaming that puts many Western developers off, too. "Paid streaming is the standard here," he says. "This is however a cultural difference and is not seen in the same negative light within China. You can always pitch your game to Chinese influencers but just mailing keys is unlikely to win you much success."
Another barrier to reaching Chinese streamers is something Ahmad is able to talk about. "Developers that do not officially get approval to publish their game in China will not have the ability to legally promote livestreaming of their game," he says. "This regulation has already had an effect on smaller indie publishers who only publish on Steam and not officially in China."
All that said, it's even possible for non-Steam PC games to get a significant boost from Chinese streamers. That's what happened to Muhammad Abdul-Rahim, a developer at 3 Halves Games, after releasing his free, cutesy political game Animal Crackers, which is only available on itch.io.
On July 31st 2016, a Chinese streamer did a live Let's Play and translation (as it's English-language only) of Animal Crackers on the streaming site Bilibili. "According to the video, it got 95,000 views, which blows my mind. It's also an hour and a half long," says Abdul-Rahim. "The guy playing was very thorough with his video, going so far as to open Wikipedia pages and explain some aspects of American politics to his audience, so that the jokes would not be lost on them."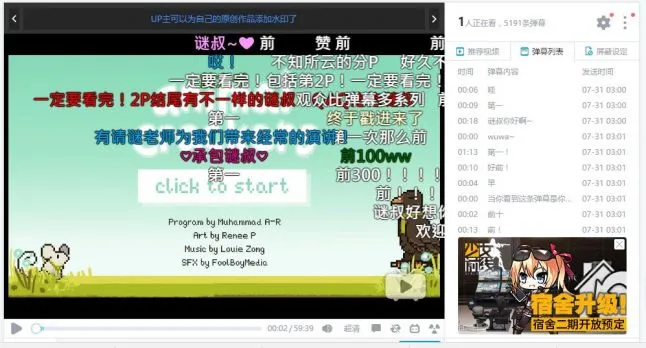 A livestream of the game Animal Crackers on the site Bilibili is inundated with comments
Abdul-Rahim discovered this livestream through itch.io's analytics, which showed that a surge of downloads of the game were sourced there, along with some cross-posted sites. Unfortunately, as the game was free, the attention didn't make Abdul-Rahim any money, nor did it garner any long-term fans. "That makes sense to me because my games are mostly English-language only and story-focused, so to somebody who doesn't know English, they're unable to play," he says.
Summing up
It would seem then that if a Western developer is able to overcome all of the barriers to Chinese streamers, then the increase in sales can potentially be huge. But to really capitalize on that kind of attention the game should be available with Chinese text and be at the right price point for the region.
Maintaining that audience requires a lot more work as the game itself needs lots of replayability: evidence shows that it should probably be a roguelike or sandbox game, or with online competitive elements. Beyond that, you should also try to talk to Chinese gamers in order to get feedback and update the game with content they would like to see.
But most important to bear in mind is that, at any point, the Chinese audience on Steam could be made even more inaccessible.
"I think it's not if but when Steam will encounter issues with the Chinese government. It is not banned now as China tries to follow WTO guidelines and won't ban an overseas e-commerce site," says Yuan. "But 99 percent of the games on Steam are not legally able to be published in China. It will be problematic as Steam's sales and user base grow bigger."
Finishing up his thoughts on the ill fate of Steam in China, Yuan says: "I am not 100 percent sure if they will ban Steam as a whole, but certainly, some games such as GTA, will be in trouble. Then again, as the saying goes: Nothing is allowed in China, but everything is possible."