Presented by 80 LEVEL
Game development resource 80 LEVEL has compiled a comprehensive list of the "10 Best Universities for Game Development." The mini-site, to be updated annually, will help aspiring game developers find the best fit for the programs they're seeking with information on curriculum, educational staff, student success stories, and more.
To assist students interested in the world of video game development, 80 LEVEL analyzed more than 105 universities for both undergraduate and graduate programs, and these are the results for the top 10:
DigiPen Institute of Technology
DigiPen is a private school, which was founded back in 1988 by Claude Comair. In 1998 they became the first school in the world to offer a bachelor's degree in video game development. Today, DigiPen is a prominent school for games and technology, with campuses in the US (Redmond, Washington), Singapore, and Spain.
The curriculum here is pretty versatile, covering a number of different topics, including computer science, game design, music and sound design, and digital art and animation. DigiPen also has an active R&D department, which develops tech for different clients including Boeing, Formula One and INDYCAR.
University of Southern California
University of Southern California is a large private school located in Los Angeles. It was founded in 1880, nearly a hundred years before the videogame industry. The Interactive Media & Games Division was added to the school's extensive portfolio in 2001. Today, USC Games is considered one of the best in US by the Princeton Review. This was achieved thanks to the close collaboration between the faculty members of Viterbi School of Engineering's Department of Computer Science and the Interactive Media & Games Division.
Michigan State University
Michigan State University was founded in 1855 and is a public research university in East Lansing, Michigan. MSU is one of the largest universities in the United States (in terms of enrollment) and has approximately 552,000 living alumni worldwide. It's famous for its research contributions, sports activities and game development courses.
The Game Design and Development Program at Michigan State University was founded back in 2005, and has grown leaps and bounds into a Top 10 Ranked program by the Princeton Review. The program involves a mix of disciplines and backgrounds, comprised of Designers, Artists and Programmers.
University of Utah
The Entertainment Arts and Engineering Master Games Studio (EAE: MGS, MEAE) provides a very interesting opportunity to jump into the wonderful world of videogame design for students enrolling at the University of Utah. This educational establishment provides an intriguing cohort model, where students remain together throughout the entire two years of the program! There are four possible tracks to apply for: Game Arts, Game Engineering, Game Production, or Technical Art. Plus there's a lot of nice electives in videogame development.
Students enrolled in the Master of Entertainment Arts and Engineering degree program (MEAE) are typically interested in careers in interactive entertainment. The curriculum is built with this goal in mind. The university also offers the opportunity to develop and enhance a professional game portfolio through our "studio simulation" projects courses.
Massachusetts Institute of Technology
MIT is internationally recognized as one of the best technical schools in the world. It's no wonder they also excel in videogame development. Actually, there's a whole new division called MIT Game Lab, which deals with game design and e-sports, helping to train the next generation of game creators.
Full Sail University
Full Sail University is a private university based in Florida. Widely appreciated for the amazing music education (41 Full Sail graduates were credited on 46 artists' releases that were nominated in 36 separate categories during the 2017 Grammy Awards), this school also provides many courses for future game developers. There are a number of Bachelors and Masters degrees available in Game Art, Game Design, Game Development and Mobile Gaming. Most of these courses are available online as well as on campus.
University of California, Santa Cruz
The Center for Games and Playable Media at UC Santa Cruz was formally established in 2010, building on work done since the founding of their videogame degree. The center houses the school's five games-related research labs including the Expressive Intelligence Studio — one of the largest technical game research groups in the world.
There is a great diversity in the faculty's topics of research. Projects range from work on artificial intelligence and interactive storytelling to natural language dialogue systems, cinematic communication, procedural content generation, human computer interaction, rehabilitation games, computational photography, and level design. Members of the group have published in some of the most respected journals in the fields of game studies, game AI, and game culture. Currently, the group has more than 20 active research grants on games and is the only non-European university taking part in the European Union's SIREN Project.
Oklahoma Christian University
Oklahoma Christian University provides a wonderful opportunity to get a degree in gaming and animation. Game artists and animation students are introduced to the tools and principles used by the animation and game development industries. Integral to the university's game development philosophy is the notion that you don't just spend your time in classes, but also go on studio and conference field trips, and explore animation and game development career opportunities. The curriculum is pretty broad, covering traditional, 3D, and experimental animation. Their classes do not just concentrate on 3D modeling, but also involve learning texturing, rigging and game production. Also included are courses on the history of film, video, and animation, which can serve as an excellent way to get the necessary background knowledge for game development.
The Garvey Center for the Arts is the home of the program. It offers spacious studios and labs, drafting/drawing tables, easels, model stand and ample computer equipment as well. Plus there's a 1,200-square-foot University Art Gallery, where works of prominent artists and students are featured.
Carnegie Mellon University
Entertainment Technology Center (ETC) at Carnegie Mellon University was founded in 1998. ETC is a professional graduate program for interactive entertainment, which mostly focuses on a two-year, Master of Entertainment Technology (MET) degree, which was established as a joint venture between Carnegie Mellon University's School of Computer Science and the College of Fine Arts.
Abertay University
The School of Design and Informatics is the home of Abertay's undergraduate and postgraduate degree programmes in games, digital arts, cybersecurity and applied computer science. Abertay was the first university to offer degrees in Computer Games Technology and Ethical Hacking, and continues to be recognised as an international leader in its fields; the school is designated the National Center for Excellence in Computer Games Education, and has pioneered integrated cross-disciplinary practice-based learning through its workplace simulation approach and the White Space environment. In 2015, it was designated by the Princeton Review as the best school in Europe to study game design.
The School undertakes research and knowledge exchange activities to ensure the development and health of its subjects and disciplines within the University as a whole. The School is also home of Dare Academy and the Securi-Tay conference. It has long-established professional links with Dundee's thriving computer games community and international companies including Microsoft, Rockstar North, and Sony, as well as industry bodies such as BAFTA, UKIE and TIGA.
An ongoing project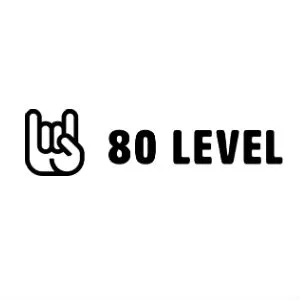 "We hope the 80 LEVEL top 10 universities site becomes the go-to guide for future game developers to help them choose the school of their dreams," said Kirill Tokarev, co-founder and editor-in-chief of 80 LEVEL. "We put a lot of thought into the list, and we will continue to expand it and add relevant information as we update every year."
The 80 LEVEL top-10 universities scoring is based on over 15 criteria, divided into four categories, which enabled the team to analyze the schools, identifying the best of the best. To obtain the final rating of a particular university, results for each criteria were summarized, providing an overall rating for the university. The results of the calculations were compared with the published ratings by the Princeton Review and Game Designing, with similar yet diverse results. For more information, please visit http://universities.80.lv/