Santa Monica Studio will be at SIGGRAPH from July 30th to August 3rd, speaking to interested job candidates. Email [email protected] to schedule an appointment or visit http://sms.playstation.com/careers for more information.
Since 2005, we've pushed the technology on the PlayStation platform to create legendary, impossible moments of action-adventure lore in God of War. The word "epic" has always been synonymous with the design and tech methodologies of our game, and we know our fans worldwide have felt this since Kratos first encountered the Hydra on the Aegean Sea.
Now, over 10 years later, we are taking God of War into a bold new direction. This time, we follow Kratos and his son, Atreus, as they embark on a dangerous and deeply personal journey into the brutal Norse wild. This shift in direction required us to evolve our technology dramatically. From new, unflinching dynamic combat to a game camera that never cuts away from start to finish, to the vast world of Norse mythology that we're establishing, we'd like to share with you some of the key technological highlights that are making this possible on PlayStation -- and maybe you'd like to join us on this new journey.
Building An Integral Companion: Atreus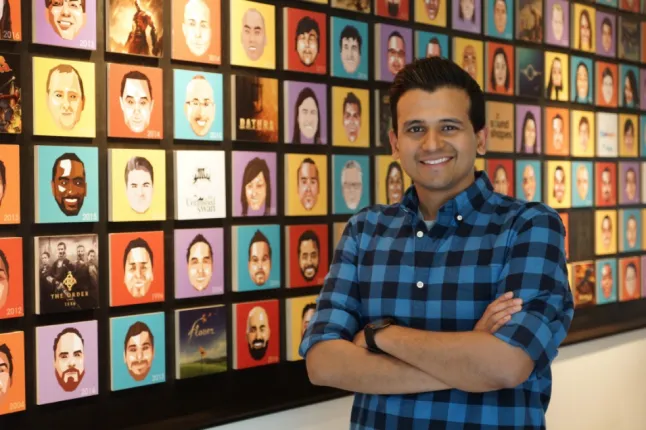 One of the core pillars in evolving God of War is Kratos' son, Atreus, from both a story and gameplay perspective. Our Engineering Lead, Jeet Shroff (pictured left), discussed the team's approach to the character.
"At the heart of this adventure, this game is about the relationship that exists between Kratos and his son," said Shroff. "Atreus plays an important role in giving Kratos the motivation he needs to want to change and bury his vengeful past. He looks to the boy as someone he must protect and struggles to bond with him."
"In turn, Atreus aids his father in many ways throughout the journey. To reinforce this theme, we didn't shy away from limiting their relationship to just the narrative. In gameplay, Atreus plays a key role in autonomously aiding and complementing Kratos while navigating through this foreign land as well as being an extension to his arsenal in combat."
"In addition, the player can use a face button to have Atreus translate runes, solve puzzles and use his full depth in battle from dividing the field to tag teaming and following up on enemies," said Shroff. "Whether the player uses the son strategically or to enhance combos, there are lots of interesting aspects of gameplay that we've been striving for with Atreus."
With these goals in mind, our team knew they needed to focus on building a systemic AI for Atreus that would be able to scale and handle the different cases and maintain his believability across both the narrative and gameplay. Shroff commented on the key focal points in building Atreus' AI as well as praising our team's collaborative work and persistence throughout the process.
"We worked hard on developing his positioning, traversal, progression and combat loops as core systems and not just specific moments of gameplay," he said. "The animation systems also needed to account for the fast paced combat, while keeping things grounded. We had to meticulously plan for all the situations Atreus might be in as he seamlessly transitioned back and forth between narrative and gameplay with the no cut camera (which Dori will go into more detail below)."
"From the outset, we knew this would be a monumental challenge. Having the inclusion of the son in the game made us rethink how we approached every aspect of God of War. The design, tech and animations needed to be in lockstep, and we had to make sure that every team was actively engaged in dealing with the son and coming up with solutions together to bring him to life."

Utilizing the Power of the PS4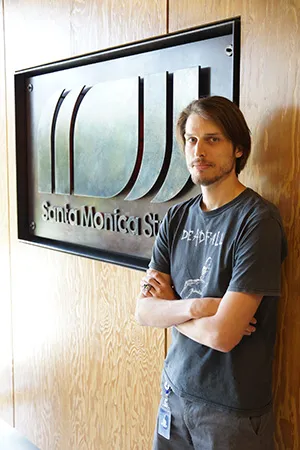 Evolving the God of War franchise, our team created ambitious technical benchmarks that would push the power of the PlayStation 4. Our Principal Programmer, Florian Strauss (pictured right), discussed our team's visual foundation.
"We're aiming for a grounded, realistic style, set in an environment that feels like a real place but with fantastical elements. In order to achieve this look, we needed to make the switch to physical-based rendering."
These goals also extended to the rich detail on all of the characters. Florian continued, "We wanted to read subtle emotions on characters' faces and used specific technology to help achieve this, such as pose-space deformation, which was previously only used in films, and very accurate lighting to make the characters look right."
To fulfill these visual ambitions, our development team had to learn a host of new skills on top of using pre-existing development tools. Florian discussed our team's transition to the new hardware.
"There is much more power available on the PS4 than there was on the PS3, and the hardware does a lot more in order to hide latency, which required a different strategy for getting the best possible performance," he said. "One surprise was that sometimes it was faster to do something brute force than through 'clever' optimizations, as it resulted in better pipelining and an overall better performance."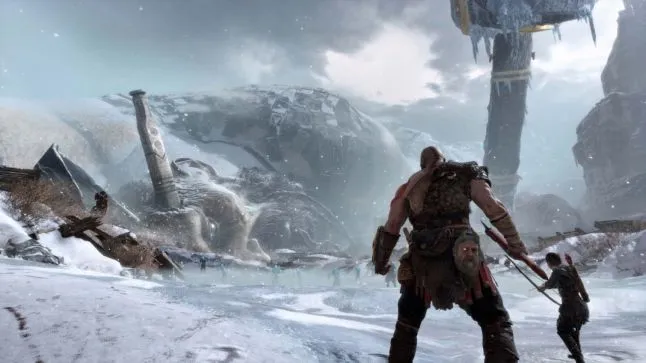 An Impossible Camera – One Shot, You'll Never Turn Away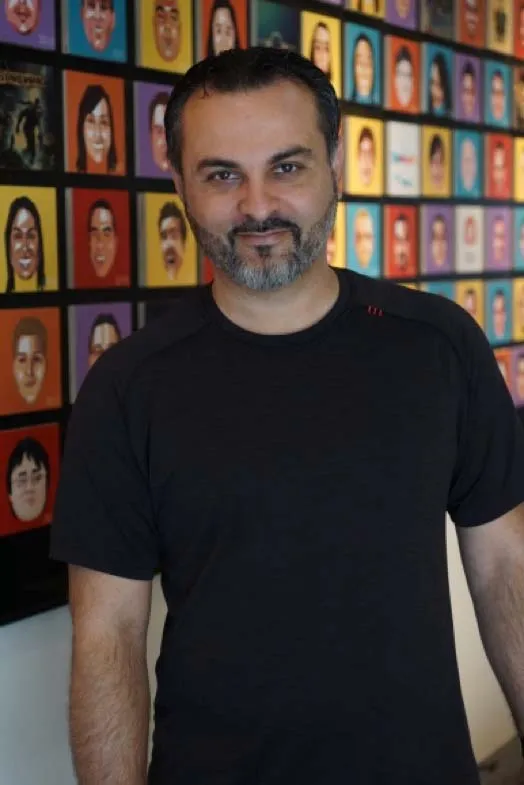 At the origin stage of establishing a new direction for God of War, Creative Director, Cory Barlog, challenged our team with a seemingly impossible technical goal: no camera cuts in the game. Our Director of Photography, Dori Arazi, laid out the motivations.
"The reason we went for this type of camera boils down to two concepts: we wanted to create a very immersive story with a lot of empathy for the heroes. This required a new approach in how we frame the action for the series. Gameplay in general is a non-interruptive camera experience, but when the camera cuts to a sequence of controlled narrative, you're now breaking that sense of immersion."
The end result was an amazing combination of creative inspiration, new uses of tried-and-true technology, and physical camerawork that had to be perfect. Dori explained, "We spent a lot of time tweaking the virtual mocap equipment to figure out how to get the right controls on the camera, operate it for a significant amount of time while doing this in real-time and not shooting the camera in post. Our team also did an amazing job in creating a gameplay camera that the player can control that has the same sensitivity and sensibility of a documentary camera."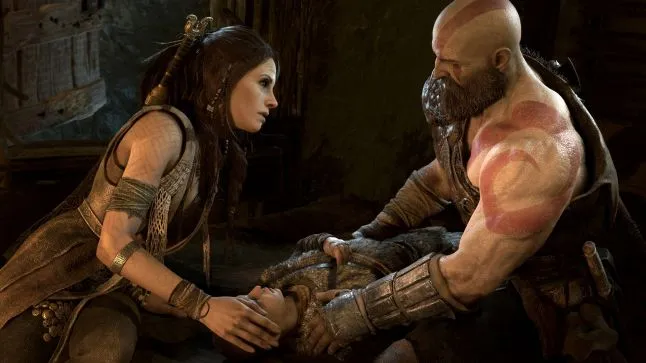 Come join us!
These notable achievements are just a sample of the incredible technology simmering under the hood and bringing our new God of War to life. Suffice to say, by pushing the evolution of our technology, we were able to push their creativity and vision of how we wanted to usher in a Norse era of God of War. These ambitions are what we hope will inspire those who want to join our family.
Home to over 250 world class creatives, our studio continues to work hard on evolving the God of War franchise in significant ways. Have questions about the game or want to inquire about how to join our journey? We'll be at SIGGRAPH from July 30th to August 3rd, speaking to interested candidates. Email [email protected] to schedule an appointment or visit http://sms.playstation.com/careers for more information.