Earlier this year, composer
Christopher Tin
became the first musician to receive a Grammy for music written for a video game. He won the award for Best Instrumental Arrangement Accompanying Vocalists for his song "Baba Yetu," which appears in
Sid Meier's Civilization IV
. An additional Grammy Award was given to Tin for his album
Calling All Dawns
, in the category of Best Classical Crossover Album. The music collection, featuring songs in multiple languages, has been licensed by Firaxis and 2K Games to appear in the massively-multiplayer Facebook game
Civilization World
. By inviting players from around the world to interact in a malleable history-building environment,
Civ World
reflects the multicultural themes of Calling All Dawns. Songs from "Baba Yetu" to "Mado Kara Mieru" and "Hym Do Trojcy Swietej" pay homage to the musical traditions of many disparate language regions and cultures. We last had the chance to talk to the musician for a
Gamasutra interview
following the release of Calling All Dawns in 2009. Here, we catch up with the composer following his unprecedented distinction as a Grammy-award winner for a piece of game music.
As you mentioned previously, you are someone who has played the Civilization games for years now. Is it at all hard to fathom that you would then go on to be recognized at the Grammy Awards for your music for Civilization IV?
Christopher Tin:
It feels very special. It's been this great way of going full circle, especially with
Civ World
using my album. I was a fan of the game growing up, roomed with one of the game's designers, and he brought me on board to write music for
Civ IV
. That music took off and became a hit because of
Civ IV
. In a way,
Civ
is the game that found me my audience. It's a franchise that has played such an important part of my life, growing up as a fan of the game, but also as someone whose career was essentially made through the game. To be able to give back by lending the game this particular recognition was a special thing for me. And now for them to include my music in
Civ World
, it's a further step in this partnership. Some people ask me what my dream job for scoring a game would be, and in a sense I already had it. It was
Civilization
.
Calling All Dawns reflects on artistic traditions from around the world. Does it interest you that through an online game like Civilization World, people can potentially share a cross-cultural experience along the lines of what you envisioned for the album?
Absolutely. Much in the same way that all of the
Civilization
games interweave historical and cultural events, I tried to do the same thing with Calling All Dawns. All the songs are interconnected musically and revolve around common themes. In a sense, it was a manifestation of the spirit of the
Civilization
series in musical form.
What are you able to reveal at this point about your participation in Civilization World?
Basically, the entire Calling All Dawns album has been licensed to appear in the game. It's not been decided how much will be in there, though there were stipulations in the licensing agreement about how the music
cannot
appear. For instance, it will not be directly downloadable. Other than that, it could be running in the background or synched to certain gameplay events. I'm curious to find out.
The creation of Calling All Dawns was a very lengthy process with a number of obstacles encountered along the way. Was it at all unrealistic in its ambitions?
Calling All Dawns was the type of album that only a person who's never done an album before would attempt to do. Logistically, it's so complex. Even looking back on it now I'm hesitant to do another album like it, at least any time real soon, because it was so exhausting. The entire time I was thinking that this would probably be my only album. If you're going to do that, you'd might as well go all the way. Not to mention, at the time the reason I started the album was because I was tired of the scoring gigs and needed something that was my own project and my own creative expression.
What were some of the major obstacles that you managed to overcome in order to steer the development of the album in the right direction?
The challenges came in the things that I was not prepared to do… for example, negotiating with record labels. But I learned a lot by doing it. I think that if I were to go back and do a similar album, it would go a lot faster and I could do it for cheaper. I made a lot of expensive mistakes. It's part of the learning process. As a learning experience, it was as good as one could possibly ask for. It exposed me to so many things, not the least of which was the whole Grammy world, which was something I knew nothing about. It was therapeutic to work on Calling All Dawns.
You have mentioned that having gone through this experience, you are now much more comfortable reading over contracts. What advice would you give to musicians who are starting out and are insecure when it comes to contracting for a game score?
Having a good grounding in music business is essential. Knowing how publishing works and what rights you can retain is very important. For myself, I am sort of fascinated by the business side of the music industry, and as an undergad I had actually considered going into law. When you're starting out, you're going to sign anything that people hand you. At a certain point, though, the business aspect becomes very relevant, especially if your music can jump from one industry to another, or from one platform to another. Knowing what's out there and knowing ways of leveraging what you've done in different capacities is very important. To a certain extent, that's exactly what I've done. I have leveraged the success I've had with "Baba Yetu" in
Civilization IV
into success with a record. In this day and age, knowing what options there are is very important.
What did you say in your acceptance speech at the Grammy Awards?
I thanked the Academy, my parents, my girlfriend, and also the video game community. I talked about how it was a historic win and expressed my hope that other video game composers would get to experience what I experienced. There has been a big push for the Grammys to start their own category specifically for video games, but I don't see that realistically happening, especially since recently they've been cutting Grammy categories. To me, it's better if a game composer wins the Grammy in a non-game category. What was exciting about the win for "Baba Yetu" was that there were over 300 submissions across every genre. In a way, for a video game piece to receive the prize over these submissions in categories of jazz, classical, rock and pop is a bigger validation.
On various occasions, your music has appeared at Video Games Live during concert tours. The E3 2011 performance in Los Angeles was the first time you have conducted "Baba Yetu" in this setting. Is conducting performances of your famous composition something you find you can look forward to?
Although there's always a moment of nervous panic a couple minutes before I have to take the stage, Video Games Live is a very safe environment for a musician. I would like to be doing more conducting, because when I started out in music I was trying to balance both a composition and conducting career.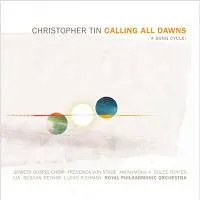 All through college, I studied quite a bit of conducting, but as the composing side took off, I found I had less and less time to really be involved as a conductor. To actively maintain a conducting career, you have to have someone to conduct. Those opportunities did not present themselves to me. These days I only get to conduct maybe once a year, but I always enjoy it.
On your Facebook page there was a contest inviting people to write their own lyrics to "Baba Yetu." What made you decide to share this idea with your fanbase?
I had been urged by one of my assistants to do more contests through social media, and it seemed like a fun thing to try. I was inspired by
Brentalfloss
's parody, which I still think is genius. These days, whenever I'm singing "Baba Yetu" back to myself in my mind, it's with brentalfloss's lyrics. One of my favorite lines is, "Be immortal, rule as you see fit. Just one click you can decree shit." That cracks me up every time I think about it.
How did you choose the winner?
We actually gave out four awards. Brentalfloss was a guest judge, and he picked one of the winners. Another was chosen for having the most likes on the Facebook page for their entry. One was someone I chose. The fourth was a girl who didn't fit into any of these criteria, but she put so much into her production. It was Harry Potter-themed, and she filmed a video with everyone dressed up in Hogwarts robes. I don't know if I'll do anything like this again any time soon, but it was fun to try.
Are there any collaborations on Calling All Dawns that looking back have had a special significance?
There was one artist in particular that was amazing to work with. That was
Frederica von Stade
. She sings the Polish song "Hymn Do Trojcy Swiete" and is a legend. My album is the very last recording she made before retiring. Her career has spanned 40 years, and she has been nominated for many Grammy Awards, performing on many of the world's biggest stages. At the same time, when it came time to work with her, she was so sweet and so polite, very deferential. She asked me very politely, "Did you like the way I sound? Do you want me to do it differently?" Of course, the whole time I could hardly believe that she was asking me what I thought. She was amazing to work with. The whole idea of an opera diva does not apply to her. It was a wonderful lesson that no matter how great a career you have, staying a good person is the real achievement.
Images courtesy of Firaxis, 2K Games and Christopher Tin. Photo courtesy of the musician. For more information on the making of Calling All Dawns, see our previous interview. To learn more about the music of Christopher Tin, see his official website.