Get ready: The Game Developers Conference kicks off next week in San Francisco, and organizers are eager to let you know about all the great sessions, bootcamps, roundtables, interactive spaces and cool events that will be available for you to check out during the week-long show!
There's still time to buy a ticket, too -- online registration for GDC 2016 will remain open through this Wednesday, March 9th at 11:59 PM Pacific, and you can even buy a pass at the door if you like.
This will be the 30th edition of the Game Developers Conference, and organizers are celebrating the momentous occasion in a variety of ways -- including putting together a beautiful infographic (teaser below!) that will give you a quick overview of 30 great things to see and do at the 30th GDC.
So take a peek at the big list, and as you're putting together your GDC 2016 session schedule in the Schedule Builder don't forget to set some time aside to check out the variety of other lounges, exhibits, and events that will be set up across the Moscone Center throughout the week.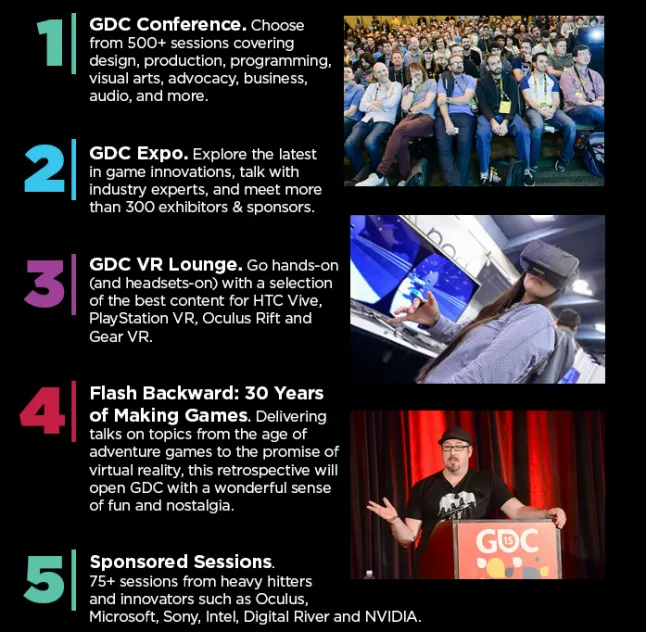 GDC 2016 itself will take place March 14-18th at the Moscone Center in San Francisco. For more information on GDC 2016, visit the show's official website, or subscribe to regular updates via Facebook, Twitter, or RSS.

Gamasutra and GDC are sibling organizations under parent UBM Tech.