Games are good entertainers. Though there is extensive video game database available, we get bored by the same plots over the time. Here is where artificial intelligence comes into the picture to generate game content effectively to keep the gamers hooked. In this post, we are going to look at some of the ways AI is shaping the ways games are created by game development companies.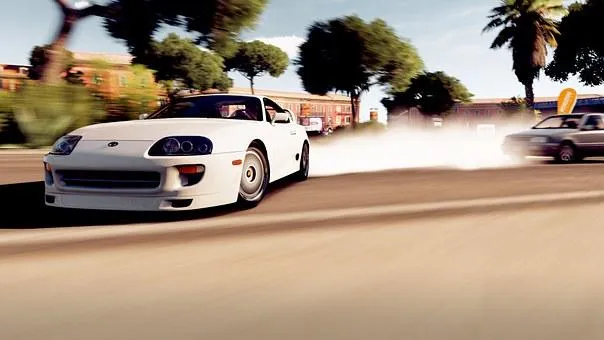 Three Roles of Game Artificial intelligence
Experts put AI in games as an academic pursuit and computer games can be used as test beds for research to analyze complexities and the reaction of human in the real world. Here are three different ways AI is used to generate game content.
AI As an Actor
The primary role of artificial intelligence in games was to mediate between the game and the player. AI played a role of an artificial human opponent which does away the need of filling human roles in a game for interactive game play. In comparison to the non-AI game, the artificial intelligence embedded in the game algorithm puts more emphasis on creating an engaging and entertaining experience for the gamer rather maximizing score or win/loss rates. When AI is put in the actor role, research is more focused on non-player character decision making and path planning. The AI algorithm plays an important role in drama management where artificial intelligence plays an important role between the NPC (non-playing character) and other aspects of the game including the virtual world.
AI as Designer
The second important role of artificial intelligence is mediate between human computer game system comprising user, game, and the developer. Game designers are responsible for building and defining a game and how the user interacts with different aspects of the game. The game designer uses an iterative concept to refine a game in order to achieve a particular game vision.
The systematic use of artificial intelligence is particularly known as the Procedural Content Generation which includes algorithms and presentations. This concept is used to generate content for any components of the game. In online games, the content generation using AI algorithms generally focuses on creating larger amounts of variations alone and tailoring content for a given user to create a more engaging experience. The primary concern in Procedural Content Generation is to appropriately represent game content and provide users with right means to interact with different game components to author desired outcome and content.
Game adaptation generally includes player modeling and content generation to tailor games for individual players. In most cases, a higher emphasis is given on closed loop of modeling player actions and automated adjustment of game content based on player and game design goals. In the game adaptation, the entire game is created on user feedback. Large data sets are referred for game analytics which includes capturing, understanding, aggregating and visualizing player behavior for creating automated AI systems.
AI as Producer
Besides generating engaging and extensive video game database, AI will also play an important role in acquiring a new player, retaining players, and reacquiring lapsed players. AI is being used to create lifelong agents that will learn about a particular player over time. These lifelong agents will serve as a long term companion to users and recognize and adapt to the player behavior over time.
The lifelong agents use historical interactions with players to adapt to the changing user behavior. The long-term engagement through lifelong agents can help foster long-term engagement with users.
There is no doubt AI can generate content for long-term engagement player values, preferences, and motivations and help in reacquiring players who have lost interest in the game. AI can also be effectively used to target potential "pain points" of game play to improve player acquisition and prevent early dropout.