Are you a ninja lover, who's always on a look out for some kind of cool games with ninja character to lead the path of success to acme with your adorable ninja character in the game, then you are at the right place. As here we would be discussing about a great adventure game Dragon Ninja Rush, which would potentially keep you on your toes.
While playing to get some cool score to show off among your friends with your ninja skills in the game screen, this game is growing fast and wide across the world. Hence the game made us notice this and let you know about this amazing racing games.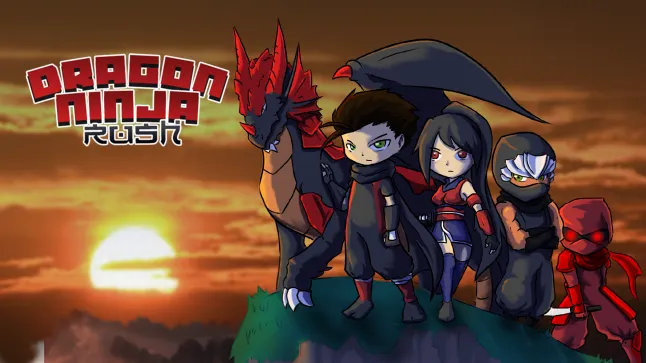 While playing this awesome game, it reminded me of the great old days of Super Mario Run, Clash of Clans, Pokémon Go, and many other best games. We played with different character and great storyline, as it resides to them in some sense with the added benefits, such as upgrade of better looking ninja characters, good cartoon graphics, and awesome gameplay experience. It would be enough for you to keep glued to your smartphone and enjoying in your free time to have fun.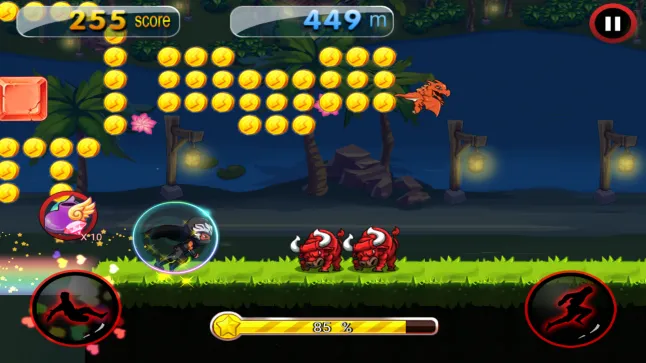 Some of the great features of Dragon Ninja Rush are worth to look at, before you start playing this awesome ninja adventure game:
In this ninja rush action game, you can create your amazing characters within seconds to conquer this game with the true ninja spirit in you and your character
It comes with different types of powers booster in the game to give you an edge over your competitor in game. With awesome looking stunning effects, all you need to do is grab them all to win the game and get featured like a rising star on the leaderboard.
The stunning looking gameplay allows you to run across different beautiful locations like seaside nights, bamboo gardens, flowers gardens and etc. It is a cool gaming along with the smooth and relaxing orchestra music playing in background to calm your nerves down and have a good time.
You can share your achievements and top scores easily with your friends on social network and take part in different leaderboard challenges to keep the game spirit alive in you.
This game has a good gameplay with different levels, characters, obstacles, villains, pets, and much more to complete in every sense. It made everyone and I play daily. I am sure you too will get hooked to it once you start playing.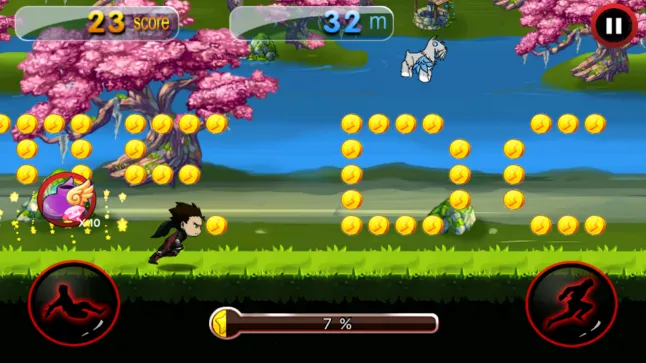 Oh my amigos, if you have read the features of the game given above, I am sure that you would like to play this game to beat the hell out of your competitors to top the leaderboard charts in no time. Before that let me take your few more minutes to let you know the simple and easy process to play and excel this game right below:
Get started by building your character and choosing your ninja rider like a legendary dragon, snowy Mammoth etc. Whichever suits your persona!
Start the game and use tap for jumping over the ground obstacles, sliding to change the course for preventing obstacle collision.
Collect all the coins, gems and power-ups in your journey, as they will help to unlock new levels and characters.
Cover maximum distance as you can keep by defeating all the villains and obstacles to lead to victory and new levels with maximum score to show off in leaderboard across the social media to your fans easily.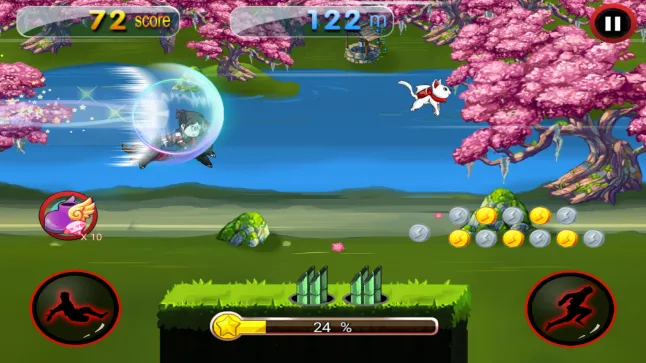 This smartphone game is available on world most sought after operating systems android and ios for you to download for free and enjoy every day to keep your gaming spirit alive with this next level simple to play game. It would bring smile on every kids and adults face, once they start playing it for fun and enjoyment.
So the great ninja warriors what are you waiting for, download this free dragon ninja rush game for android and ios devices and hop on to your favorite ninja dragon to rule the leader boards of the ninja dragon rush to induce some fun in your boring monotonic life!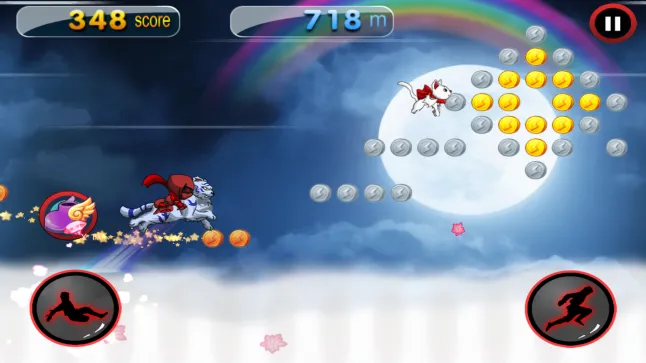 Dont forget to share this post with your ninja adventure lover friends to have fun with them together and get latest gaming updates from Gamasutra to the gaming spirit alive .