Retro Game of the Day! Bump 'n Jump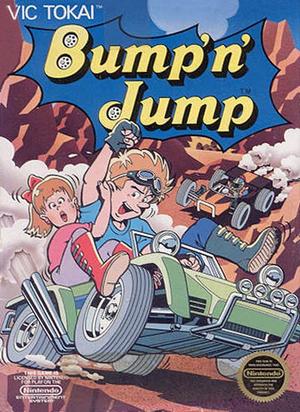 Bump 'n Jump by Data East, original arcade release in 1982.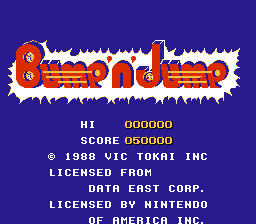 When I was a kid, there were certain games that you'd come across in the arcade which just blew your mind. There was something about them - the graphics weren't necessarily so wonderful or smooth, the play control might have been aggravating and iffy, but something was different and special enough about a certain breed of games that they just stayed with you long after you'd returned home. Bump 'n Jump was certainly one of those games.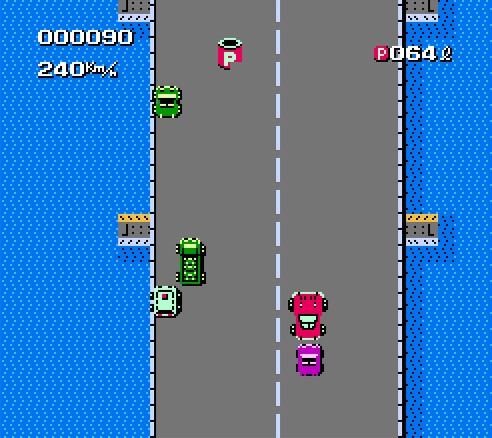 Unlike many arcade racers of the time, the goal of this one was not to merely avoid the other traffic, but to actively engage it. You scored points by smashing cars into obstacles, or actually jumping on top of them. Your little roadster could hop and bop all over the place!
And this was what was really cool about the old arcade games! As has been stated so many times before, they couldn't represent reality with any degree of complexity, so they had to present with a more cartoony theme in order to attract players into their worlds.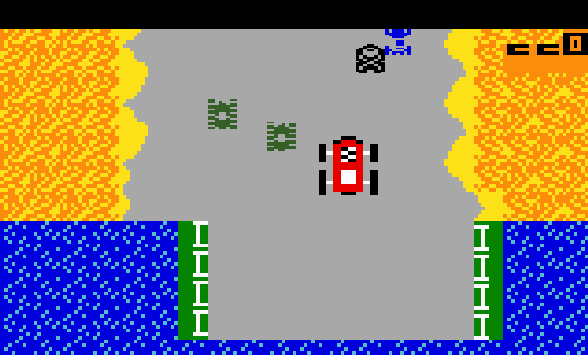 Bump 'n Jump was an odd little game, but a lot of fun and one which was quite eye-catching back in its day with its unusual (but cool) jumping mechanic. It held a nice little spot alongside the other topdown drivers of the day such as Spy Hunter and Turbo. Worth a look today if you've neither bumped, nor jumped - get your 80s road rage on!