3-D Worldrunner by Square for the NES, released in 1987.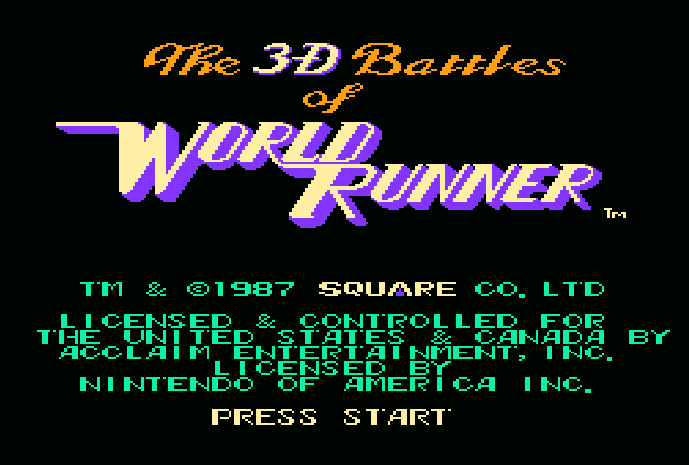 The early days of Square, like many development houses, saw them producing some rather simple little mainstream games that were tailored to be attractive to a general audience. In the 80s, jumping and shooting was the order of the day, but not many folks had tried to do it in 3-D perspective..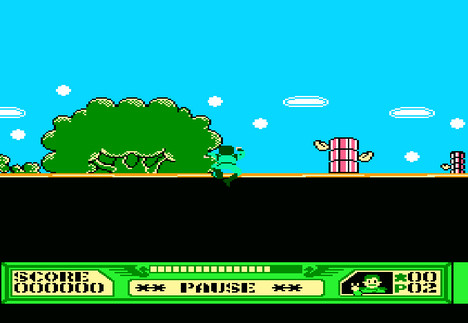 And so this was what was attempted in 3-D Worldrunner, as it attempted to present an early take on the third-person platformer. For the early time it released, this was a bold attempt, but the game came off looking more like a drab homage to Sega's earlier hit Space Harrier. And where that game had you flying around and shooting constantly (which was very empowering), Worldrunner strapped you to the earth and rarely let you fire your weapons. After being so spoiled by the shooter goodness, it was hard to get into this game. Also, a large amount of the time you'd be running around banging your head into columns and looking for powerups, which always made me cringe a bit.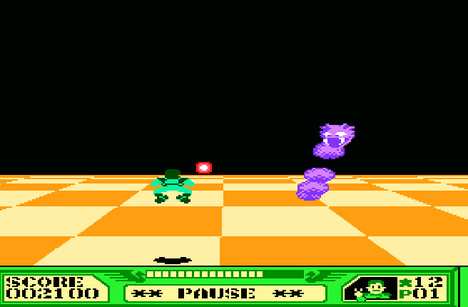 Even so, the game was well-received and it did have its fans. The engine was obviously similar to what Square used for Rad Racer (itself a knock on Sega's OutRun) right down to the implementation of an optional red/blue 3D mode. Interestingly, a Japan-only sequel to this game ("JJ" or "Jumping Jack") was released shortly afterward, utilizing special LCD 3D glasses similar to Sega's SegaScope-3D tech.