Heroes Never Die, our new dark action and tower defense game, will soon be published on Android and ios devices, and we finished it with five people. Now we would like to share some of our experience and our project.
Our team started small, consisting of only me and girlfriend, who worked as engineer and designer, respectively. After four months of work, we finished the first demo and sent it to our friends, who were all surprised that we could do so much as a two-people team. While the first demo received much approval, we still wanted to more with the game. As a results, we found three more team members, including our Art Director Jia, who had ten years of experience in the industry. With more help, we overcame some of our biggest obstacle, deploying much better visual and audio effect. We also got to include more systems and features in the game, which were initially hard to achieve with only two people. The end result was good, and we would like to share it and why we made what we made with everyone.
Heroes Never Die is first 3D Action and Tower Defense Game. Taking place in a dark world, this new game by iDreamSky innovatively combines tower defense strategy with action-based play into a new, fantastic game style. In addition to the traditional gameplay of classical tower defense game, we added in strategy components to upgrade the ordinary game level to passionate battlefield that stimulates players' intelligence. We want various strategy gameplay will surprise players all the time!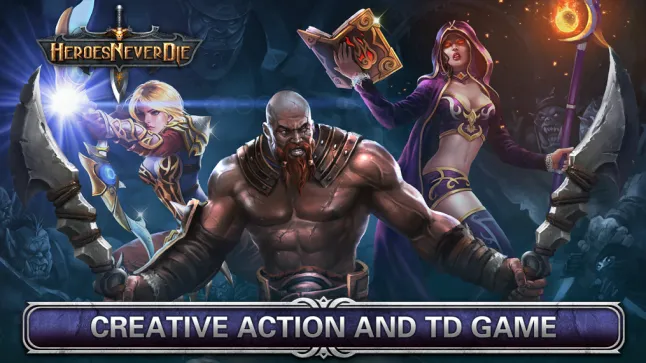 Based on dark atmosphere, we added Level Mode, Endless Mode, and Boss Mode to provide players with more entertaining possibilities. In addition, by leveling up heroes' skills, choosing new gears, and upgrading traps and towers, players can connect with their characters and get sense of achievement through the game. As the same time, as players build their own unique defense lineups, they also need to control heroes to move around and use skills strategically. The two features added together will entertain and engage players who are interested in either tower defense or action games. Below are screenshots and brief descriptions of some features in the game.
-Level Mode
In this mode there is a normal section and a difficult section, each with 60 levels. Every level supports four game modes: action and tower defense mode, pure action mode, pure tower defense mode, and boss mode. Each mode has a completely different game experience.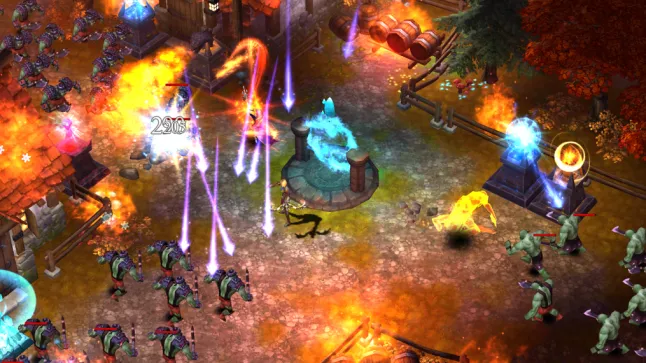 -Endless Mode
Players need to challenge increasingly more waves of monsters, and get plenty of experience, physical power and gold from the kill.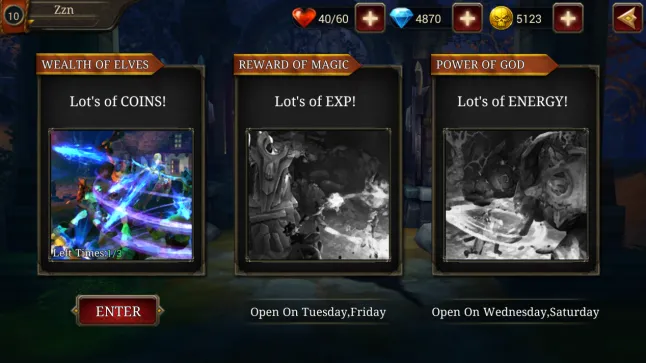 -BOSS Mode
Players do not need to focus on attacking small monsters; instead they can fight directly against the giant bosses instead. Each boss has its own unique skill, which requires different strategies. Players have to come up with better strategies to perform higher damage and obtain higher position on leader board.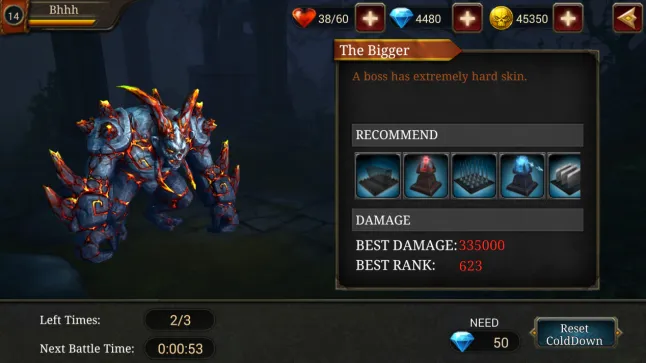 -Trap System
The trap system includes the trap synthesis, the trap upgrade, and the trap evolvement. Each trap has its own unique skills. By upgrading traps, players can deal more damage through them, and by evolving traps, players can unlock traps` additional skills.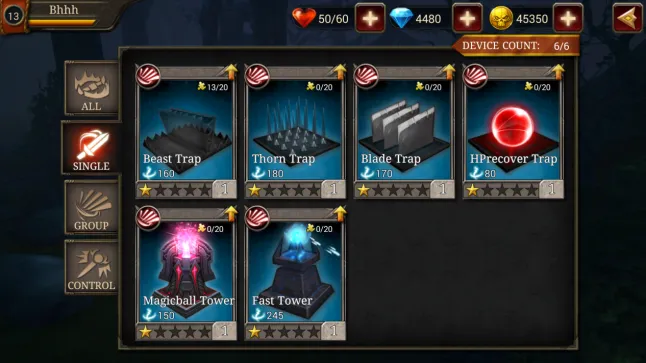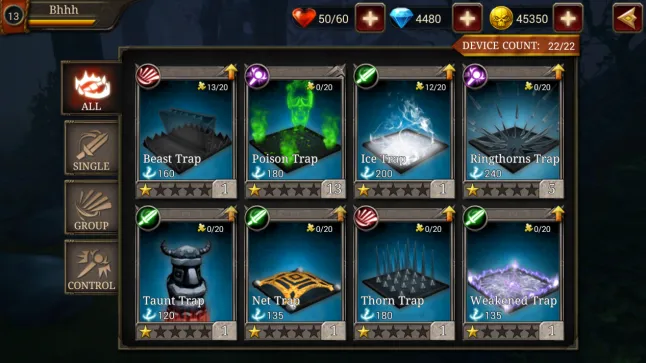 -Hero System
Currently there are three heroes in the game: Arcane Archer, Ancient Barbarian and Fire Master. Every hero has a distinct characteristic and talent.
-Gear System
Gear system includes the deployment and evolvement of gears. In the game, there are over 200 gears with distinct avatars. The gears can be evolved to unlock stronger abilities.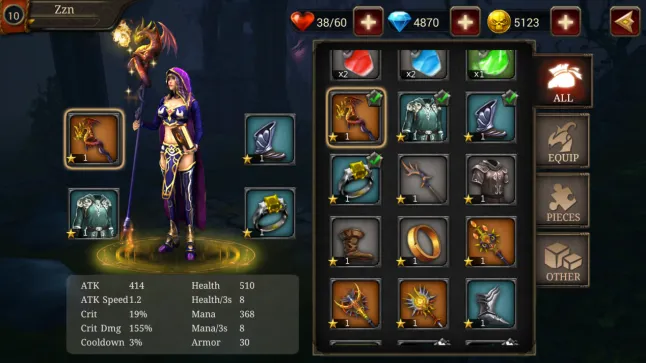 -Skill System
Every hero has its unique power and skills that could match with different traps, to get extraordinary effect. These skills can be upgraded to obtain more powerful effect.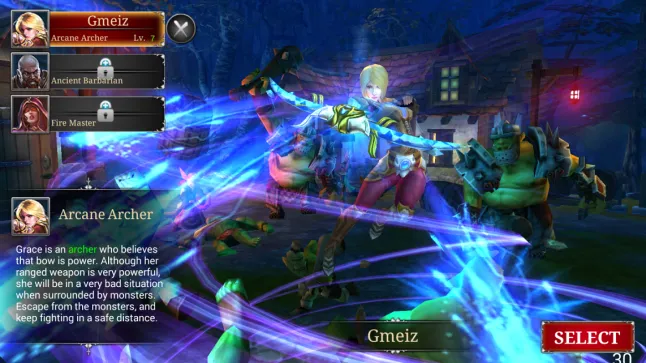 The hardest part of making an experimental game is endless modifications based on user feedbacks. We had to keep trying to find what players like. When we designed that game, we want players to corporate players' brain and fingers to find a unique rhythm that work just for themselves. Unique defense lineups, best trap combinations, and stylish hero movements, all players will be under spotlights in this virtual world.
After reading about our story and game, if you have any feedback on our design, please do not hesitate to tell us. Heroes Never Die will be available soon, and we would love to hear back from you so that we can make the game even better.
For more details on the game, check out our Facebook Page: Heroes Never Die.