I am a firm believer that "Taking The Risk" and going for what you want is one of the best thing that you can do about your passion.
The problem is that with risk comes fear and doubt, and some of them might be so painful that they bring you down.
Here are a few of the fears that you might have as you are working on your game, maybe even right now:
-Will people accept who you are?
-Is success harder to achieve in our industry than in others?
-Is the market is saturated. Can I make it?
-Will I even pass 100 downloads on my game?
-If right now, I send 100 emails to youtubers, will any of them respond at all?
-Will my creations be rejected and hated?
-Have I made a clone of a game I don't even know exists?
-Is my future uncertain?
And I'm here to give you great news. Having these fears is normal, and in fact a great thing. It means you are challenged and are taking a big enough risk, that might get recognized.
For example: If you are scared about promoting and marketing your game in general, it means it's something that most people don't do, or at least do not take seriously.
Which leads to the fact that you CAN take it seriously instead. And promote more and in better ways (of course, while avoiding spam).
I also believe that you should be going for what you fear most, since that might be what you also want the most or what would lead to the greatest results.
You might be hesitant and afraid to contact that one youtuber, but just know, that "You miss all of the shots that you don't take." So not doing it is a greater risk to take than a little bit of rejection and hate.
At least if you're doing it, you see for yourself if what you did works.
For example, I made a video on my gamedev channel WhyteSeal about "Benefits of Having Fun At Work"
Before making it, I thought that was a "hot" topic that many people would find interesting. But only after I posted it and saw it only making 30 views I realized that no one cared about it.
Now take that analogy and put it in use, in your own project! Let's say you've been working on your game for a few years already, and you still haven't published it.
Your idea might not be received well, and because you didn't publish it as soon as possible, if your project fails, you would have lost years on a idea YOU thought was great, but it actually wasn't.
You get the point? Taking the risk, and putting yourself out there often/consistently is supposed to be scary and it's also natural that it makes you think negatively (unless you're a lucky one with unshakeable positive mindsets, or simply not caring about failure).
Your mind is programmed to find excuses and doubts as soon as it feels you're hesitating.
When you hesitate, that's telling your mind that you might be doing something harmful. So if you don't take action immediately on that idea that you got this morning, it will go nowhere.
And that applies to all fears. They are all natural, and tell you just how far out of your comfort zone the action is.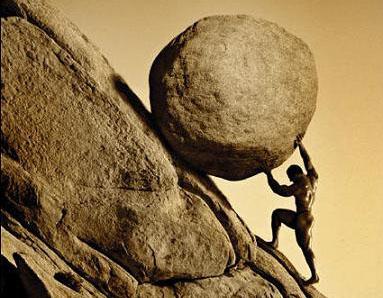 But I want you, despite those fears, to keep pushing. And your comfort zone will eventually be expanded, and with it, that action that used to be scary, won't even be a thought now.
I made a video about this exact topic, in a more "motivational" type of content, so if you feel like getting inspired, check it out:
https://www.youtube.com/watch?v=kLTInBPPAL0