You have been working day and night to come up with the best lines of code the industry has seen. Your game is brilliant, engaging, and most importantly free of bugs. However, you don't possess the marketing know-how or the capital to make your product irresistible to your audience. How many times have developers found themselves in this position or a similar one? Can you count the number of times you wanted to learn something new about the industry only to come up short because you didn't't have access to the necessary human and other resources?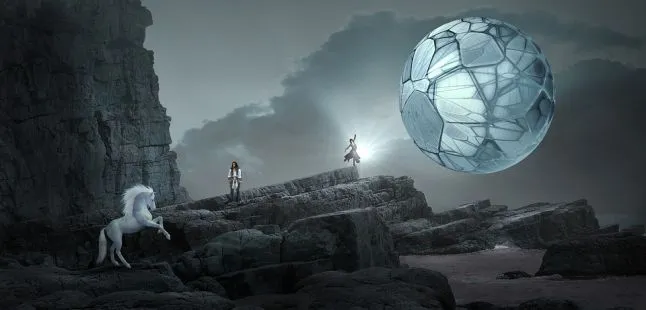 Developers have always had problems when it came to marketing their products, and some even through the development phase of their projects. It does not mean that these game devs are not as creative as the next ones. What it means is that many developers have been forced to put their ideas away for lack of a support system to guide and support them throughout the development process. But what if there were one? What if game developers formed their own associations? Would that be the answer to the game creators' problems? A case of a band of game devs in U.K who have come together in U.K provides the answer to these questions.
A Strong Unified Voice
Unlike many other professionals, game developers rarely have a unified voice to highlight their concerns and preferences.
In Canada, a group of game devs living on the Prince Edward Island got together and decided to revive their association. The developers, most of whom work under video game studio PEI, had disbanded when their previous association, ITAP, ran out of capital. One of the reasons the developers pioneered the new association was to create a strong voice for all developers in the gaming industry.
Deidra Ayre, head of operations for Sculpin QA, the studio behind the up-and-coming game Ricky and Martin, remarked that a unified was what game devs needed. "It would raise the profile of the online roulette industry," she told CBC.
More Developers, More Resources
Ayre also noted that creating an association of game developers would equip them with resources they would otherwise not have had access to.
Think of it like this. As a game developer within an association, you could access information easily. All you would have to do is ask a fellow developer. Similarly, resources such as funding could be used for the industry's development, as opposed to the development of one game or studio. This was the sentiment Ayre expressed last October when her studio received more than $800,000 in federal funding for game development and marketing. The studio, Sculpin QA, is renowned as one of the most vibrant studios in the VR niche in PEI.
PEI developers plan to meet in February to officiate their association and elect new executives If implementation occurs as members hope, the PEI game devs association will be operational by April.