Chris Kerr is a news reporter for Gamasutra
I'm sure most of you would agree 2016 has been a divisive, tension-soaked year. From Brexit to the U.S. Election and the slow, painful death of morality (I jest), it's been an exhausting 12 months, and I won't be sorry to see it melt into the horizon.
This year, more than ever, I've relied on video games as a method of escapism. And I'm not ashamed to admit that at times it's been easier to bury my head in the digital sand than to face some of the preposterous realities I've been confronted with.
It's a good job then, that, for all of its faults, 2016 has pulled the video game cat out of the bag. We've been treated to more than a few masterpieces on all fronts, which is why my list spotlights everything from a mobile monarchy simulator to a 4X grand strategy space sim.
So, with the end in sight, it's time I sung the praises of those standout titles that dragged me through the year. Here they are in alphabetical order.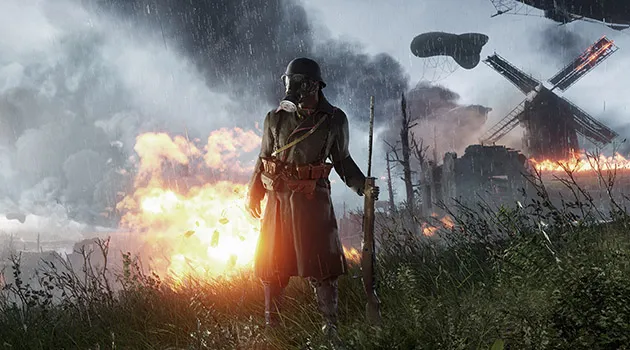 I'll level with you, I haven't even touched Battlefield 1's single-player campaign (though word on the street suggests it's a tasty piece of pie). As much as that's a testament to my own laziness, it's also a testament to the quality of Battlefield 1's absorbing multiplayer experience.
No other shooter to hit shelves this year delivers battles of such scope, grit, and, downtrodden beauty. And if you're playing with friends, DICE's tried-and-tested squad-based combat tuns the game into a absorbing tactical affair, distinct from the lone-wolf shooters assaulting the market.
There's something uniquely special about seeing your tiny group's heroics make a tangible difference across such vast skirmishes. And its during those moments, those instances where every single mechanic clicks across land, air, and sea, that Battlefield 1 cements it's place as one of this year's irrefutable greats.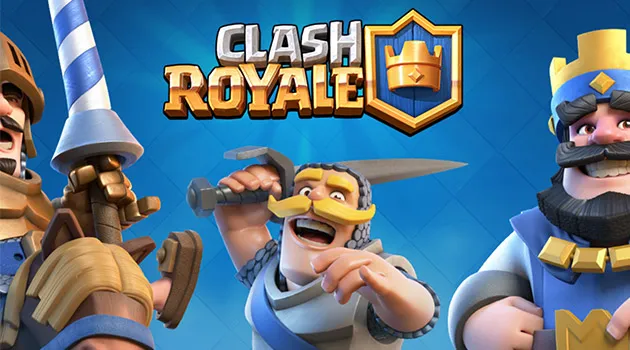 A fairly balanced, ultra-competitive, freemium multiplayer game that doesn't feel like its stabbing you in the back with a freshly sharpened pay-to-win mechanic. Impossible you say? Well, my good friend, meet Clash Royale.
Perhaps I'm being a tad over dramatic. After all, we're past the point where the words "free-to-play" are viewed as a synonym for "corporate greed," but that fact I never once felt the need to drop a single penny on Supercell's tactical tower-defender-cum-card-battler is a testament to the Finnish galactico's inherent understanding of how to seamlessly blend the model with rich, rewarding game design.
The Division by Ubisoft Massive, Red Storm Entertainment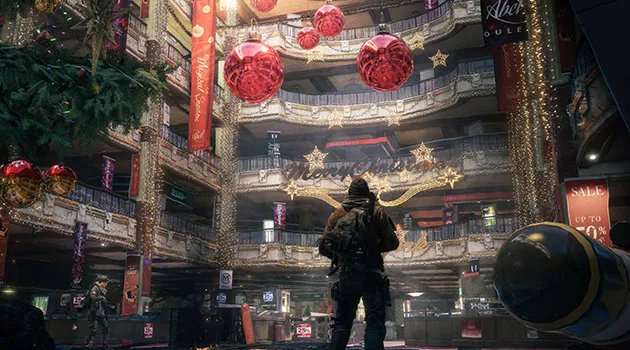 The Division is marmite, and I mean that in the nicest possible way. Some love it, while others love to hate it. And, to be fair, its detractors make more than a few valid points. It does feel like a grind at times, there are too many immersion-breaking bullet sponges, and the Dark Zone is riddled with issues (where's the incentive to go rogue?).
Yep. Ubisoft's gritty shooter gets a lot wrong, but it also gets one huge thing right: the world itself. The Division reminded me how satisfying pure exploration could be, and surprisingly, for a title built around multiplayer, I often found myself going solo just so I could soak up every inch of desolate, post-outbreak New York.
Each snow-blanketed street, abandoned apartment, and ransacked supermarket told its own sorrowful tale. Like an open book, the world became the story, and its for that reason alone The Division makes the cut.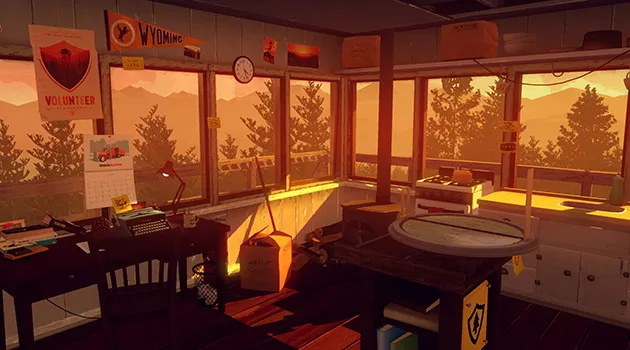 A few of the games on my list are what you might call diamonds in the rough. Firewatch is one such gem. It's by no means perfect, and in some ways actually left me feeling a little let down.
A story that promised much but ultimately failed to deliver, technical issues that dogged my playthrough, and one or two cheap red herrings are just some of Firewatch's cardinal sins. But nobody's perfect, and Firewatch more than makes up for its shortcomings by delivering two of the most well-written, genuine characters I've ever encountered in gaming. Not just in 2016, but ever.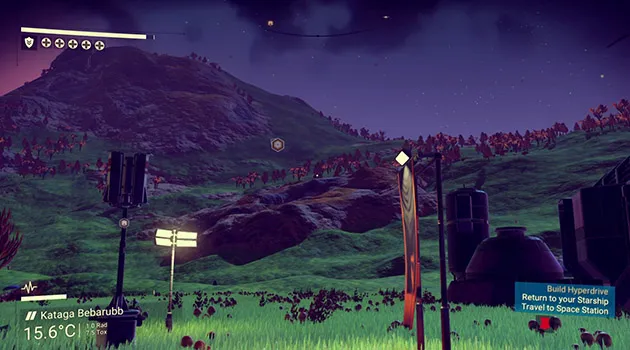 Don't call it comeback. Actually, please do. Because even I'm surprised Hello Games' procedurally generated wallpaper generator made my end-of-year list. But here it is.
That's in no small part down to the recent Foundation Update, which instilled in me a newfound purpose. Prior to the update, I'd dipped in and out of No Man's Sky when I needed to zone out. Like I said, it was a beautiful, relaxing sci-fi wallpaper generator, but it all felt a little aimless.
Fast-forward to November and my opinion has flip-flopped more than a post-Brexit politician. Now I'm in love with the game, or more specifically survival mode, which pushes you to explore every inch of every planet to survive just one more day. In Survival, space is your enemy. It doesn't care whether you make it or not, but the key thing is: now I do.
There's also a special place in my heart for Hello Games. After having to deal with years of hype followed by an almighty fan backlash, I wouldn't have blamed them for throwing in the towel. But they didn't. They kept their heads down, and slowly waded through the swamp of vitriol to give fans what they demanded. And for that, I salute them.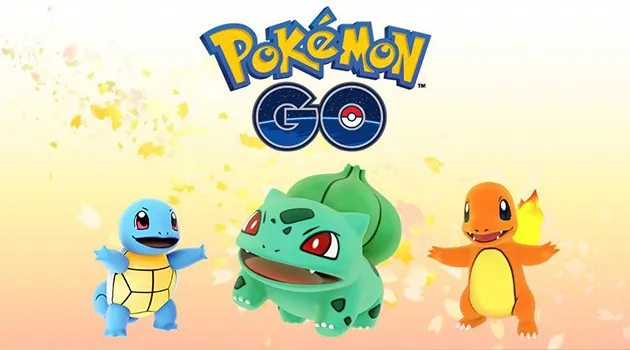 Earlier this year I spent a picturesque summer afternoon strolling through Leamington with a friend. We were on the hunt for some lesser-spotted Pokemon, and managed to bag ourselves an Eevee, Psyduck, and Jynx all while taking in some of the British spa town's more charming sights. That's my experience with Pokemon Go in a nutshell. It's not taxing, it's not complex, and it's by no mean's deep. But who really cares? Because Pokemon Go isn't trying to be any of those things.
First and foremost, it's about escapism, exploration, and (as clichéd as it sounds) companionship. It's an easy game to fall in love with because it doesn't ask you to do anything other than relax and share in the joy of Pokemon finally breaking into the real world. For me, Pokemon Go doesn't have to stand the test of time to be great, because for one summer it brought people together, transporting them back to a time when a kid called Ash Ketchum was our hero and pocket monsters ruled the world.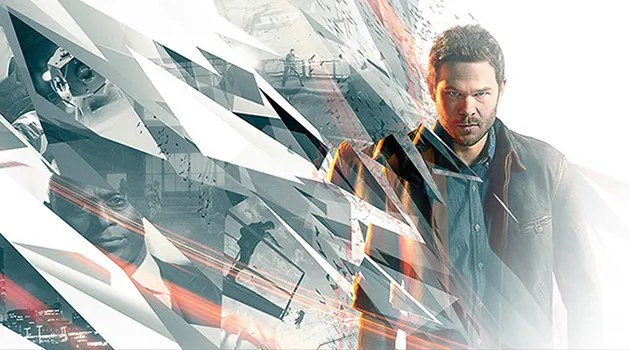 I've been in two minds over plumping Remedy's time-hopping shooter on this list. As a game, it's a confused entity, never quite sure what it wants to be. The combat is engaging, if slightly one-note, the shoehorned platforming segments feel decidedly underdeveloped, while characters flit between genuinely compelling and eye-rollingly cheesy at will.
Still, looking back I can't name a game that intrigued me more than Quantum Break. Remedy fully committed to the idea creating of a interactive, transmedia experience, and for the most part it worked. Although I might be in the minority, I genuinely enjoyed the accompanying TV series and the story it was trying to tell. It's humanizing affect on the main players elevated the game's emotional beats, acting as a salve to some of those aforementioned missteps
And that's the point I'm trying to make. For all of its flaws, it's impossible to fault the attention to detail that went into crafting Quantum Break's winding, transcendental jaunt. The Remedy team set out to deliver something unique, and they delivered. Sure, it's a little rough around the edges, but I want more action games to push boundaries and take risks, even if it means flirting with failure.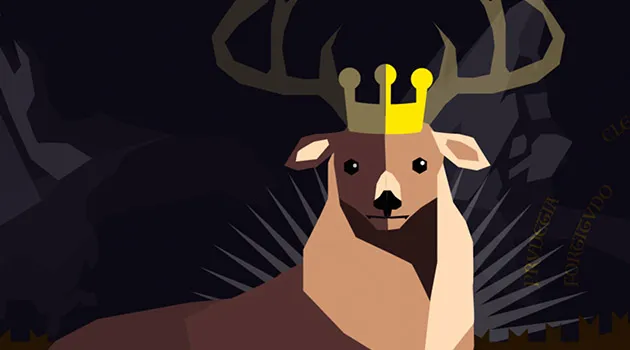 Take a pinch of Tinder, an ounce of monocracy, and just a smidgen of devil worship, and you'll have something that looks a little bit like Reigns. Nerial's medieval monarchy simulator asks the impossible: rule a kingdom and cater to the tedious whims of the church, the treasury, and the people themselves with a simple flick of your finger.
Keeping everyone happy is a literal impossibility, and sooner or later (usually sooner, in my case) you'll be put to the sword -- or set upon by a gaggle of disgruntled peasants. That's only half the fun though, and the truly impressive thing about Reigns is the way it manages to spin so much entertainment, and genuine narrative depth, out of one simple mechanic.
Executed poorly, it might've felt restrictive. But thanks to some stellar writing, chock full of humor and wit, Nerial managed to serve up a little slice of mobile perfection.
Stellaris by Paradox Interactive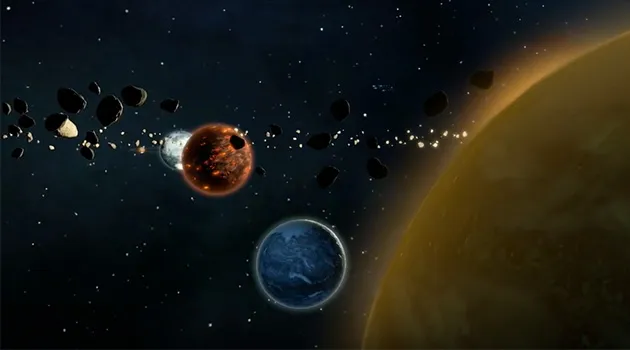 Stellaris was my first taste of 4X grand strategy -- which, for the uninitiated, generally let players 'eXplore, eXpand, eXploit, and eXterminate' -- and while the game's promise of conquest on a seemingly infinite scale is the immediate hook, Stellaris' biggest strength is its attention to the smallest of details.
Driving players forward using gentle narrative nudges, Stellaris offers the freedom to create your own personal tale of intergalactic conquest. For instance, during my first playthrough, my young empire was quickly set upon by the neighboring race of cat people - no, I'm not kidding, I was besieged by an aloof bunch of spacefaring felines.
Due to our ideological differences, and my flat-out refusal to reason with cats, that small conflict took hours to resolve. We only wound up reaching an uneasy truce after some sentient cephalopods took pity on my weak civilization and stepped in. At that point it struck me that I'd barely scratched the game's surface, and yet I'd already managed to live out tale of political subterfuge and technological warfare that'd put most Hollywood blockbusters to shame.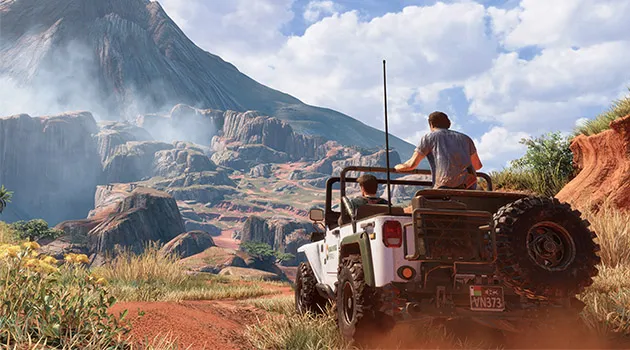 Nostalgia has been the driving force behind so many recent success stories. From movies like The Force Awakens and Fantastic Beasts to games such as Pokemon Go and Final Fantasy XV, there's no bigger selling point right now than our own rose-tinted memories.
A Thief's End promised to be just that, one final footnote in the story of quip-happy adventurer-turned-family man, Nathan Drake. And Naughty Dog pumped its fourquel so full of easter eggs, call backs, and heart-tugging moments it was practically bursting at the seams. Like a doe-eyed chump, I fell for it hook, line, and sinker. But there was a lot more on offer than a simple trip down memory lane.
Gameplay was chiseled to near-perfection, visually it was out-of-this-world, and the narrative at its center was one of the most sincere, well-acted offerings in recent memory. Uncharted 4 makes this list, then, because it was the most fitting of endings. A supremely polished effort that managed to encapsulate everything the series has come to represent.
Hungry for more 2016 best-of? Gamasutra published its picks for Top 10 Games of 2016, Top 10 Game Developers of 2016, Top 5 Trends of 2016 and Top 5 Events that shaped the year. Gamasutra contributors also each wrote up a personal top-five list -- and you can read them here: Kris Graft, Alex Wawro, Bryant Francis, Katherine Cross, Chris Baker, Alissa McAloon, Phill Cameron, and Brandon Sheffield.