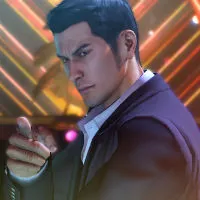 [Video Game Deep Cuts is a weekly newsletter from curator/video game industry veteran Simon Carless, rounding up the best longread & standout articles & videos about games, every weekend. Welcome to the latest issue - in another week with some crazy turmoil going on in the (non-game) world. Hopefully some of these links will still feel relevant to you in the face of such trouble.

In particular this week, I wanted to take a second to mention and honor Roger Hanna Morash (Amplitude, Shard), a Bay Area indie game dev who passed away this week alongside his wife Val. Roger regularly attended the East Bay Indie Dev meetup that myself and Brandon Sheffield put on, and his intelligence, soul and vitality shone through - he will be very much missed.

- Simon, curator.]

-------------------

Here's How to Create a Convincing Constructed Language for Your Video Game (Ian Stokes / Waypoint)
"We speak to Paul Frommer, who created the Na'vi language for 'Avatar', about making fictional tongues feel authentic."

The Road To Eternity (Obsidian Entertainment / YouTube)
"Follow Obsidian Entertainment's journey as they develop Pillars of Eternity, the fan-funded hit that helped propel the company out of dire straits. [SIMON'S NOTE: this is a full 1 and a half hour long documentary, but absolutely worth sampling - great to see developers documenting their own story like this.]"

The Movie With A Thousand Plotlines (Raffi Khatchadourian / New Yorker)
"Good stories, whether dramas or action films, tend to evoke emotional responses, including empathy and other forms of social cognition. Conversely, making choices in a video game often produces emotional withdrawal: players are either acquiring skills or using them reflexively to achieve discrete rewards."

Building Peace With Programming (My Nguyen / Scratch Foundation)
"What do game design, Scratch programming, and peace-building have in common? According to the Ariam Mogos, founder of the Nairobi Play Project, more than you may think. Mogos' family is from Eritrea, a small country in the horn of Africa."

The Unexpectedly High-Stakes World Of Neo-Geo Collecting (Simon Parkin / New Yorker)
"Seven years ago, Shawn McCleskey, a dealer of rare video games, trading cards, and vintage machine guns in Memphis, Tennessee, made one of the biggest sales of his career. It unfolded like a Robert Ludlum novel. A man calling himself Wolf wired McCleskey fifty-five thousand dollars, then showed up a few days later at Memphis International Airport carrying a metallic briefcase."

The Video Game That Took 15 Years to Release (Patrick Klepek / Waypoint)
"Infinity, a Game Boy Color game inspired by classic Japanese RPGs like Dragon Warrior, was supposed to be released in 2001. The game was nearly done, with the developers estimating it was roughly 90 percent complete, when suddenly, the game's publisher, Crave Entertainment, decided to drop support for the project. Infinity would sit unfinished for another 15 years before finally being released this month."

Interview: Localizing Yakuza with Scott Strichart (Graham Russell / Michibiku)
"Scott Strichart has worked on localizing and marketing fan-favorite franchises like Persona, Ni no Kuni and Final Fantasy. These days he's heading localization efforts for the Yakuza series. We talked with him about the process of bringing Yakuza 0 to the West!"

The voice behind The Witcher (Robert Purchese / Eurogamer)
"Bournemouth station is my stop, a seaside town with nice Victorian buildings and lots of students. Many of them study at my destination, the Arts University of Bournemouth, where I'm about to meet the course leader of acting. His name is Doug Cockle, but you and I know him better as Geralt of Rivia."
Video games owe a lot to President Obama's administration (Brian Crecente / Polygon)
"Former President Barack Obama was the most video game-friendly president in U.S. history, a title that he may retain for awhile. It was under Obama's administration that the Supreme Court of the United States declared video games free and protected speech, afforded the same rights as a Mark Twain short story and a Jackson Pollock painting."

Hitman: The Best Game Ever (Cool Ghosts / YouTube)
"[SIMON'S NOTE: Really can't recommend this video enough - it's funny, it's intelligent, and it gets to the point of what makes Hitman a compelling game franchise in a much more thought-through fashion than I've seen before. Also: Groundhog Day.]"

6 examples of UI design that every game developer should study (Alan Bradley / Gamasutra)
"One of the most under-appreciated but most important elements of modern game development, HUD and UI design determines how players interface with the most core systems of a game. They serve to not only provide vital information about player characters' status and the state of the world, but are often key to shaping player behavior."

The Undeniable Beauty of Lo-Fi Gaming (Amr Al-Aaser / Waypoint)
"These large companies [Sony & Microsoft] are deeply invested in the idea that greater technology means better art. Meanwhile, there's a growing number of artists intentionally pushing in the opposite direction. There's an increasing appreciation for the artifacts and flaws of older technology, in the same way that the pristine quality of digital sound has influenced a resurgence in vinyl and cassettes."

Red Barrels are Awesome (And We All Know It) (Cagey Videos / YouTube)
"Red Barrels have gotten something of a bad rep over the years. Sure they stick out like a sore thumb and usually make no sense within the confines of the world (and yes, they don't actually explode when shot) but lets be real here, we still love them. In this video, I'm going to defend the trope that needs no defending because we all secretly love them anyway."

The Fathers Of Tecmo Super Bowl (Lou Raguse / LouRaguse.com)
"The end credits of Tecmo Super Bowl were always one of my favorite parts of the game. They begin by crowning you "Super Champion" as the head coach is hoisted onto his player's' shoulders... Then, as Joe Montana points to the heavens in front of countless cheerleaders and fans, we are introduced to'"A. Shimoji, Programmer.'"

Skin In The Game (Shaun Assael / ESPN)
"Counter-Strike has spawned a wild multibillion-dollar world of online casino gambling; it's barely regulated and open to any kid who wants in."

Arcade Road Trip: Anata no Warehouse (Kawasaki Warehouse) (Heidi Kemps / Gaming.moe)
"There was one [Japanese] arcade I had to go to this time around, though. Last year, I saw pics a buddy took of a place referred to as the "Kawasaki Warehouse." What I saw looked incredibly bizarre: an arcade modeled after the infamous Kowloon Walled City of Hong Kong, filled with decaying signs, dim lights, and musty, decrepit structures that appeared to be falling apart."

Designing the Anti-Platformer: Mushroom 11 Puzzle Systems (Itay Keren / GDC / YouTube)
"In this 2016 talk, Untame designer Itay Keren presents a deep dive into the puzzle design of Mushroom 11, with its novel mechanics that enable free-form shaping, pruning and splitting, opening up a world of unfamiliar puzzle interactions to discover."

The bumpy road of Spintires development (Tom Phillips / Eurogamer)
"Off-road driving simulation Spintires has had a rough ride. It was one of Eurogamer's favourite games of 2014, the year it took Steam by storm. But then development stalled and Spintires fell off the radar when British publisher Oovee and Russian programmer Pavel Zagrebelnyy had a bust up."

The Next Disney Will Come from China and Its Name Is Tencent (Jonathan Pan / Backchannel)
"Riot Games has been on a winning streak. Its League of Legends is the most popular PC game in the world. The game's professional leagues have media rights worth in the hundreds of millions... It is also central to the growth strategy of Tencent, the biggest Chinese internet company and Riot's owner."

Game Design Deep Dive: Dynamic audio in destructible levels in Rainbow Six: Siege (Louis Philippe Dion / Gamasutra)
"There are basically three main concepts in the physics of sound propagation: Reflection, which is when a sound bounces off surfaces; Absorption, which is when a sound passes through a wall but absorbs certain frequencies along the way; and Diffraction, which is when sound travels around objects... The main innovation on Siege was the extended use of diffraction, which is called Obstruction."

-------------------

[REMINDER: you can sign up to receive this newsletter every weekend at tinyletter.com/vgdeepcuts - we crosspost to Gamasutra later on Sunday, but get it first via newsletter! Story tips and comments can be emailed to [email protected] MINI-DISCLOSURE: Simon is one of the organizers of GDC and Gamasutra, so you may sometimes see links from those entities in his picks. Or not!]