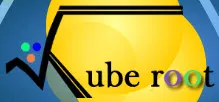 This is the first blog posting which I am publishing and hopefully one of the many which will regularly come as we begin this journey of a thought and action process which is kuberoot!!!!
My name is Pranav Agarwal and I am the CEO and founder of kuberoot. We design games and applications for cell phones. Our focus is on building games having concepts which have never been tried before.
Easier said than done! just when you think that you have come up with a killer idea a simple net search is all which is enough to dash your hopes. The amount of talent which is available in this little planet of ours is mindblowing and creative thoughts can never be limited
I personally think that game creation as I call it, is one of the best yet challenging jobs which a person can ever do. We never had any doubts that building these game titles would be an experience which would test the very limits of our mental endurance and patience. Nevertheless we are committed towards this journey because this is what we always wanted to do
We have made a small start towards this journey by building a very simple game by the name of poof! Em!. We would love if users would try it out and tell us how it is and what it is that we need to do, in order to make it better.
We promise that we will listen to you and do what is needed to make it better
So friends let us begin this journey and help us reach greater distances, your support is most crucial and your support is what we need.