Why is it difficult when trying to get a foot into the game industry? How can I connect with people who work in the game industry? What steps can I take to leave a good impression? These are some questions that upcoming game devs want to know and I am here to share my experience to essentially help out other individuals with the same roadblocks.
Enduring tough times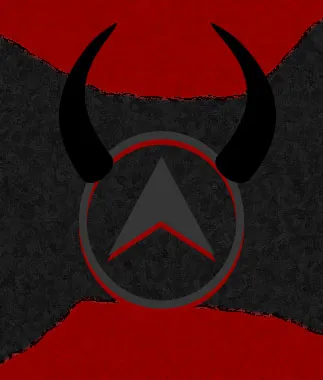 It is very challenging when trying to enter into the game industry. Being an indie game developer for at least two years now and a recent college graduate, I have experienced the rewards and headaches of trying to get my foot in the door.
When entering college, I discovered my true passion. I set a goal to become an environmental artist in the game industry. I began to study my craft in environmental modeling, reading game articles on game development, analyzing video games, conversating with game contacts (read more in establishing connections) and learning new programs. I had plans for myself to be in the game industry even before graduating college. With this in mind, I applied to many jobs that felt appealing to me and was excited. I completed college in May of 2015 with a Bachelor's Degree in Applied Science: Game Art. I was happy that I finally completed this goal, but something was still missing. Yeah sure I was interning for a virtual company which was awesome, but I was not making income for this. I figured out that one of my goals was not met. "My plan was to be in the game industry by now", I kept saying to myself. Now I knew that a Bachelor's Degree did not secure me a spot, but I still was expecting to get in.
I will never forget the month of June 2015. It was one of the roughest months of the year. I endured not being unemployed but also discovered that I had a slight depression from all the stress and pressure I was putting on myself. I realized that the stress was not helping, so I did a self-evaluation and began to identify my triggers of pressure. Thankfully, through constantly practicing positivity and overcoming alot of challenging video games (so many! J:)) I began to regain my strength once my thought pattern changed. I thought that unemployment meant that you were a bum or you were not putting in any effort, but this is not a true statement. Anyone can still put in time, effort, and ambition into finding a job and still be unemployed. I applied to at least roughly 20-30 jobs a week. Although it is definitely challenging getting a job in the game industry, never give up. Your opportunity may be just around the corner. (Even though I am employed now, I still look for opportunities!)
Even to this day, my goal has still been the same. I have a desire to become an environmental artist in the game industry and create levels that no one has envisioned before.
Update - February 2016
Currently, I am an Ecommerce Intern at Nebraska Book Company and enjoy it with a passion. Outside of my internship, I build game environments with the Unity Game Engine! I am currently working on my next environment "Dark Matrix". This project will be finished by the end of March 2016.
Update - April 2016
I am still interning at Nebraska Book Company! I finished my "Dark Matrix" game environment this past March. I am currently working on my next 2D project titled "Drexel: The Party Slayer" which is being built in Unity.
Update - June 2016
I am still interning at Nebraska Book Company! I decided to push Drexel: The Party Slayer until 2017. I am currently working on a 3D environment called "Underground", which is being developed in Unreal Engine 4.
Update - November 2016
I am still interning at Nebraska Book Company! I finished my 3D environment "Underground" last month and now I am working on a new project called "THE ISLAND", which is going to be developed in Unity.
Establishing connections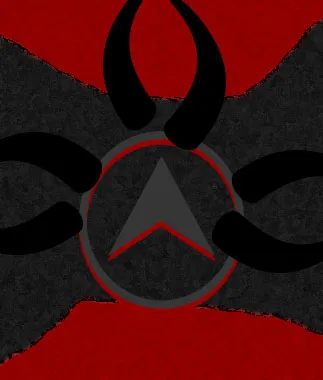 Establishing connections in the game industry is an important step for gathering information and entering into the industry. Like many individuals, I would want to attend GDC Conference and any other game conferences to market myself. However at this time I cannot afford it. With this knowledge already established, in 2011 I decided to sign up for LinkedIn. It has been one of the best decisions I have ever made. At that time I had no idea how this would connect me with individuals in the game industry, but I gave it a chance anyways.
Before making connections though, I would practice introducing yourself. You should not say, "Hello, I noticed that you work in the game industry, please tell me about it and please provide me a job?" This question is too broad and your connection will probably not respond back because it seems disrespectful of their time. More than likely they will assume that you are just connecting with them so you will get a job in the industry, which is not good. It is true that you can get some job leads if you connect with a person who works in the industry, but be professional and creative while introducing yourself. A great brief example would be "Hello. My name is (Insert Name Here) and I recently obtained a Degree in (Insert Degree Here). I would really appreciate it, if you would take the time to answer some of my questions concerning the game industry. Thanks in advance." Now of course you do not have to use this specific example, this is just an example of how to introduce yourself. Also be mindful that people who work in the game industry have a life too. They more than likely work endless hours on projects and have other obligations, so they may not respond back immediately. Be respectful of their time and before you know it, they should respond back.
In 2014, I made better changes to my LinkedIn profile and reached out to connections in a whole new way. I'm grateful and thankful to say that I have over 900 close game industry connections. Over 95 LinkedIn game industry connections have answered my questions! If it was not for LinkedIn, I would not have had another way to connect with such great people.
LinkedIn is a great source of establishing connections, but there are ton of other great sources out there as well. Twitter is also a great social media site to keep up with the latest game industry updates, news, videos, blogs, portfolios and game industry connections.
Update - February 2016
Near the end of 2015, I decided to update my portfolio in a major way by adding live 3D models and game environments that I have worked on. This year I went even further and added normal/bump, specularity, occlusion, displacement, specular and diffuse maps to my models. I still continue to receive great feedback from individuals who have worked at major game companies. Some companies include Riot Games, Blizzard Entertainment, PlayStation, WB Montreal Games, etc.
Update - June 2016
I am currently still continuing to chat with folks in the industry and updating my portfolio frequently. Please feel free to check it out, whenever you have time!
Update - November 2016
No further updates other than working on a new project!
Remember to follow up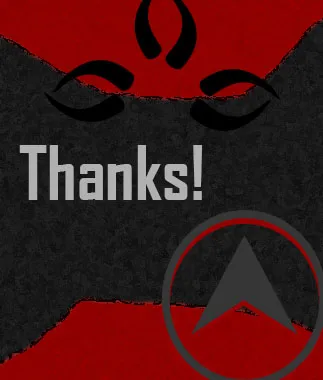 Whatever your niche is; whether establishing connections on social media sites or attending game conferences, it is vital to follow up with companies and people who took the time to answer your questions or who viewed your job application. (A simple thank you goes a long way!)
Journey experience
This is the majority of my experience as an game dev, but many of you may have a different experience and that is okay. The important thing is that we share our experiences to gain advice, provide feedback and most importantly to assist others. Thanks for reading and riding along with me on this journey. You can always follow me on Twitter @DJH_Gamer or email me at [email protected] if you have any questions or concerns. (I usually will get back to you immediately, unless I'm engrossed in video games or reading game design books! :))