Some interesting observations from the Playcrafting Winter Expo:
Overall, men and women seemed equally attracted to the theme of killing cute animals and bright graphics. No complaints this time (thank God!). Women got better scores overall – Stephanie set a new record of 24 (previous high score was 18, and by a member of the team, so a great achievement!). The new tap-and-swipe controls got unanimously positive feedback , so I guess we have a control scheme after only 11 months and four versions).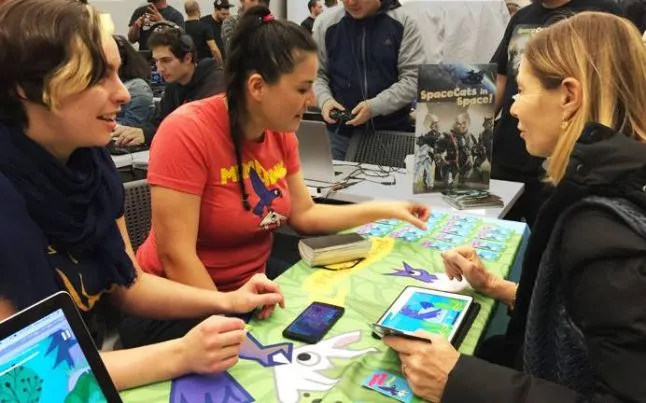 Elena and I are meeting up to implement some of the most pressing revisions, namely, exporting the game to iOS devices, spawning meteor showers, adding a tutorial, and fixing some of the graphics and proportions.