This post was originally published on my personal blog about games design Heaven Twiddling.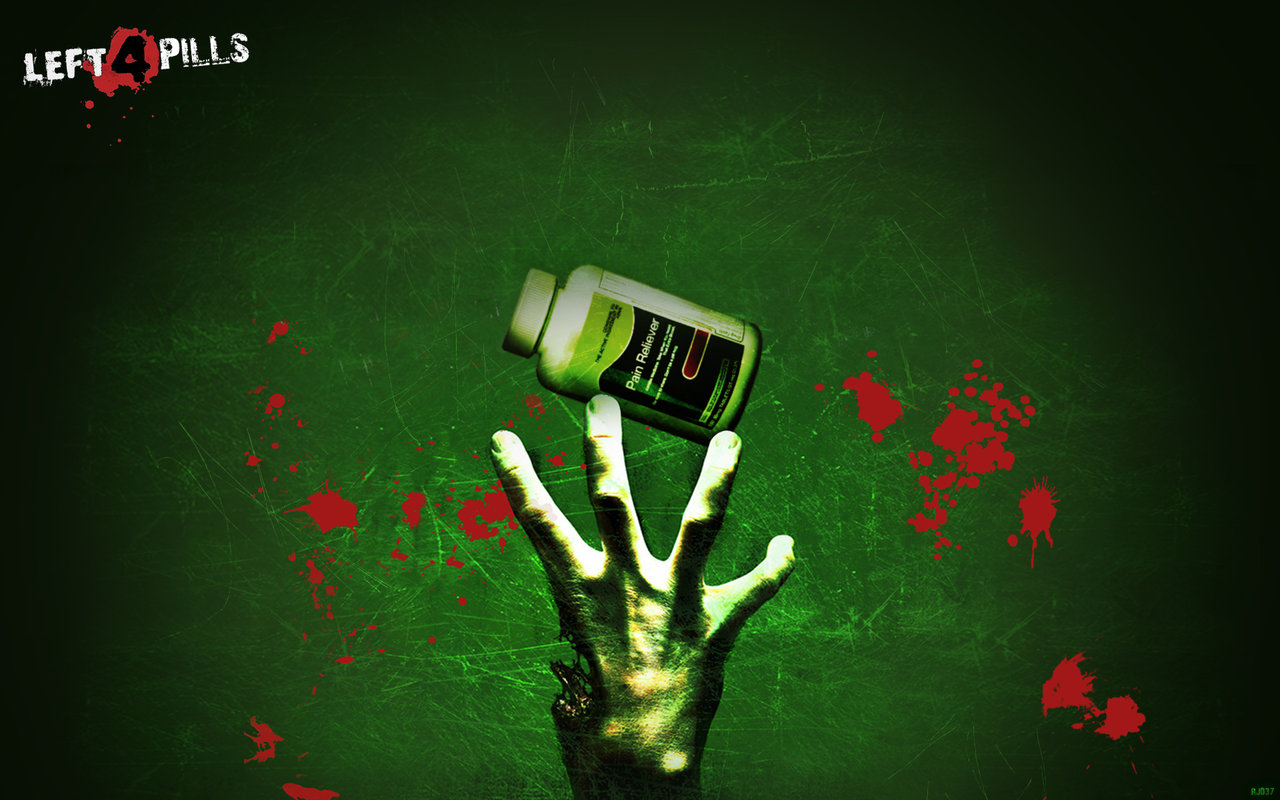 Teams are only as good as their ability to communicate. Games that encourage strong team play need to find ways of allowing players to communicate both visually and audibly to ensure a successful session. The easier a game makes it for players to convey information quickly the more likely they are to succeed and the more likely they are to enjoy themselves.
Left 4 Dead is a game that requires strong team play. If players do not work together the chance of anyone of them succeeding is slim. With such fast paced action and three other team mates to deal with it is important that it is made as easy as possible for players to share information and strategies.
The game gives the player scarce resources and limited inventory meaning finding an item is of huge importance. Usually voice communication is the easiest way to communicate this information with other players, however Valve have built audio responses that trigger based on the players sight.
This means when any player character looks at an item an in-game message will be spoken to all other players such as, "Pills here". This allows players to pass information on even in the heat of the moment when they may need to focus on other things.
The game also shows team mates as silhouettes at all times, making them visible even without line of sight. This makes it much easier to keep track of your team and is easier to follow than a radar or map positioned in the corner.
When a player gets in trouble their silhouette changes and the game automatically alerts their team to the situation. It means even without the player giving any manual communication their team will be given the vital knowledge in an instant.
Some would say automating the communication of some of these moments removes some of the responsibility from the player. I believe it allows the player to focus on higher level strategy discussions without having to worry about conveying some simpler messages that need to be shared.
It is also really important as a way of including players who may not have or wish to use voice communication. It also allows players to work as a team across language barriers with key audio and visual alerts appearing in the players local language.
Many team games rely on player to player communication with the game providing little support in relaying good information between players. Automated audio and visual clues can really make a huge difference and I think Left 4 Dead is a great example of using them successfully.
What other ways do you think games could help make team communication more efficient?
[Check out my blog Heaven Twiddling for more games design highlights.]