When Night in the Woods skyrocketed to indie success in 2017, a lot of developers praised the game for its unique art style and surprising willingness to tackle serious subject matters like depression and the impact of economic downturn.
Devs who haven't played it should know there's a lot more to Possum Springs than meets the eye, and players encounter many of those mysteries and themes through the eye of its prodigal main character Mae.
A couple months ago, before Night in the Woods went on to take home the grand prize at the 2018 IGF awards, we spent an hour on Twitch chatting with co-creator Scott Benson about the game's origins and development.
More notably, we were able to really dig into into the design of the game's feline protagonist, Mae, and what choices the Night in the Woods devs made to help players feel engrossed in her story.
We've gathered some of those key observations, as well some insight into the value (and risks) of improv game design and the potential of narrative design on the Nintendo Switch, into a condensed read for you below.
Stream Participants
Bryant Francis, Contributing Editor at Gamasutra
Alex Wawro, Editor at Gamasutra
Scott Benson, Co-Creator, director, writer and artist of Night In The Woods at Infinite Fall
The value of 'improv' game design
Francis: Night In The Woods is a really cool, local story, and it's got this really great personal feel to it. However, it's still got this gamey thing of challenges, puzzles and interactions. Can you talk about, as a designer who's thinking of himself as an artist, how you were thinking about making players do these things like Mario triple jumps and such, while trying to tell what, for you and your wife, must have been a really personal story.
Benson: Yeah, it was a personal story for all of us. I don't want to make it out that it was just Bethany and I.
Francis: It was the whole team.
Benson: And Alec. We addressed some themes, definitely, that we really connected with in a lot of ways, although a lot of it was specific to Bethany and I, in the specifics and the characters and the places. There are some larger thematic things that we all identified with and had a say in it. We wanted to have a game that was heavily story-based where it was not about, here's you and you are going to be a really proficient Mae. Mae is Mae, with all of her warts and all. This is not a game about you fixing Mae's life, or you taking control of Mae as your avatar and being hyper-proficient and good at things and whatever.
"We were trying to improvise and have fun with it, even if it broke some kind of game design rules here or there."
Francis: [referring to a jumping puzzle] So being bad at that was canon!
Benson: Yeah! There's a lot of things--this is a spoiler--that you can't, probably, be good at, and that's on purpose. It's interesting kind of watching people's reactions to that, because it really clicked with some people, and some were like, this game presents me with a mini-game that I can't possibly do well at, because I've never had any practice at it. We would do that because that's Mae's situation. Mae doesn't know what she's doing either. So you screwing it up is right in line with what Mae would be doing. Because this is a story about Mae and we're along for the ride, and we're touching the world.
A rhythm minigame in Night in the Woods
We use this phrase a lot, things that kind of like let you touch the world, sometimes literally. Other things that put you into these moments. Sometimes in a subjective manner, where it's not totally literal, but as something to bring you closer into her experience, and into the world in ways which we thought were fun or goofy or expressed her character or a theme or something else that we were going for. So we were really big into improvising. There are aspects of this game where we were just working, and me and Alec or someone would have an idea at a coffee shop, and on Slack we'd hit up the other people and go, "What do you think about this idea?" And we'd say, "Cool, okay, let's do it," and by 7 PM it would be implemented.
So there's moments of improvisation like that. Some of these things were things we thought of and tweaked over years, and then there's a few things that we literally thought of it one afternoon and then implemented, and said, "Okay cool, that works."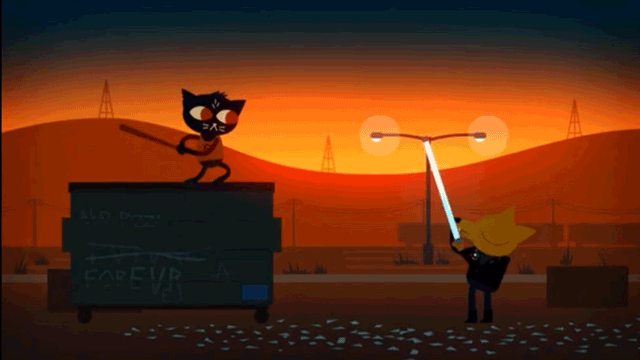 There's a bit later in the game, I'll try to keep this as spoiler-free as possible, where Mae is knocked unconscious and has a visit with a fictional character. And that was one of those things that was thought up and fully implemented, I think even with music, within like seven hours or something. It's one of my favorite moments in the game. We were trying to improvise and have fun with it, even if it broke some kind of game design rules here or there.
The value of giving players a tactile, touchable world to play with
Wawro: I didn't mean to laugh earlier, I was watching Bryant move the leaflets around, and I remember loving that weird little quirk so much. And now that you say a big part of the game was trying to make things feel tactile and real, it sort of comes full circle for me.
Benson: That was a Gone Home thing for us. It's like, in 2013 again. I love Gone Home, I love Fullbright, I love everything they make. We joked that everyone was calling Gone Home a walking simulator, and we said no, it's a first-person rummager.
We like the idea that you can go and touch the objects in the world. Bethany and I and Alec all find that, in a movie or TV show, when there'll be a real cat there, but then there'll have a fake cat paw that's just like a stick with like a fake cat paw on it, we for some reason find that to be the funniest thing in the world. Like fake animal paws with an animal. There's a thing with a driving cat, and it's obviously a cat sitting on the front seat with two little fake paws on the wheel. For some reason we instinctively find that to be the funniest thing.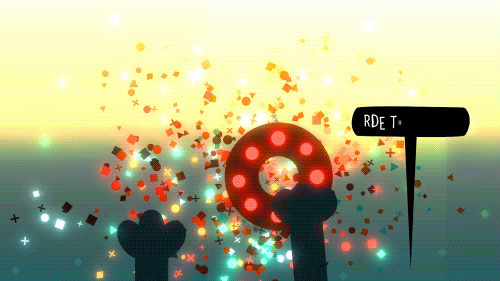 So that's why all the paws in the game are like these straight sticks. And they're very clunky and stuff, and that was because of that -- because we find that incredibly funny.
We wanted things like that, so it wasn't all text description of things, we could pull out a little circle and take you to a different screen and you could mess with stuff like that. We actually got bored with the fliers, it was one of the first things we put together. That yarn ball is still in there because we had so much fun throwing it around. So that's the improvisatory thing of, we have a goal here, but what can we do that's fun and interesting? Not like on purpose weird, but we were okay with something being a little strange-looking if it felt right to us.
Why Switch might actually be a great platform for narrative games
Francis: So I know the folks at Finji did most of the porting, so we can't ask you a question, but I've been thinking about the Switch, and games on it. How do you feel about the fact that the Switch is sort of a slightly new audience -- in that people who are buying it because of its portability now might get to see your game, whereas before they didn't own a $400 console, or even a nicely-powered gaming laptop. Do you think when it comes to a small personal story like this, that kind of audience growth is important?
"People were saying 'This is exactly the kind of game I want to take along with me because it's so story focused. And because so much time [is] spent on reading dialog and interacting with characters and having these moments, it's a lot easier for me to fit that into my life if it's not something I have to sit on the couch or in a desk chair all the way through.'"
Benson: That's an interesting question. Yeah, I wasn't as involved with the porting process. It was Finji, which were Adam and Rebecca Saltsman, and Alec, co-director, director, coder and composer on the game, he was really involved. We had a porting company, I believe they're called 22nd Century Toys, they did a lot of that kind of stuff. So it's been great for me, because I've been hearing, "Oh, it's on the Switch now and it's working!" And I say "That sounds cool!"
The question that you asked is something I've thought a lot about. For me, at first, I was like, there's a lot of reading in the game, there's a lot of little texts and stuff, I don't know if that's going to be fun for sitting on the subway playing it. But a lot of people were saying 'This is exactly the kind of game I want to take along with me because it's so story focused. And because so much time [is] spent on reading dialog and interacting with characters and having these moments, it's a lot easier for me to fit that into my life if it's not something I have to sit on the couch or in a desk chair all the way through.'
So that was really cool and interesting, you don't always think about that when you're making a game like this. Different people have these different contexts for how this kind of story works for them, for how this kind of game hits them. There's certain games, like Candy Crush, that we consider lend themselves to mobile. This kind of bite-sized section you're playing. Then there's The Witcher, that's not a game you're probably going to take on the go with you necessarily because it's such a huge, massive thing. Or really involved strategy games.
So it's cool to me to think how people like a very story-based game like this, can fit this more seamlessly into their lives just from being able to take it on the go with them, or not have to monopolize the living room if they have family who are watching TV or something. You don't have to necessarily carve out as much space and time for it in your life, in order to enjoy it. Which is really cool. It wasn't something I had thought about before when we were talking about making this port happen.
For more developer Interviews, editor roundtables, and gameplay commentary, be sure to follow the Gamasutra Twitch channel.