Taking a genre and riffing on it is Plants Vs Zombies' thing. Originally growing out from the tower defense genre, this game about a desperate flowers resisting an onslaught from marauding zombies later shambled into the class-based squad shooter in the form of Garden Warfare. Both games balanced easy appeal to genre fans with lots of their own ideas, bound together with that gleefully eccentric cartoon style.
PvZ's most recent target is the collectible card game (CCG). PvZ Heroes was released worldwide for Android and iOS in October last year, another tight yet deep game that takes the deck-building strategy of the likes of Hearthstone and Magic: The Gathering and confidently pulls it into PvZ's world to once again make something new.
What gives it that sense of newness? Well, it's something that plays directly to what PvZ is all about. "The brand is literally called plants versus zombies," creative director Devin Low tells me. "So right in the name is A versus B, and they're very different from each other." In Plants Vs Zombies and its sequel, the offensive zombies call the challenge by arriving down a certain lane, and it's the defensive plants' role to answer it by firing at or blocking them. And Low's response in turn was to design a game that's entirely founded on that asymmetry.
He's no stranger to CCG design. After graduating from his Masters in computer science he got a job at Wizards of the Coast and between 2003 and 2008 was head developer of Magic: The Gathering. He lead expansions including Shards of Alara and Planar Chaos, and after he left designed Marvel's Super Hero Squad trading card game.
"Plants vs Zombies has a huge stable of awesome characters that have different power levels and different rarities that are a nice building block for this kind of game"
So he's pretty familiar with the territory, and, having joined PopCap to work on another game, he naturally found himself wondering what a PvZ CCG might look like. Over evenings and weekends he began to design one on paper, knowing PvZ was fertile ground for CCGs' specific needs. "It has a huge stable of awesome characters that have different power levels and different rarities that are a nice building block for this kind of game," he says.
He began to think about how to reflect PvZ's core nature and the flow of the original game, where you hear a groan and start to wonder which lane the first zombie is going come lumbering down. "That threat-response thing they have and about asymmetry in the turn structure that would allow the zombies to say, 'I've got a threat, can you answer it?' And then for the plants to say, 'OK, you've played something, now it's my chance to play something in response.'"
So he translated the CCG turn structure into having the zombie playing first, spending points on casting cards from their hand into lanes on the table. Then the plants counter them by casting their cards into the lanes. At first, to maintain the mystery of that off-screen groan and also prevent the plants from always being able to counter the zombies' plays, Low had it so the zombie's card would remain face-down, represented as a gravestone, until the round's end when the results of both player's cards would be resolved.
"Now, that part didn't play super well at the time because when every zombie played face-down the plants didn't feel strategic," Low says. And yet, if the zombies played face-up, they always had, as Low puts it, "to dumbly play first". Then, still designing on paper, Low came up with the intuitively strange but smart-in-practice solution that makes PvZ Heroes' asymmetry work so well.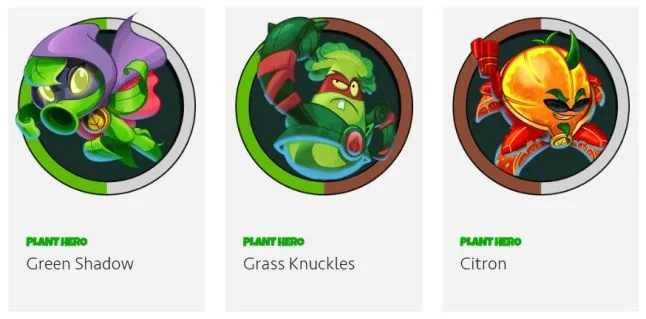 Players don't only hold cards that become zombies and plants. They also have one-time effect cards which can buff and heal their side and sunder their opponents'. Low's idea was a three-part turn structure where the zombies play their zombie cards, then the plants play their plants and one-time effect cards, and then, in the final phase, the zombies get to play their one-time effect cards, given a nice thematic nudge for players by being named 'tricks'.
"The asymmetry is something you feel, it's not a subtle thing, it's pretty aggressive how different the sides are."
It worked great. "Both of them feel they have the last word, that they have the advantage," Low says. Playing side feels like being on constant a knife-edge between success and disaster, a sense Low describes as "the keening ache".As a plant you'll often end your turn knowing the tricksy zombies still have resources to potentially spend on tricks if they have them in their hand.
"You don't know what it's going to be but you know it's going to crush you, and you're just like, 'Argh, it sucks being a plant!" And the zombie sometimes, you're playing in the first phase and you're, 'Oh God, it sucks being a zombie, the plants are just going to crush me. I'm just going to have to suck this up and make it work.' The asymmetry is something you feel, it's not a subtle thing, it's pretty aggressive how different the sides are."
This asymmetric turn design affected the design of the cards closely. One way is in the zombie cards requiring a decent chance to survive their round because the plants can counter them. "So you've got to have a big health, or gravestone to hide what it is, or some other defensive way to survive, whereas on the plants' side, they have a decent shot to survive," says Low.
He points to Sunflowers, a one-health plant which does no damage but next turn will generate sun, the resource plants spend on casting cards. Since plants play second they have a certain degree of assurance it'll survive the round and reap its benefits. If the zombies had Sunflower, it'd be easy pickings for the plants, so instead they have Flag Zombie, a Sunflower equivalent with more health and an attack.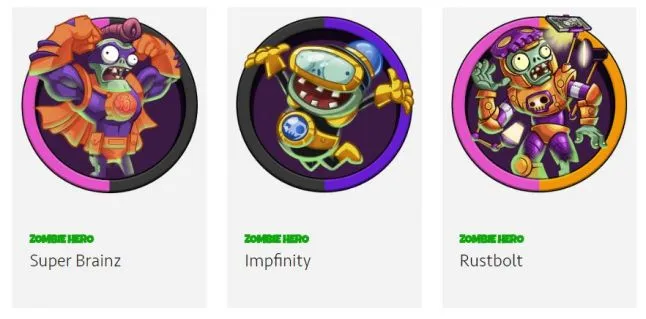 The zombies have this cruel, negative, evil flavor, while the plants are like, 'Oh, who, me? I'm just sitting here. It's your fault for hitting me.'
Flag Zombie reflects an early design principle that Low imposed on himself. Spending the first 18 months of the two and a half-year project as its only designer, he was determined to avoid duplicating cards between the two sides. When cards needed a similar function on either side, he'd find a way of expressing the same idea differently, so instead of generating brains, the zombies' casting resource, Flag Zombie reduces costs.
Similarly, some zombies have the 'deadly' ability, which kills any plant that they damage, no matter the plant's health. The flipside to this ability is the Briar Rose plant, which kills anything that damages it. "That matches the flavor of a rose having a thorn, so you only get hurt if you touch it," says Low, explaining how the relationship expresses the thematic nature of the zombies versus the plants. "The zombies have this cruel, negative, evil flavor, while the plants are like, 'Oh, who, me? I'm just sitting here. It's your fault for hitting me.'"
Right now there are about 400 cards in PvZ Heroes, their numbers swelled by weekly new additions, divided into five classes for each side. Low used a common CCG design strategy to create mechanical identities for each class, where all the available mechanics for the game are put into a pie chart, clearly dividing them up into slices, such as damage-dealing and high defense. Each class then gets cards that focus on specific slices of the pie.
"It would be really bad if all your opponents could heal, draw extra cards, destroy your stuff, cause high damage, play fast guys, giant guys," says Low. "It would be the same game over and over again. What CCGs have learned to do over time is to have every deck be good at a couple of different mechanics and unable to do others, so every time you face a new class it'll throw completely different stuff at you."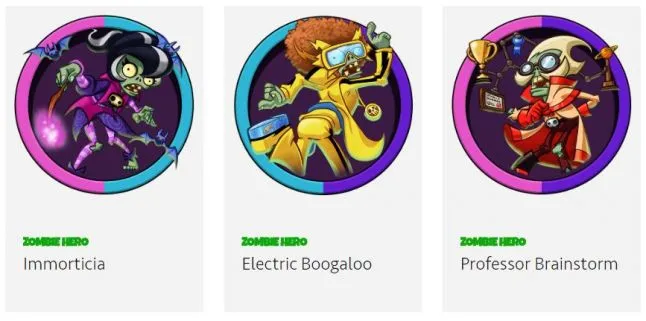 The challenge of designing this system and all its individual cards, while also fitting them into PvZ's ethos seems huge, but it's what Low loves. "It's a really fun thought exercise to think, here is the Cabbage-pult, what was the role it played in Plants Vs Zombies? OK, it was good on the roof, so in this game it's going to get a buff if you play it on the roof. What does Ra Zombie do? It's this hierophant priest with a staff with the sun icon on it, and it pulls plants' sun into it. So great, he can drain the plants' sun resource and we can give the zombies the ability to play more stuff. A lot of the plants and zombies cry out to be interpreted as CCG cards. At least, they do to me."
"The most recent data I've seen is that the balance across the board is 49.8% to 50.2% of players of equal rank, which is shockingly, shockingly similar."
And he wasn't afraid to introduce massively powerful cards. Take the zombies' Gargantuars' Feast trick, which places three randomly chosen Gargantuars in random lanes, but it's balanced by its 12-brain resource cost, meaning the match has to last at least 12 turns for it to be playable, which is by no means guaranteed.
"On the other end of the spectrum it's important to have a lot of one-cost tricks on the zombies' side so the plants can never be sure the zombies don't have a trick up their sleeves," says Low. "When the plants are too confident, too often the tension can drain out, so to keep the tension high it's important that when the plants play something, they think there's a chance it can go wrong."
That moment exemplifies PvZ Heroes, a game in which neither side plays the same, from cards to the turn structure. And despite the disparity it's turned out to be finely balanced. "The most recent data I've seen is that the balance across the board is 49.8% to 50.2% of players of equal rank, which is shockingly, shockingly similar," says Low, who seems rather bemused by achieving it with such an asymmetrical game. "I never dreamed we'd get that close, and I'm grateful that we did."