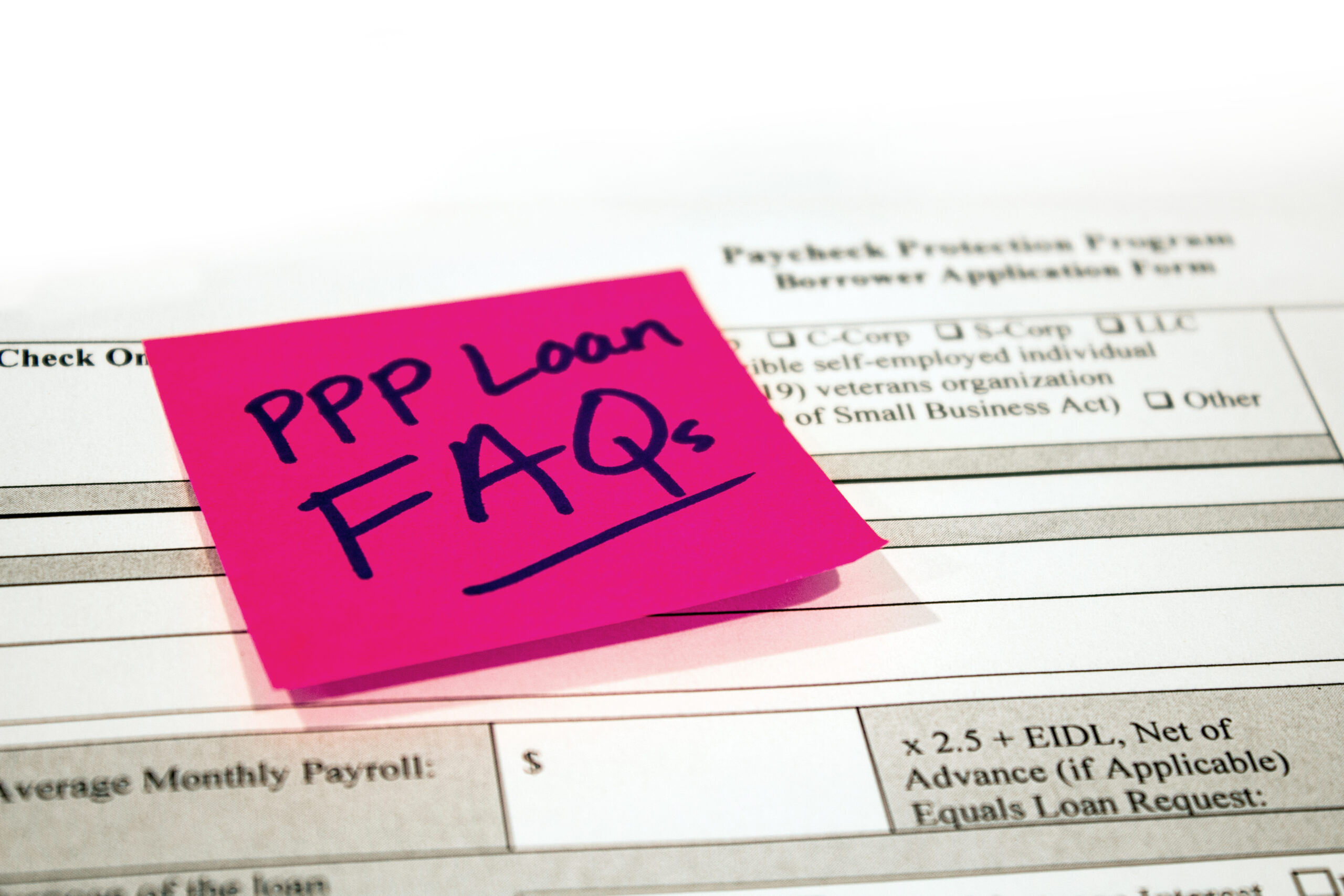 Initially, I was going to put together a guide for how small game studios and self-employed developers and content creators could navigate the intensely confusing realm of fleeting small business relief in the wake of COVID-19. But in the first round of SBA funding, I didn't even get my initial PPP application in before the funding literally dried up overnight although I lucked out with EIDL (Economic Injury Disaster Loan).
After the first round of EIDL funding dried up, only agricultural businesses were able to apply. But with the June 30, 2020 deadline looming for PPP (Paycheck Protection Program), EIDL funds will soon dry up again so if you or your small studio have not applied, it would be a good idea to do so.
Having literally just closed on Sonic Toad's EIDL loan and realizing I'm about to get enough money to finish the game provided that writer's block doesn't hit too hard, it hit me that this type of loan is actually an excellent fit for game developers-- something I usually never say about long-term debt financing. Ergo, I figured I should compile this and urge any intrepid game developer to apply, apply, apply before you lose your chance.
This article is mostly going to focus on EIDL, but I will touch upon PPP and what you can reasonably expect if you do not have employees as this is the case for most indie developers.

Why Loans and Game Developers Normally Aren't a Good Match
First, let's quickly dive into why debt financing is ordinarily not a good match for your average indie game developer.
Nowadays, entrepreneurial sorts of all stripes have thousands of options for small business financing: Blue Vine, Kabbage, Fundera, and so many other online alternative lenders have sprung up. PayPal now offers microloans and lines of credit and the former doesn't even check your credit rating, so your choices are pretty much endless. But whether you submit an online application to one of these newfangled financial companies or a traditional brick-and-mortar bank, there's still a few things indie devs in particular got working against them.
We tend to not be very loved by banks because game development as a whole is not a very capital-intensive business. Meaning that unlike a more traditional business, like a store or restaurant, we don't have vehicles, equipment, or other things with a title that can be seized in the event of defaulting on the loan. So when your company is brand new and thus doesn't have established cash flow yet?
You need significant collateral, like a house, to get approved if you don't have any other business assets that'd suffice.
Collateral aside, it's difficult for a game studio to get approved unless you already have some other revenue stream in place--like publishing on websites, a successful freelancing operation, or a day job--to prove you have the wherewithal to repay the loan. If you have bad or no credit, this route is going to be pretty much impossible. Especially since most smaller companies don't even have business credit established.
Now let's get to the actual making of the game and getting it released. You're probably feeling pretty dismal about the latest Steam stats and listening to people talk about what the average game makes. Distribution has been pretty broken for a while and although strides are being made in this area, many established indies are saying "I wouldn't want to get a game out in this time and climate."
But you believe in your work. You believe in your idea and want to get serious about branding and making an actual business out of this. Even if you can't quit your day job or stop freelancing, you want a go at this. So you slave over those loan applications, waiting and waiting to hear back.
Even if all things ceterus parabis you manage to sink your claws into a good biz loan, you've got a new problem: repayment. Sure, you can write the interest off your taxes. And what's great about business loans is that provided that you use them for business purposes-- paying contractors, renting office space, and other approved purposes outlined in your application-- you retain full creative control over your game, and don't have to relinquish the copyright and/or future royalties like you may have to under certain publisher and investor agreements.
But since you need to start repaying that loan awful fast while you're getting hit by a feature creep, then oh shit here comes an engine update that renders ⅓ of the game's code totally useless, now you've got to booth this thing at PAX or more likely, you just lost a ton of money on non-refundable flights for conferences that got canceled due to the pandemic….and you STILL need to pay this damn loan back, even though it will still be a while for the game can generate any income.
It's simply harder for the average indie developer to find tenable. Hence, the rush to alternative lenders, crowdfunding through the likes of Kickstarter and Patreon, seeking help from the "indies funding other indies" sector of the industry, and grant programs facilitated by universities and nonprofits.
But EIDL just might be a good fit for you, even if you don't normally fall within the bounds of traditional banks and investors.
So Why is EIDL a Good Fit For Game Developers?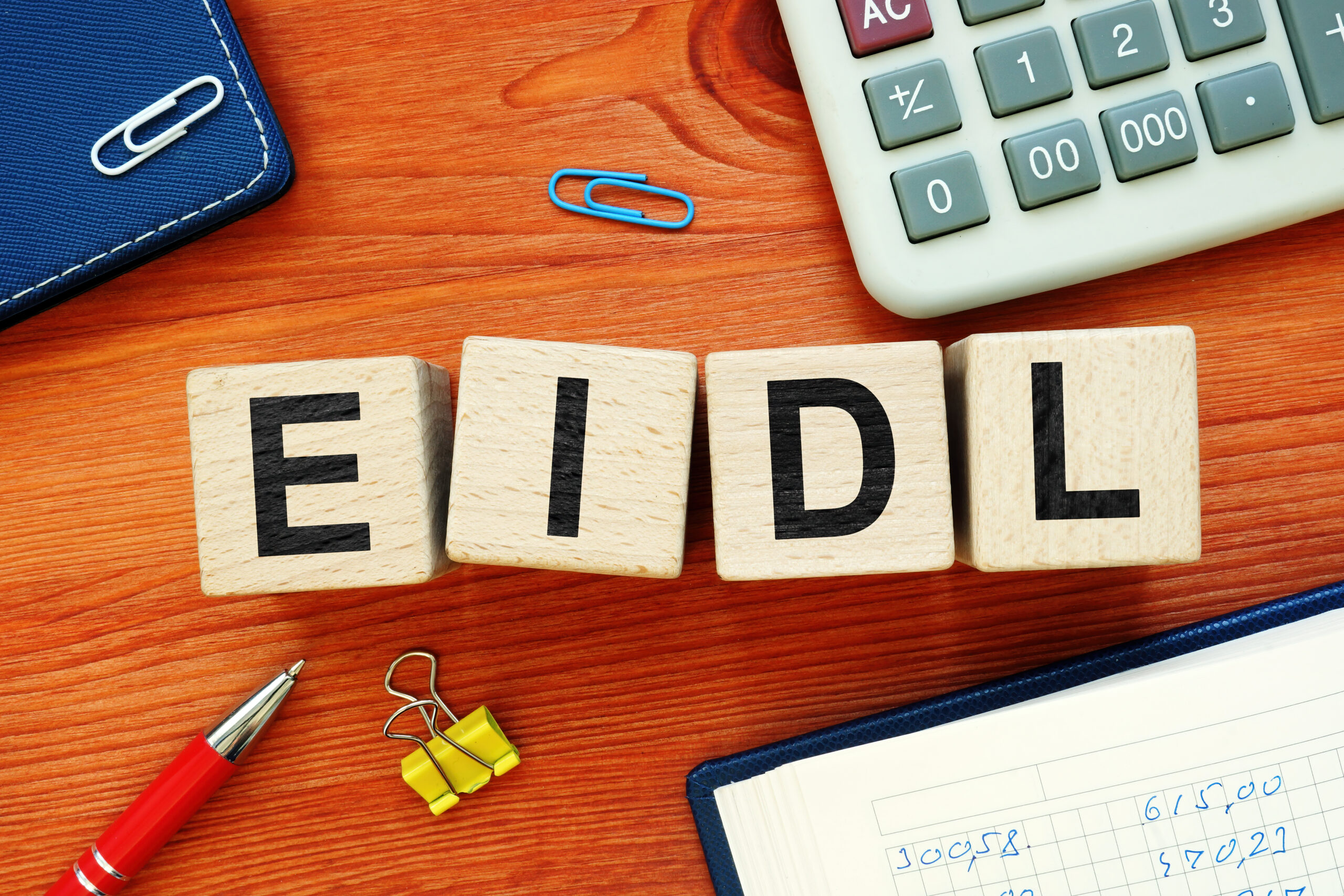 First up, EIDL is administered directly through the Small Business Administration (SBA). You send your application directly to them. There's no middleman and it's free to apply. But just like with applying for a bank loan, there's two stipulations:
You must have meticulous books and records noting your income and business expenses

Your credit will be checked. Don't worry though, they're not going as hard as private lenders because it's the apocalypse for crying out loud.
Now here's a cool third one! Even if you get turned down for the loan, you might still get an EIDL grant of up to $1,000 per employee if you check a box on your application. Check it, check it, CHECK IT.
If you are applying on your own behalf as an independent contractor or solo business owner, you will receive $1,000. It's meant to be used for business expenses, like commissioning your artist or composer or replacing equipment like laptops. You may or may not receive a message in the future asking what you did with the grant, so document it! But otherwise, it's free money for free agents SO TAKE IT.
(By the way, for tax purposes, your actual loan portion requires authorization then approval but that grant part is taxable income. You'll see it on your bank statement as "EIDG" or "Misc Treasury Payment". There, I just saved you hours of headaches.)
As for why EIDL is a good fit for game developers, the chief point is the deferral period. You might get a deferment of 1-2 months with a traditional bank loan if you're lucky. Some of the alternative lenders might even go up to 3-6 months depending on the amount and purpose. But EIDL gives you a whole-ass YEAR from your closing date.
So you have one year from when your loan is approved and disbursed to start repaying it. Now we have another highly favorable factor: the terms. 3.75% interest is lower than what most banks will offer. That's ultimately based on your credit score but also the proceeds and age of your business. Smaller loans tack on higher interest, and so do startup loans. But interest aside, this sucker has a 30-year term like a mortgage. You can repay it earlier if you want, but your payment is already calculated at the time of closing. My monthly payment is $98 and I don't need to start paying it back until June 2021, which is when I hope to hell my game will be finished! But even if it's not, $98 is lower than what you'd expect to see for a traditional loan or a credit card.
Now for the final bits of awesomeness: while the SBA checks your credit to decide if they should lend to you, the loan doesn't actually show up on your credit report. Crazy, right?!
If your loan is for less than $25,000, you not only don't have to put up any collateral, but the loan also doesn't show up on your credit report because the SBA is not actually a lender. If you've heard about SBA loans and been told by a business adviser that your studio should apply for one, they're referring to 7(a) loans which are not only difficult for most indie studios who don't have employees, but you need to go through a bank and the SBA only guarantees the loan. However, if your studio is larger with a significant burn rate, then SBA loans exceeding $25,000 will require a UCC-1 filing that goes on your business credit report.
But for your average indie funding this with a day job, back catalog, or hustling? You won't have to worry about it if you'll be in any situations soon where a credit check is required, like renting an apartment.
Yes, You Can Apply for Both PPP and EIDL But With Some Caveats
So, you might be confused about PPP and EIDL. Why apply for one and not the other? You can and should apply for both, even if you don't have employees-- unless you're receiving pandemic unemployment assistance, in which case your applications will be voided.
Unlike EIDL, PPP must be obtained through a private lender. However, it's how you use the money that makes all the difference. Open a spreadsheet and start documenting how you're using the funds, and be prepared with backup like bank statements, PayPal and Stripe statements, invoices, and other records with dates and amounts clearly outlined.
Now here comes the differences. Part of PPP is forgivable, but EIDL is not. But where it gets tricky for your average indie developer is that if you have a lot of expenses concerning contractor payments but not employees, you can't use PPP for it. That's where your EIDL comes in handy. Employee pay gets preferential treatment with PPP.
But were you like me and stuck in a lease for office space that the realty company refused to curtail or freeze? Part of it is forgivable! Take note of your Internet bills too, as utilities are also partly forgivable. Paying down a credit card you used for business expenses? Your interest counts, but the principal doesn't. (Update: currently, only mortgage interest is showing up on the PPP forgiveness application but you can count credit card interest for EIDL purposes.)
PPP has a lower interest rate of just 1%, and for most self-employed people with no employees, the repayment term is two years with a six-month deferral. PPP will vary based on how much your net income from self-employment was. I qualified for just under $4,300 since I had two baller months, one crappy month, and made a huge investment in my game's art budget.
While the terms of PPP seem stricter than EIDL, that's just to achieve forgiveness. Your lender will tell you the exact repayment terms for the part that doesn't get forgiven, which is most of the loan if you don't have employees and weren't stuck in an expensive lease.
As for what EIDL does that PPP can't, the foremost one is contractor payments. There's nothing technically stopping you from using PPP to cover contractor payments-- it just won't be forgiven. But if you do use it for that purpose, it means you can't use EIDL funds for the same one. So for those last few months of office rent I'm stuck paying, I have to designate on my PPP forgiveness application that I used it for rent but not use the EIDL funds towards it.
EIDL's main stipulation is that it covers "working capital". Legally, this could have a nebulous interpretation. Speaking from accounting terminology, working capital is simply your current assets (cash, receivables) minus your current liabilities (short-term debts like credit cards, even if you've been paying that thing for over a year). Unless the expense falls into one of the exceptions on the bullet list below, and/or you already used PPP proceeds for it, you can likely use EIDL for it.
So, some businesses are actually not going through with EIDL approvals because PPP took care of their needs. Not so for many indie devs.
Speaking just for myself, my income took a hit. I still had writing and some consulting work coming in, but all my speaker gigs were cancelled. Universities are indefinitely closed. No working the room at games cons like GDC, so definite and potential work was lost. If you have any quantifiable losses of income like this, note it in case you ever get an EIDL audit. Show that you needed the loan to get through this time of less income coming in that normally would've paid for your game to get made.
Unlike the more traditional businesses whose needs are well-suited by PPP alone, mine isn't and the same is true of most small indie studios who don't have employees. However, you can't use EIDL loans for the following:
Refinancing long-term debt (like existing loans)

Repaying other SBA loans

Fixing physical damages (weird one to exclude, but they assume you have insurance for that)

Paying yourself (use PPP for this, it's meant for that!)

Expanding the business, like getting a bigger office

Acquiring fixed assets (don't buy a new computer with this loan, but supplies are okay)

Relocating
There's nothing specifically forbidding the payments of independent contractors and other business expenses like bank charges, printing new business cards and other marketing efforts, and professional fees to lawyers, accountants, and consultants. The only stipulation is that you're using PPP funds for one category of expense, you can't use EIDL for the same.
So knowing the average indie developer's needs--if you're pouring a lot of money into contractor payments for game assets, do it with EIDL. Save PPP for paying yourself so you can focus on your craft for a while.
If you have any doubts about potentially clashing expense categories if you receive both loan types, you can call the SBA's pandemic relief hotline at 1-800-659-2955.
Why Was My EIDL Application Rejected?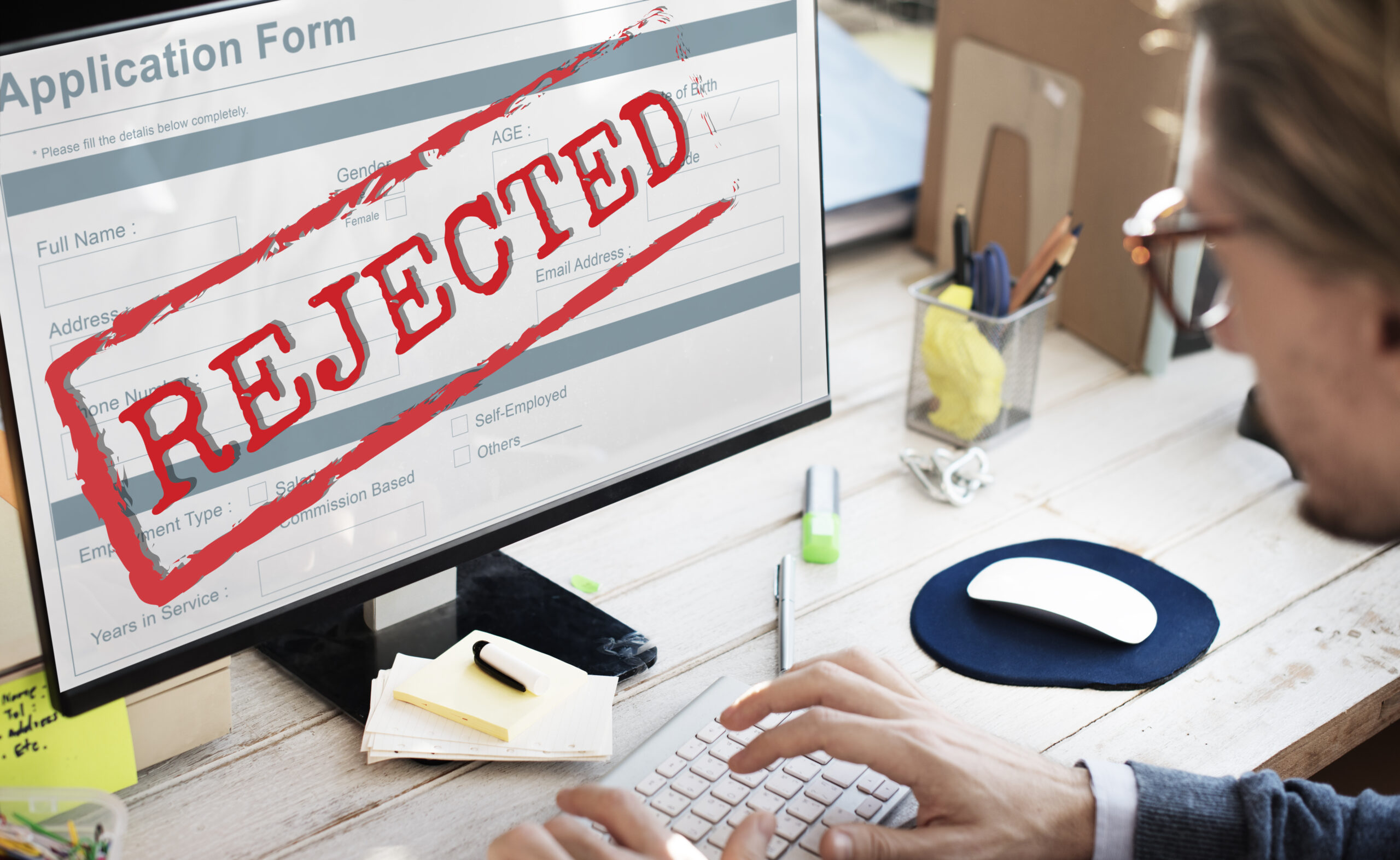 My processing time from start to finish was about three months. I initially applied for EIDL in March right before the PPP funds ran out. My $1,000 EIDL grant arrived in May and I was authorized for a $20,000 loan in early June, approved for the same amount in mid-June. The full amount showed up in the bank the day after I signed the closing documents. Given how many businesses wait for bank loans for over six months, that really isn't too bad considering there's an apocalypse and all. How long does it take to find a publisher or investor in comparison?
If your loan application is rejected, credit is usually the answer. It's not a simple fix given that there window for these loans is closing very quickly and credit algorithms take too long to update, especially if you've lost your income. If you qualified for unemployment or pandemic assistance, and your status changed after submitting your application, your loan will get denied.
If you're too new to freelancing or game dev, this will also cause your loan to get rejected. Having history of self-employment or business ownership will prove beneficial in this process.
It's a scary, crazy time out there. But if you're fortunate to be healthy and indoors, you should apply for an EIDL loan while you still can. They have to be one of few long-term debt service techniques that actually work fantastic for indie developers that I've ever seen, and even if you're having a hard time focusing right now, you can take advantage of that year-long deferral to really get a lot done on the game while you can.
Sonic Toad Consulting can help with your EIDL application and planning how you will use your loan proceeds.