This blog was originally posted on Localize Direct's blog on Sep the 23rd, 2014.
The importance of your App Store presentation page should not be overlooked. It creates a first impression to a potential buyer. If it looks messy or the translations aren't correct, then you could lose out on sales. Could this impression create a negative perception of the quality of your game?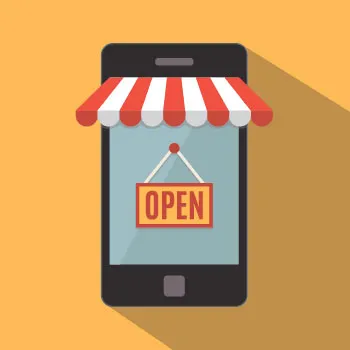 What does it look like?
Ok I won't labour the need to make it all look good. It makes sense really. You walk into a shop, pick up a product that catches your eye. Then you find that the text is in the wrong place, been translated incorrectly and is generally a mess. You'll likely put it down and move to another product. That is unless of course you're expecting the text to be messy with badly chosen imagery and ridiculous translations. In which case then good for you and enjoy. I would however suggest that this is not the norm. This is however what is happening all over the place on various App Stores.
One of the problems is that when you submit your data to Apple, you do so in the dark. You enter text into iTunes Connect, add shots and then submit. You have no idea if line breaks are correctly placed, are screenshots the right way round, does it all fit together properly (and look good)?
You've spent enough time and money developing and testing the game so that it's great and you're happy with it. However it then goes out and is presented poorly. What does that say about the quality and attention you've given your game?
Ok just a little indulgent bit before I point out some more issues that you need to look at before you submit. We've created a free to use web app that you can use to preview what your app's iTunes App Store page will look like on an actual device before you submit. You can also share that preview with your followers or colleagues for feedback if you wish. Give it a go and you'll see that it'll save you a lot of hassle and help you create that good first impression. It's only when you see it in its true form that you appreciate what your page will actually look like. Note that it is Apple iTunes App Store based at the moment but we're working on other viewers at the moment.
Anyway, enough of the shameless promotion stuff.
So do try to take advantage and preview your text before you sub. Also look after the following few things to maximise the possibility of generating a sale.
Localize your app page text
It may not seem a biggie but for the small amount of cash to localise the text, you can see a decent spike in sales. (Note that it doesn't need to be with us, do it with whomever you choose).
Put it this way, unless a visitor is a fan or speaks that particular language, they will likely move on to the next title if your game isn't in a language they can understand. I certainly would. This is particularly prevalent in games coming from China, Korea and Japan. Although the same could certainly be said for pages solely in English. Yes there are lots of users that speak English but there are certainly a heck of a lot that don't. I understand that there may be a prohibitive cost with localizing the ingame text (or the timing may not be right). However just letting the viewer know what the game is all about and that perhaps a Japanese (etc) version is on the way, may lead them to keep an eye on your game.
Here's a link to an interesting App Annie blog on the importance of localizing in App Stores.
Localize the title text on screenshots
Again, not rocket science. If you have the text "Big Boss Battles", or Massive PvP play" or "Epic Sprawling Battles" on a screenshot, then get that localised. If you can't be bothered to localise these (especially if you have localized the game) then what does that tell the player about the game itself?
Don't use Google Translate for this!
If you use Google translate for your App page or screenshots then you really might as well not bother. If I see a screenshot that says "Fight and your love blossom will multiplayer" then I'll move on (after a short shake of my head and perhaps a snigger). Whilst I think that Google Translate is a great tool for understanding the gist of things, it should not be used as a tool for localizing your game or other assets. By the way, I used Google Translate to translate "Huge Sprawling Battles" into Spanish. It came out as "Grandes Batallas en expansion" which whilst not totally incorrect will read strangely to a Spanish speaker (I am advised).
Can you share it?
We're all wonderfully connected these days. Is there a friend you can call on to cast an eye over your App Store translations in a particular language? It'll only take five minutes and they can give you a steer on how it looks and reads. Would they mind? Sure they're probably busy, but I would suggest that they would be happy to. They want you to do well (don't they)?
So in summary, do take the time to ensure that your app's presentation page is as good as it can be. It's your introduction to the user, so it makes sense that prospective buyers will make a call on whether to download your game based on this initial view. If you aren't taking the time to perfect then you could be losing valuable sales.
If you'd like to check out our web app (AddLingo Storefront) then please click here.