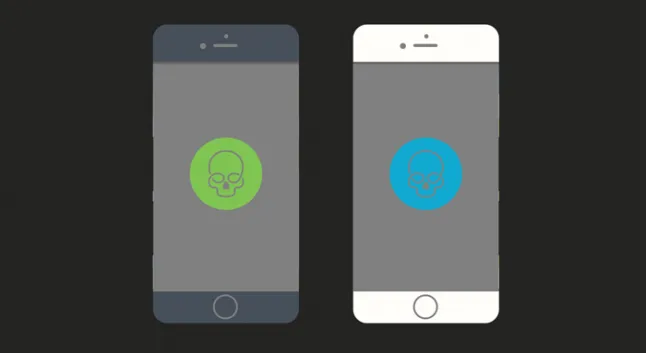 Mobile gaming has become a kingdom of its own in the past couple years, with only one direction in sight- up. It's estimated that the entire industry will be worth $100 billion by 2017. For game developers, that means there is a huge opportunity for success.
It also means there is a lot of competition. Every kingdom comes with its merchants, and in mobile it's a swarm of developers all trying to climb their way to the top of the app store charts. With an average of 429 apps being added to the App Store daily, one of the biggest challenges faced by developers is discoverability. How do you rise above the competition in such a saturated market? The truth is, sometimes the simplest way to make a good decision is to first eliminate the bad.
In mobile the user is king, their experience is your path to righteousness. Resist the 7 deadly sins, and you'll be one step closer to the golden gates of mobile marketing.
Pride
You might have a gorgeous creative or a clever CTA for your games ad, but if your ad doesn't back out for you then it isn't doing you any good. Don't let your pride blind you from the facts: make sure you are tracking your campaigns!
Envy
Plagiarism may be the highest form of flattery, but a truly great game is unique and innovative. Getting quick downloads by cloning the latest hit game might seem like a great idea, but it will only bring you short lived success. Don't envy the competition be better than it!
Gluttony
There is a precarious line in mobile marketing between the payout and playout of an ad. Too few ads, and your returns will be slim; too many, and your ads just seem like spam. Don't be spam, make sure your ads are frequency capped on a per user basis.
Lust
Sex might sell, but do you really want that to be your game's reputation?...cough, cough Machine Zone. Don't rely on curves for clicks, have more substance than that! Players should be excited to download your game.. just not, that excited.
Wrath
People WILL be angry if they are forced to watch an ad, and you do not need the wrath of a ranting player plastered all over social media. Using shady tactics such as forced pre-roll outs or hiding exit screens to get downloads will not help your game gain any long-term love. Don't anger your future players, engage them.
Greed
So you have a few new users, time to hit them with an ad so you can make money right? Yes and no. When done right ads can be a great source of revenue for your game, but you need to be selective. Don't be greedy and show an ad on the initialization screen, or worse interrupt their experience with a poorly placed ad. Let your players actually experience your game or you will be experiencing uninstalls, and fast.
Sloth
There are many, many eyeballs on mobile, which means there are many many places you can put an app download ad, but not all of them are good. The best ads take advantage of the mobile user experience. Don't be lazy, make sure your ads have context to the situation.
It can be easy to fall victim to any of the 7 deadly sins but to rise to the top you must remain strong.
This post originally appeared on the Tap for Tap blog.Tap for Tap is a platform that helps #indiedev's get users and make money.