According to a recent post over at gamesindustry.biz, Naughty Dog's The Last of Us is now holding firm at number one in "the charts" for the sixth week running.

I wonder if Supercell and King.com would agree? (Or care?)

I don't know if it's just bias since I'm predominantly a mobile developer now, but the rampant "consolecentrism" that we accept as normal is starting to feel a little bit old. Any time there's a bit of news in the general gaming press, it's always about some console game or other.

And yet this world is one that I simply don't recognize at all. Like most developers, my history is in that console and PC world (actually it's in the Commodore 64 and ZX Spectrum world if I want to give my age away,) but for the last several years I've been focusing on mobile development. The reason for that is simple enough – as soon as the App Store opened, the world changed.

In fact it changed a lot. And that initial change of direction has been accelerating for several years now, so much so that mobile should now be the dominant subject for gaming news. More or less everybody is playing mobile games these days, be it a serious session with a tablet sat on the sofa, or a timewaster during a boring commute. The next time you use public transport, just look around – mobile games are everywhere!

And how big is this change really? Let me tell you. It's MASSIVE. I have some big news for the old guard -- consoles are becoming a minority platform. Mobile is winning in terms of number of players, number of different games, hours played, games sold/downloaded, everything. The only place where console is still ahead is in gross earnings, but that gap has been closing year on year. When you factor in the average price differences, it's not hard to see how this lead still exists, but I'm betting it won't do in a year or two more.

One Chart to Rule Them All

I own two consoles and play games on both. I am not on a mission to inflame console developers/gamers… but I'd like to start to see mobile and social games get their due. I have nothing against console games and console charts should obviously continue to exist.
However, such a chart should be labeled a "console chart" and not "the chart."
Why? The simple fact is, Clash of Clans is already competing with Call of Duty and it laughs in the face of The Last Of Us. These are serious players in the standalone earnings department. In fact it's not too much a stretch of the imagination to think that by the time Clash of Clans has died away, as all games do eventually, that it will have earned a significant fraction of last year's entire console industry income all by itself – that's the kind of numbers we're talking about.

And this is just one company among many thousands, and they are not that much of a runaway. There is so much player money being pumped into mobile right now that the console industry just isn't the big news it was. Next year's monster splash on Xbox One or PlayStation 4 probably wouldn't look any better (in terms of earnings) than a top mobile performer. But who do you think will get the most column inches?

I just want to see some balance and fair play.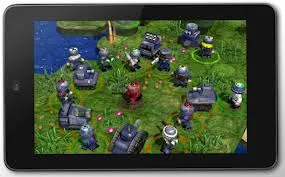 Mobile Matters. Really.

According to this article at vg247, commenting on UKIE findings, the console gaming sector in the UK was worth £1.35Bn in 2011. I can't find figures for 2012, but it seems they'll be a little lower still.

And we've all heard that Supercell is doing $4M a day, right? That's about £3M. Well that's a billion pounds a year right there. Supercell are at #2 and #3 now, so if we include Candy Crush Saga into the mix, the current #1, it seems to me that those THREE GAMES are worth about the same money as the entire UK console industry, give or take.

So why do "the charts" ignore all this and still focus on which console game sold more than which other console game? It doesn't matter -- the top earners in mobile seem to do more money than that entire list each by themselves and they stick around for years, not weeks or months. There's no boasting about "6 weeks at number 1" here.

The New World Order

Most of my "research" here is all a bit back of napkin as hard figures for mobile sales are hard to get hold of, especially to the average joe like me. But even if I'm an order of magnitude out, which I know I'm not, everything I've said so far still holds in essence. The disparity between perception and reality of mobile gaming really is that great. So isn't it about time we acknowledged the way things actually are?

Here is a chart that seems far more relevant for who's selling how much of what:
http://appshopper.com/bestsellers/games/grossing

(The separate iPad chart is where Supercell is #2 and #3)

I'm sure you remember how everyone talked about the success of Rovio's Angry Birds. Go look where that title is in this list just several months on. And yet all over the Internet all I see are article after article about how the Xbox One will be $100 more expensive than PlayStation 4 and PlayStation 4 didn't bother supporting cable boxes. You know what this sounds like to me? Kids arguing over dinner scraps.